Advertisement

A new report on the British job market revealed that the Brexit will have serious implications on UK job structure as 47 percent of the highly skilled have no other options but to leave the country and many workers believe UK will be less attractive after it's formal exit from European Union….reports Asian Lite News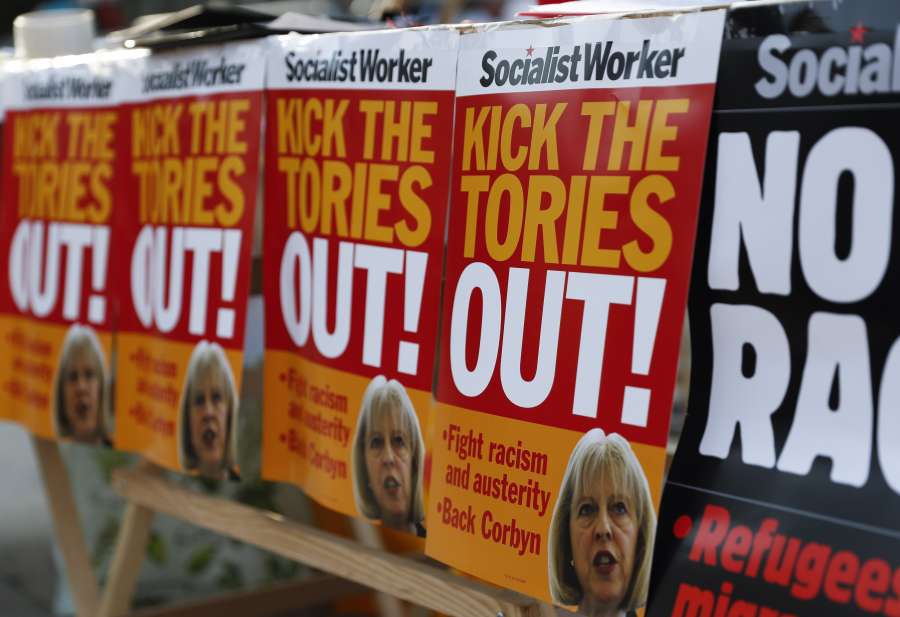 Close to nearly half of highly skilled workers from the EU are most likely to leave the UK in the next five years, a new report into the impact of Brexit on the jobs market revealed on Tuesday.
The report by consultancy firm Deloitte found that a third of European Union (EU) workers are considering to leave the UK, and 47 per cent of highly skilled workers from the 27-member bloc are most likely to go, reports the Guardian.
The report warns of serious implications for employers, raising the pressure on ministers to come up with sensible immigration plans and to find ways to improve the skills of UK workers and make better use of robots in the workplace.
Overall, 36 per cent of non-British workers in the UK said they were thinking of leaving within the same period, representing 1.2 million jobs out of 3.4 million migrant workers in the UK.
Just over a quarter (26 per cent) said they were considering leaving within three years.
The outcome of the Brexit referendum was strongest among highly skilled EU workers in the UK, with 65 per cent describing the country as less attractive, the Guardian quoted the report as saying.
Among less-skilled workers, 42 per cent of EU nationals and 25 per cent of non-EU nationals said the UK was now less attractive.
Other research has suggested vacancies are getting harder to fill with a latest poll by the Recruitment and Employment Confederation flagging skills shortages across a range of more than 60 roles.
Other figures showed a 96 per cent drop in the number of nurses from the EU registering to work in the UK since the referendum.