Advertisement

Brexit Minister David Davis appeared in full confidence and sounds optimistic as both UK and European Union (EU) officially started negotiations for UK to exit the 27-member bloc….reports Asian Lite News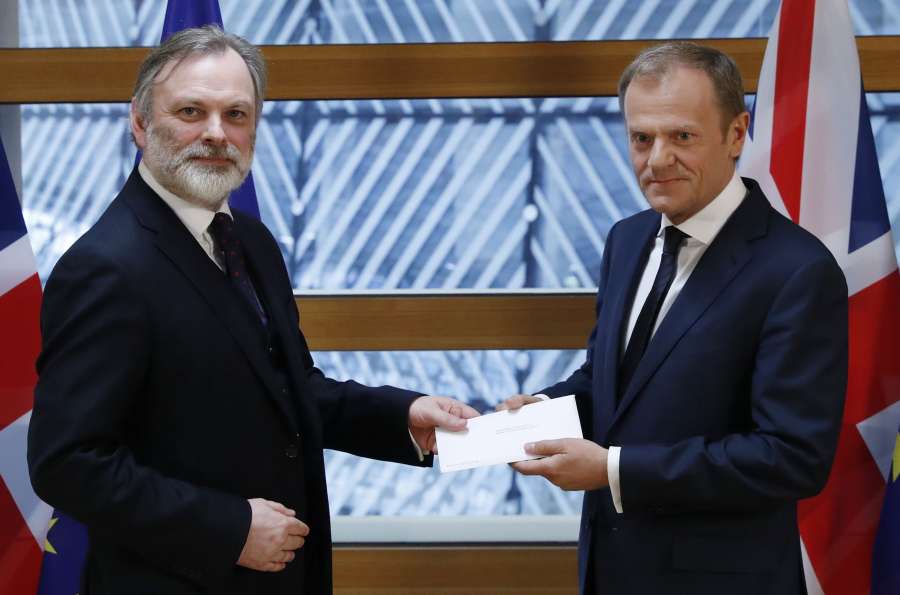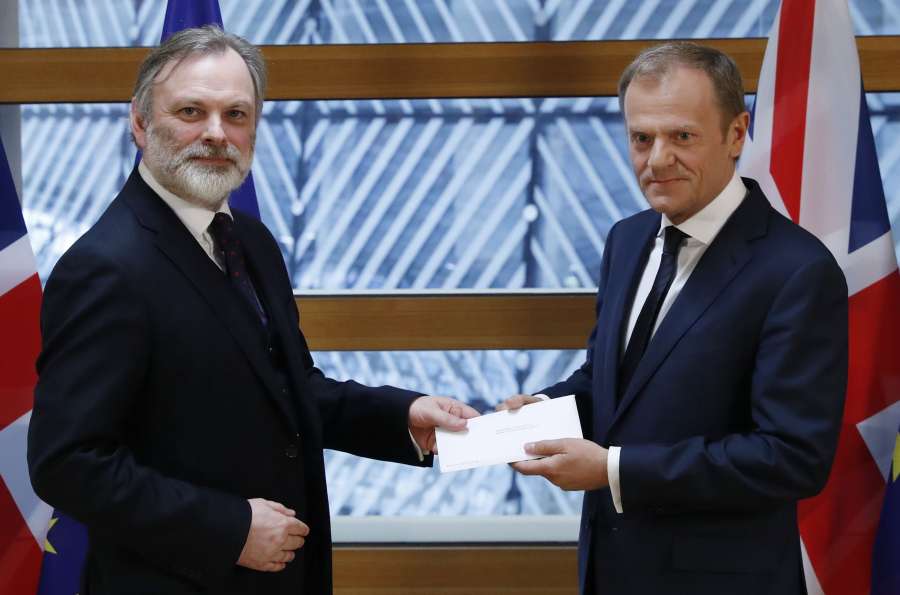 British and the European Union negotiators began historic talks on the UK leaving the 27-member bloc, with both sides seeking to strike a positive tone.
Speaking in Brussels, Brexit Minister David Davis said London wanted a "new, deep and special partnership" in the interest of Britons and all Europeans, Sky News reported.
"There is more that unites us than divides us," he said, adding that Britain was looking for a "positive and constructive tone" in the talks.
EU's chief negotiator Michel Barnier said he hoped they could agree on a format and timetable on Monday.
The start of the talks, a year after the 23 June British referendum, marks a highly-symbolic moment as Britain undertakes the complex task of leaving the bloc after over 40 years of integration. The country is set to leave the EU by the end of March 2019.
Barnier said his priority was to clear up the uncertainties that the Brexit vote had created.
Earlier, British Foreign Secretary Boris Johnson said that negotiations would be beneficial for both sides.
"I think the whole process will lead to a happy resolution which can be done with honour and profit to both sides," Johnson said as he went into a separate meeting of EU Foreign Ministers in Luxembourg.
"The most important thing I think now is for us to look to the horizon, think about the future, and think about the new partnership, the deep and special partnership that we want to build with our friends."
Day One of the negotiations will be followed by a joint press conference later by Davis and Barnier.
The bloc would first seek to reach an agreement on EU citizens rights, the UK's departure bill, and the future border between the Republic of Ireland, an EU member, and Northern Ireland, a British region.