Advertisement

Britain's High Commissioner to India Sir Dominic Asquith said Britain and India share common interests and have to work together to "tackle" the threats….reports Asian Lite News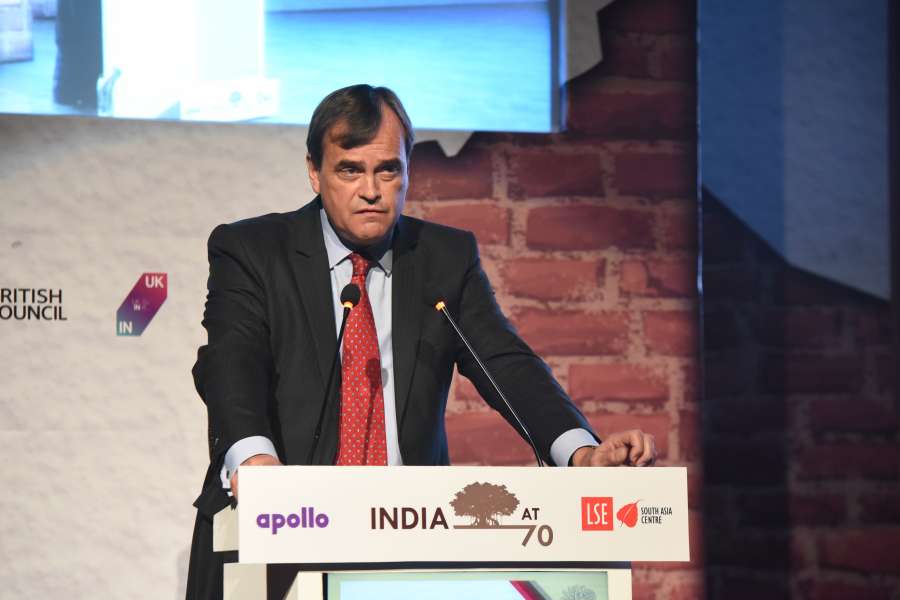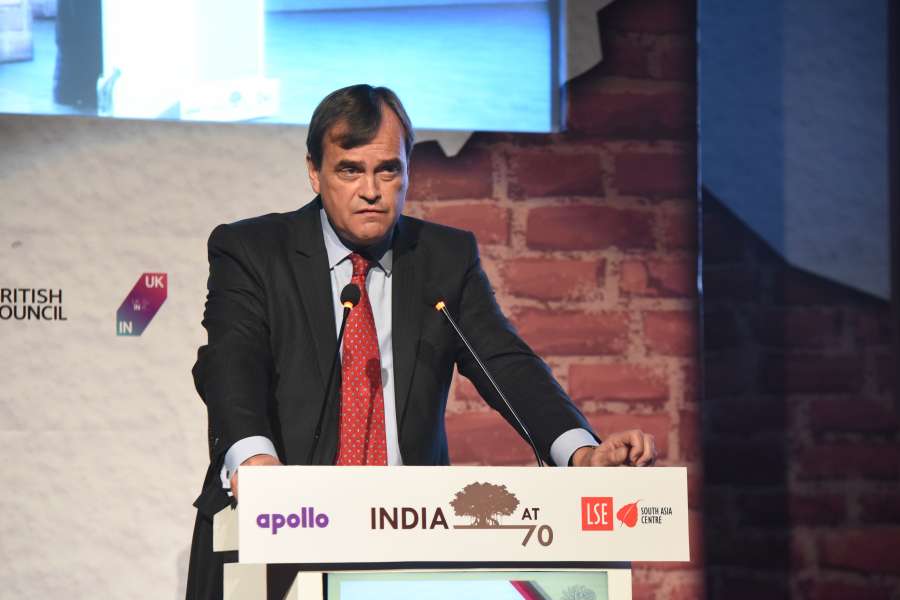 He also said Britain supports Prime Minister Narendra Modi's ambition of smart cities, digital innovation and start-ups.
"We stand by what British Prime Minister Theresa May had said during her bilateral visit to India. We want to put the exchange of ideas, innovation and technology at the very heart of our relationship," Asquith said on the opening day of the LSE India Summit here in New Delhi.
"We support Prime Minister Modi's ambition of smart cities, digital innovation and start-ups. Both UK and India matter to each other. We have common interests and we have to tackle the threats of the future together," he said.
LSE India Summit is the annual summit of the South Asia Centre, London School of Economics and Political Science and it started here on Wednesday.
Titled "India at 70", the three-day event commemorates 70 years of India's independence and includes several discussions on core issues the country is facing in contemporary times.
The summit commenced with the inauguration of an exhibition from The Partition Museum, Amritsar, which showcases memories of one of the largest and most tragic displacements in history.
The exhibition offered a glimpse into the personal and public material available on the partition.
The audience were urged to share their stories, belongings and memories with the museum. This was followed by a dramatic reading of a letter written by a father to his son when they were separated during the partition by author Suhel Seth.
"The LSE-India Summit is a culmination of the strong ties between London School of Economics and India which have existed since the formation of the LSE," Mukulika Banerjee, Director of LSE South Asia Centre, said in her inaugural address.
"Marking 70 years of Indian Independence, we remember the difficult and great paths that the people of this nation have traversed in getting here and the exhibition of the Partition Museum is central to that," Banerjee said.
During the course of the day, panels with stalwarts from various walks of life debated issues, ranging from forced philanthropy to India's water security.
The day ended with a discussion between British academic and international relations scholar Michael Cox and historian Ramachandra Guha on the relationship LSE has had with India.
The discussions ranged from how the philosophies of early independent India were significantly influenced by the experience of the nation's founding fathers at the LSE to the modern day, when Indians constitute one of the largest body of foreign students at the university.
The three-day event is taking place at the India Habitat Centre here and would conclude on March 31.