Advertisement

The ZEE Jaipur Literature Festival returns to London on May 20 & 21, presenting a sumptuous showcase of South Asia's literary heritage, oral and performing arts, books and ideas, dialogue and debate in its fourth edition….reports Asian Lite News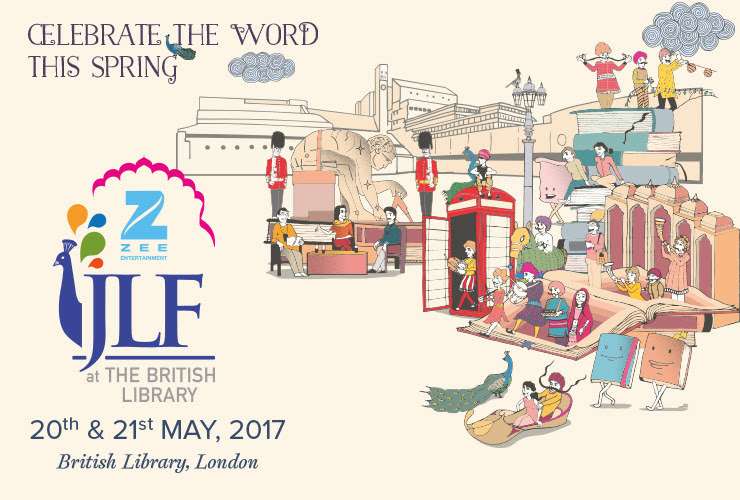 The British Library spaces will be brought to life over two days, providing a snippet of what is described as 'the greatest literary show on Earth', the extraordinary free festival that takes place every January in the Pink City of Jaipur, India. Curated by writers and festival directors Namita Gokhale and William Dalrymple, it was founded in 2008 and attracts some of the world's leading authors, thinkers and performers, and huge crowds.
During the fest, the British Library will be transformed like never before as the ZEE Jaipur Literature Festival animates its iconic spaces for the first time in celebration of a significant cultural partnership as headline speakers are announced with further programme details to come.  
ZEE JLF@The British Library will present a sumptuous showcase of South Asia's literary heritage, oral and performing arts, music, cinema and illusion, books and ideas, dialogue and debate, Bollywood and politics in the context of this broader view of India and its relationship to the UK.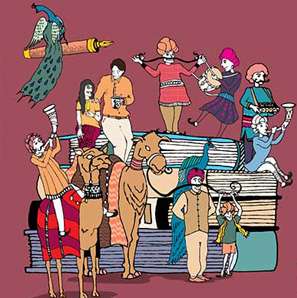 2017 marks the fourth London edition of the Festival, which is rooted in the Pink City of Jaipur, India. Held every January, this year commemorated the 10th anniversary of the flagship event.
Programme highlights include Oscar-winning British director Stephen Frears who will be in conversation with journalist and writer Shrabani Basu to discuss Basu's book Victoria and Abdul which is soon to be released as a major motion picture directed by Frears and starring Judi Dench as Queen Victoria, You've Got Magic from illusionist and new-age mentalist Neel Madhav whose tricks include criminal psychology and neuro-linguistic programming. 
The Beatles in India: The Rishikesh Trip which will see writer, playwright & music historian Philip Norman in conversation with leading Indian journalist Ajoy Bose in a fascinating session that explores the magic and mystery of the Beatles in India nearly 50 years since their trip to Rishikesh and an evening of vibrant musical celebration with Kabir Café. Festival co-director, writer and publisher Namita Gokhale will be in conversation with panellists; Tahmima Anam, Sarvat Hasin, Amit Chaudhuri and Kunal Basu as they share their insights on the art of the novel in The Reading Room: Reshaping the Novel. 
Literary exiles and migrants Amit Chaudhuri, Meera Syal, Prajwal Parajuly and Lila Azam Zanganeh compare notes on whether emigration positively affects the writing of an author in Migrant Words. Panellists including Indian MP's Swapan Dasgupta and Shashi Tharoor discuss the enduring mystery of India's fascination with P.G. Wodehouse one of the most popular English language writers in India and broadcaster Anita Anand and festival co-director William Dalrymple will discuss their book Kohinoor which explores the many mysteries which shroud the world's most famous diamond alongside many more events which make up a packed programme of literary debate and social dialogue.