Advertisement

British MPs delegation arrives in the UAE accompanied by Ambassador Sulaiman Hamed Al Mazrouei….reports Asian Lite News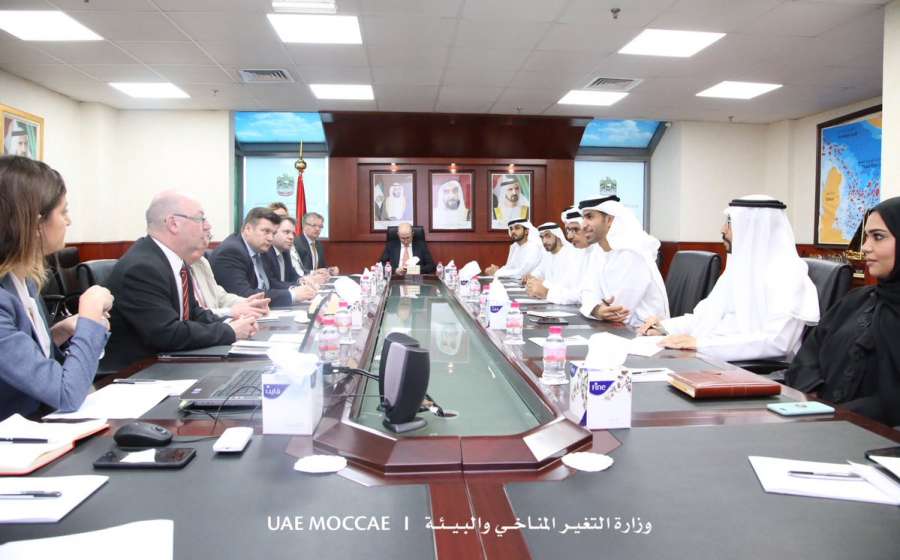 A delegation from the British Parliament arrived in the UAE on an official visit.  The delegation, led by Mr Alistair Burt MP, former Middle East Minister and current Chairman of the UAE All Party Parliamentary Group in the UK, was accompanied by Sulaiman Hamed Al Mazrouei, UAE Ambassador to the United Kingdom.
The delegation consists of seven Members of Parliament, representing the Conservatives, Labour and Scottish National Party.
The visit, organised by the Ministry of Foreign Affairs and International Cooperation, MoFAIC, is part of a regular series of visits to the UAE by the British Parliament, aimed at building bilateral relations between the UK and the UAE.
The MPs will visit Dubai and Abu Dhabi during their five-day stay, and hold discussions with UAE Government ministers, the business community and British expatriates.
The meeting highlights the strong links between the British Parliament and the Federal National Council, FNC, and follows the successful visit of Dr. Amal Abdullah Al Qubaisi, Speaker of FNC, to London in March this year.
Al Mazrouei said that the visit of the British parliamentarians comes at a critical time for the UK, after its decision to leave the European Union. "The tour was designed to clarify UAE developments in various fields to the parliamentarians, and the levels of coexistence, tolerance and safety enjoyed by citizens and expatriates in the country," the Ambassador added.
The delegation will return to London on 6th April.