Advertisement

Applications are now open for the Chevening Gurukul Fellowship for Leadership and Excellence as it is a UK government funded future leaders programme at Oxford university….reports Asian Lite News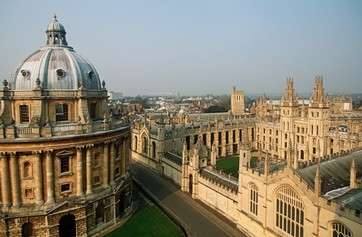 The UK Foreign and Commonwealth Office's flagship fellowship for future Indian leaders has run for over 20 years and is aimed at high-flying, mid-career professionals from different backgrounds.
Twelve Gurukul Fellows are selected each year from future Indian leaders, with strong and demonstrable leadership qualities.
The intensive, twelve-week fully funded residential course takes place at the University of Oxford's Department of Politics and International Relations. The fellowship addresses issues faced by leaders in all fields and explores changing ideas and practices in leadership, looking at the implications of globalisation for Indian leaders
Head of Bilateral Political Affairs at the British High Commission, Hannah Cockburn, said, "As a rapidly growing economic and global leader and the world's largest democracy, India's voice will be pivotal to meeting the emerging challenges to global integration in the 21st Century."
"This unique fellowship is customised on that premise, and address challenges through three fundamental and interlocking components, with a focus on academic understanding, policy relevance and personal development."
Applications for the Gurukul programme are currently open until 27 March 2017.
Apply online
http://www.chevening.org/programme/gurukul
Chevening is the UK government's international awards scheme aimed at developing global leaders. Funded by the Foreign and Commonwealth Office (FCO) and partner organisations Chevening offers two types of awards – Chevening Scholarships and Chevening Fellowships Chevening began in 1983 and is offered in over 160 countries. There are over 46,000 Chevening alumni in the world and over 2,300 in India. The Chevening India programme is the world's largest with a £2.4 million budget for 2016-17
Chevening India offers upto 65 fully-funded, scholarships for one-year Master's programmes in any subject at a recognised UK university for graduates and upto 65 fellowships for short-term, thematic bespoke programmes at designated UK universities for mid-to-senior level professionals in the fields of journalism, cyber-security, leadership and management, financial services and science and innovation.