Advertisement

Completely shocked by the racist remarks by a party MP, Conservative Party suspended a Parliament member over racist remarks during a public event….reports Asian Lite News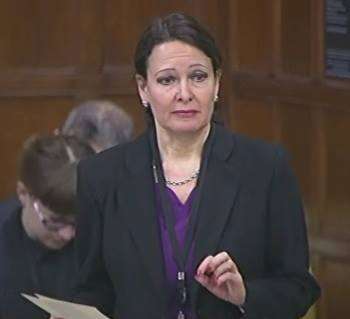 The UK's ruling Conservative Party suspended a Parliament member after it emerged she used a racist expression during a public discussion about Brexit, the media reported.
Anne Marie Morris, the MP for Newton Abbot, used the phrase at an event in London to describe the prospect of the UK leaving the European Union (EU) without a deal.
She told the BBC on Monday: "The comment was totally unintentional. I apologise unreservedly for any offence caused."
The Conservative Party later confirmed she had had the whip withdrawn.
Announcing the suspension, Prime Minister Theresa May said she was "shocked" by the "completely unacceptable" language.
"Language like this has absolutely no place in politics or in today's society."
According to a recording published on the Huffington Post website, Morris was discussing the impact of Brexit on the UK's financial services industry at an event organised by the Politeia think tank.
Suggesting that just 7 per cent of financial services would be affected by Brexit, she reportedly said: "Now I am sure there will be many people who will challenge that, but my response and my request is look at the detail — it isn't all doom and gloom."
"Now we get to the real n****r in the woodpile, which is in two years what happens if there is no deal."
The term originated in the American Deep South in the mid-19th Century and is thought to have referred to slaves having to conceal themselves as they sought to flee north and secure their freedom, reports the BBC.