Advertisement

Discussing the budget in detail the High Commission of India to the UK brought together a group of eminent panelists to shed their views on the budget….writes Manish Tiwari for Asian Lite News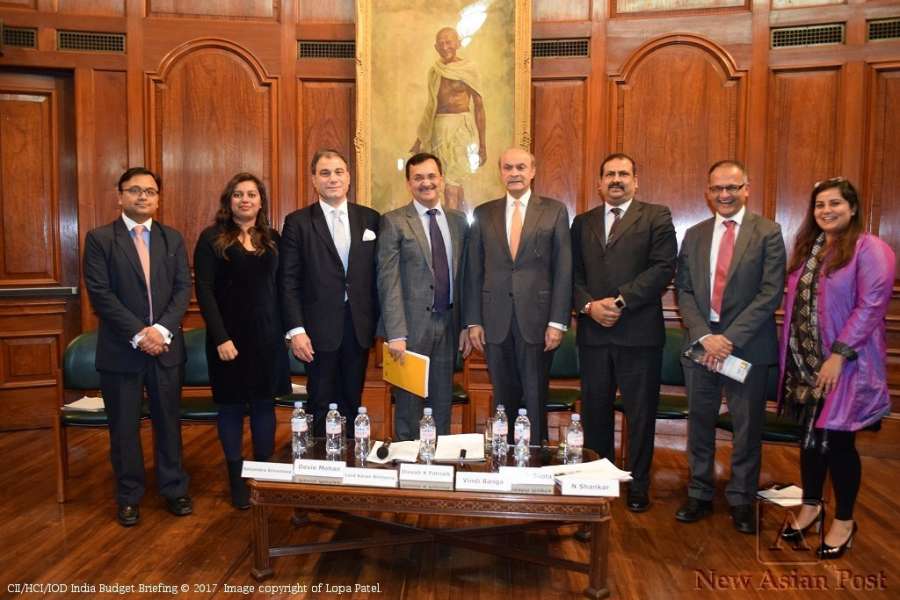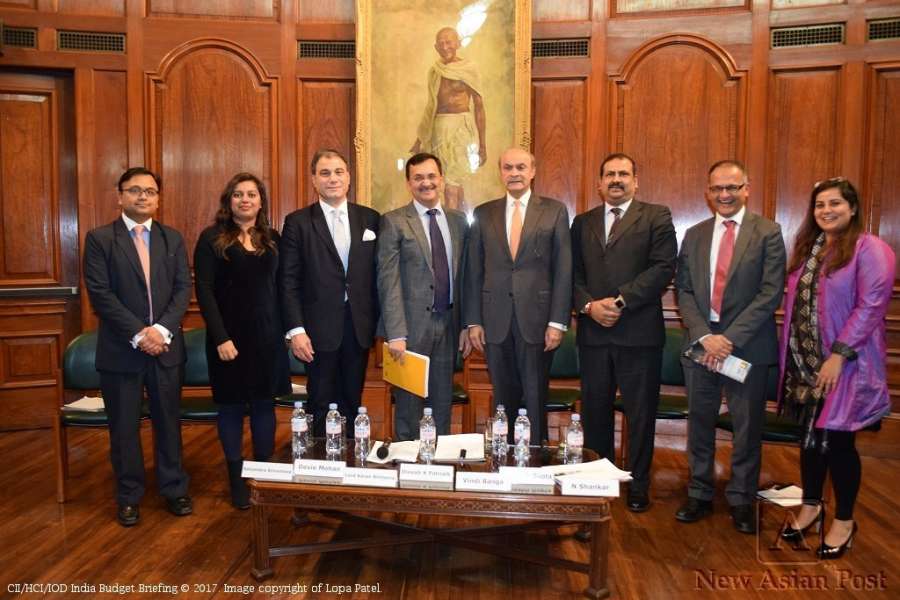 Indians in India and abroad keenly looked forward to this year's Union Budget unveiled by the Minister of Finance Mr. ArunJaitley. Not only was this the first budget post demonitisation but would also pave the path for India's economic future amongst the conundrum taking place worldwide.
Discussing the budget in detail the High Commission of India to the UK brought together a group of eminent panelists to shed their views on the budget. While the Indian High Commissioner to the UK HE Mr Y K Sinha called the budget "progressive", it was the group of panelists who addressed the audience comprising of Indian entreupreneurs, industrialists and businessmen who brought forward varying viewpoints.
The panel comprised of  Lord Karan Billimoria,VindiBanga (Clayton, Dublier and Rice), Rakeshh Gupta (President Hinduja Group), N Shankar (Vice President and Head UK and Ireland, TCS), Devie Mohan (Fin Tech Market Strategists), and Satyendra Srivastava (Partner Khaitan Legal Associates).
Starting the panel discussion the Deputy High Commissioner Mr. Dinesh K Patnaik stressed on how this was the first paperless budget besides the customary Halwa Ceremony.
Following which Mr Shankar welcomed the budget focus on the tech industry and welcomed the digital infrastructure as a positive step. However, all did not welcome the Budget with such gusto, as Mr. Banga lamented that the private sector despite the kickstart from the budget, still lacked the critical push. "Protectionism is advantageous," he said, "but so far the economy has not found any advantages despite being protectionist in its outlook."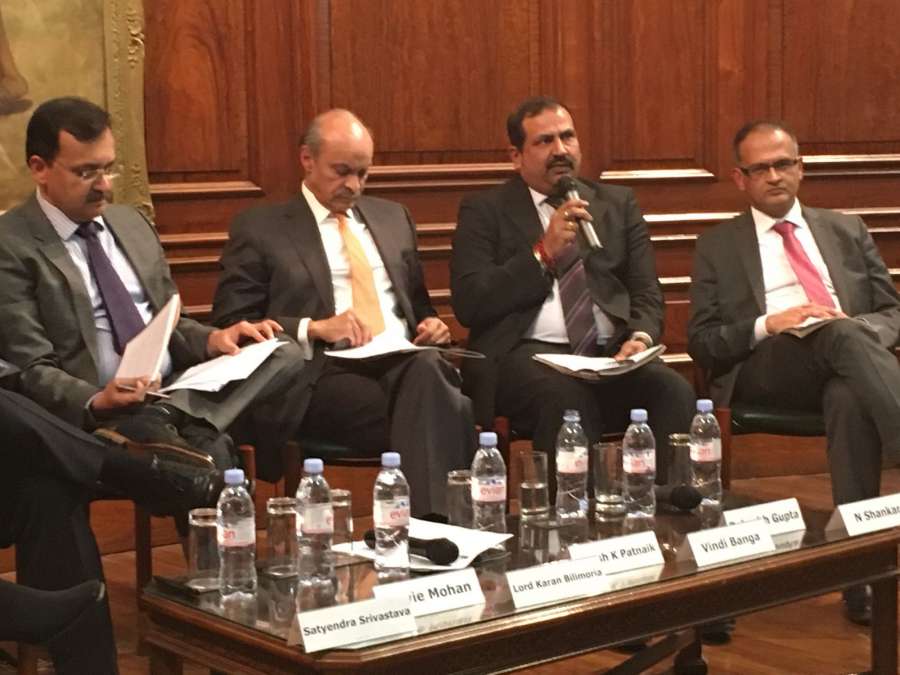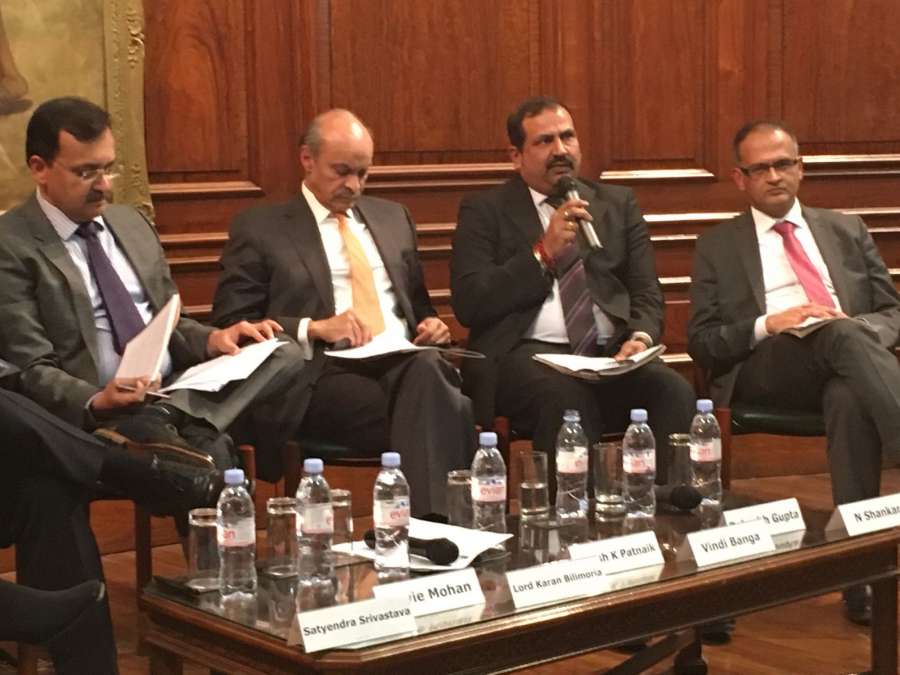 Joining him was Ms. Mohan  who said there was still "lack of stability to ensure a steady flow of investments and is still very inward looking rather than being outward looking like China and Singapore." However, she lauded the budget for being a great opportunity for businesses.
One of the more experienced panel members who through his experience with the Hinduja Group has dealt closely with India and the UK focused on how the budget re-energised the economy and cleaned the current mess caused by corruption. However, he insisted in order to make a real difference more needs to be done to boost the private sector. As a representative of the Hinduja Group he shared: "Most of our investment is in India, and the constant emphasis on cleaner and energized environment instills confidence in businesses like us to invest in the Indian economy., despite it being a long journey."
Closing the discussion on a confident note Lord Billimoria said: "The Government is in the right direction to transforming India, with inclusive growth being the net takeaway from the budget." Expressing full faith in the Government he quoted Mr. Jaitley's poetry for the engrossed audience.
In a whole the discussion seemed widely in favour of the Union Budget 2017, thought there is still a long way to go in cleaning and re-energising the current economic system.