Advertisement

In support of "UK/UAE 2017 Year of Creative Collaboration," the Dubai Culture and Arts Authority (Dubai Culture), the emirate's dedicated entity for culture, arts and heritage, has brought 10 celebrated UK designers to showcase their work during Design Days Dubai at the "Britain Takes Shape" exhibition….reports Asian Lite News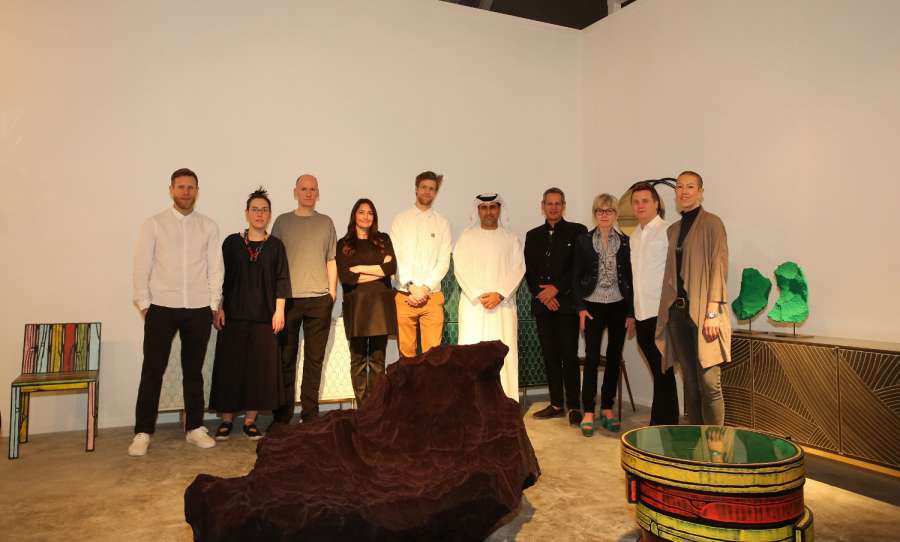 The exhibition was well received during its debut at the 6th Design Days Dubai. Curated by Suzanne Trocme, an award-winning furniture designer, the exhibition offered visitors a vivid glimpse into the minds of creators who are not afraid to push boundaries.
Trocme selected the 10 contributors for their distinct and original design vocabulary, and all of the designs on display were produced in the UK as one-off pieces or in small-batch production, to be shown for the first time in the UAE.
Some of the designers invigorated old industries, including 1882 Ltd, a design-led ceramics brand that presented works by Max Lamb and Amy Hughes at Design Days Dubai.
Other designers pushed the boundaries in the name of design advancement, including FrederiksonStallard's avant-garde "Hurricane Mirror Silver", "Rock #9", "Species III" and "Vendome" installations.
Furniture featured heavily in the exhibition and was taken to its limits by designers like Brodie Neill, who showcased a collection of custom-made chairs that were made with materials, ranging from reclaimed plastic and woods to optically transparent glass and Corian.
In a similar vein, Richard Woods and Sebastian Wong collaborated to create pieces that merge contemporary design with wood effects, including "Bent Wood Table", "Circle Line Table" and "Logo Chair". Michael Wolfson also redefined furniture at Design Days Dubai, by presenting mini origami chairs in acid patina steel and carbon fibre loungers, and the minimalist "Split High Chair" and "Split Chair Low".
Embracing the spirit of collaboration, Bethan Gray's collection was created in partnership with Mohamad Reza Shamsian, a master Iranian artist, and his team of 70 highly skilled craftsmen in Muscat, Oman. The collection was inspired by Omani architecture and features intricate marquetry, a traditional Islamic craft that dates back to the sixteenth century.
Dubai Culture is a strategic partner of both Design Days Dubai and the Year of Creative Collaboration, led by the British Council and held under the patronage of HRH The Prince of Wales, and His Highness Sheikh Mohammed bin Zayed Al Nahyan, Crown Prince of Abu Dhabi and Deputy Supreme Commander of the UAE Armed Forces.