Advertisement

UK Prime Minister met Democratic Unionist Party (DUP) leader Arlene Foster and discussed ways to form a minority Conservative government with the backing of DUP and after the meeting Arlene Foster said that she hoped to conclude a deal "soon"….reports Asian Lite News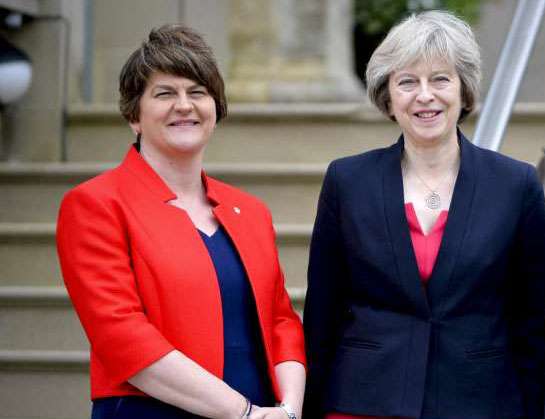 Democratic Unionist Party (DUP) leader Arlene Foster said she hoped to conclude a deal "soon" on supporting British Prime Minister Theresa May's minority government.
After meeting May in Downing Street, Arlene Foster said discussions were "going well" and she hoped for a "successful conclusion", the BBC reported.
There are "no outstanding issues" in the way of a deal, the report said.
But former Conservative Prime Minister John Major said he was "dubious" about a deal and its impact on the peace process.
He said there was a danger the government will not look "impartial" if it is "locked into a parliamentary deal" with the Northern Irish Party.
"People shouldn't regard it as a given. It's not certain, it's under stress, it's fragile," Major said.
He urged Theresa May to consider governing on her own, saying this would not "carry the baggage" for the Conservatives that an arrangement with the DUP would, the Independent reported.
Major suggested that the DUP would be asking for money and that would be seen as the "government paying cash for votes in Parliament", and would be received badly in other parts of the UK.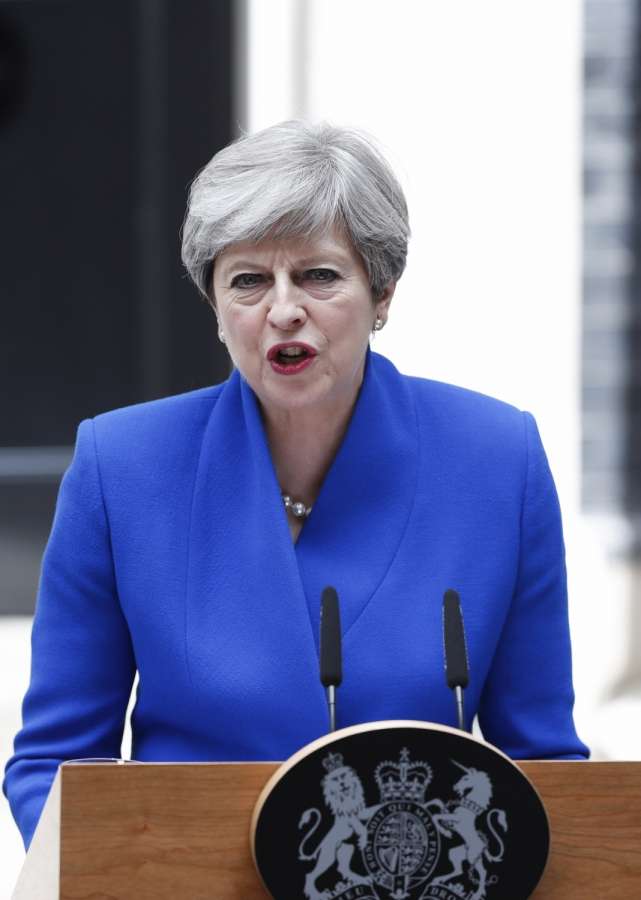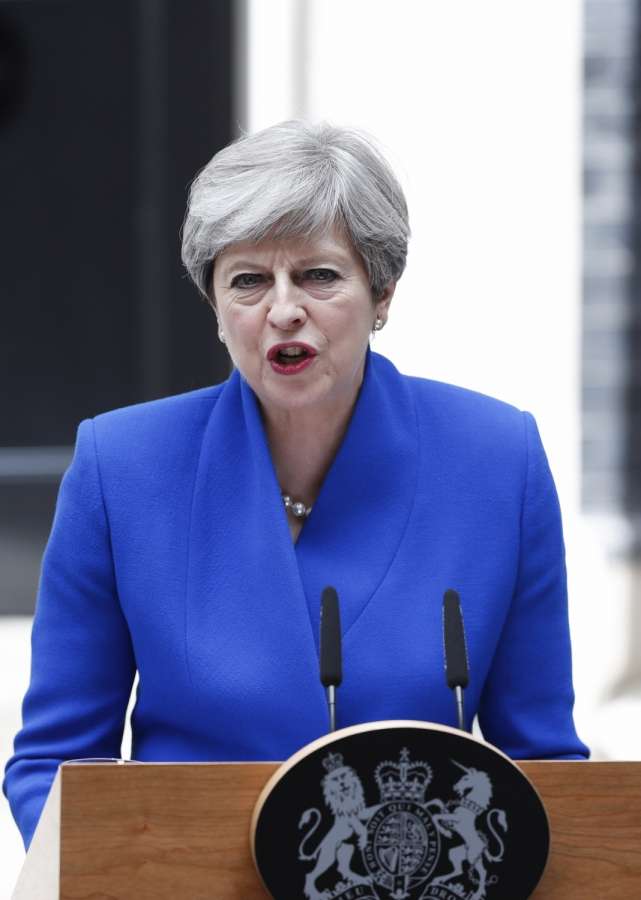 May and Foster met for more than an hour, but the PM said nothing as she left for the Commons where MPs returned and re-elected John Bercow as Speaker unopposed.
Addressing a packed House, May urged MPs to "come together in a spirit of national unity" to tackle the challenges facing the UK, urging them to help the country overcome divisions between "old and young and rich and poor".
Labour leader Jeremy Corbyn congratulated May on "returning as PM" and said he "looked forward to this Parliament, however short it may be".
He joked that he welcomed the prospect of a Queen's Speech once this "coalition of chaos has been negotiated", but said if this did not happen, he was "ready to offer strong and stable leadership in the national interest".
Later, May will hold talks with French President Emmanuel Macron, including looking at ways to tackle online radicalisation and terrorism.