Advertisement

Uttorsuri – Generation next is a unique concert initiated by Essex Indians community group in 2014 with a view to provide platform of connection to 2nd generation Asian children and inspire them to give back to the community….reports Asian Lite News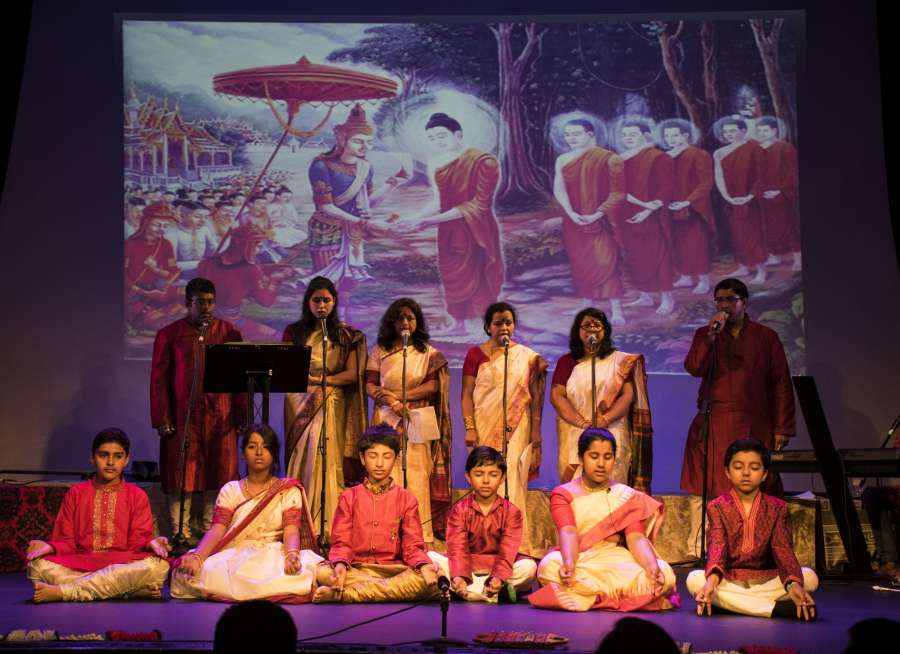 This year's Uttorsuri concert was celebrated at Bharatiya Vidya Bhavan in support of Humanity Hospital Kolkata and Havering Mind charity in the UK.
The whole concept was focused about heritage and values of life. The event showcased Evolution (Bibartan) -a dance drama highlighting the evolution of Indian culture from Vedic era to modern times. About 50 artists across the UK took part in this mega project that involved songs and dances of western and Indian genre. Vedic hymns were presented by Iman, Manan, Chay, Shrey, Tista and Vaibhavi supported by Essex Indians choir Purba, Sushmita, Sayantini, Ujjwal, Shreyashi and Arya led by Dr Anirban Mandal. They were accompanied by talented musicians of UK, India and Bangladesh Amith, Anirudha, Paps, Ujjwal and Arya.
Opening dance performance of Saraswati Vandana was presented by world record holder- dancer Ragasudha Vinjamuri. Each segment of Indian history was symbolised by one performance each. Ramayana era was highlighted by Shreyashi, Mahabharat era by Kathak performance of Kavita and Mourya era by 15 yr. old Arya with Meghadutam slokas.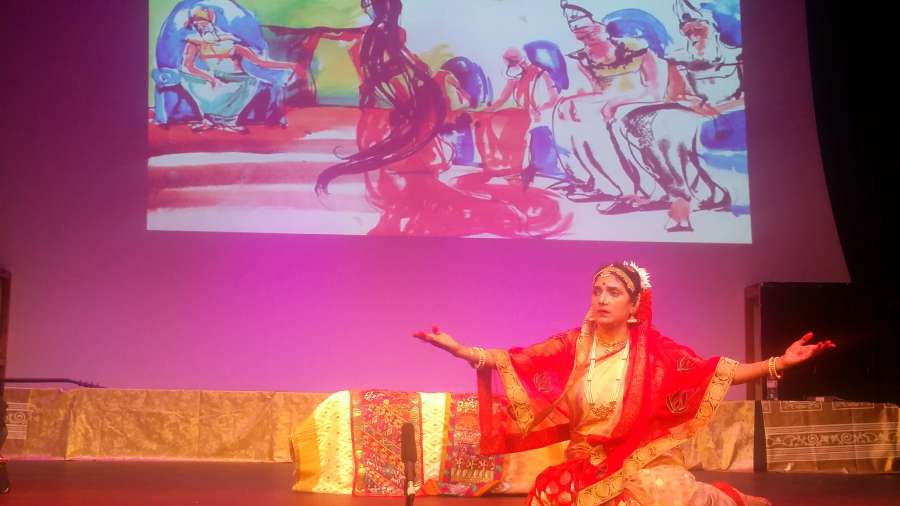 The journey continued through Indian musical history with Sufi song and dance by Ujjwal, Anirban and Pritidipa. Tarana by Anashmita depicted Mughal era and Sayantini sang Lalongiti. Indian renaissance and struggle for independence was highlighted by Tagore's song by Purba, Anirban, Arya and Uiiwal, dance by Pritidipa and patriotic songs by Essex Indian choir. Birth of a new nation, partition and its struggle for existence was pictured by dance by Ahana and folk dance by Nandini, Chitra and Malini.
Final performances highlighted effect of Bollywood music on common people and fusion of different music and its experimentation by Sanjana, Neha, Teerna and Ishika.  Sur Bharti group and Sanskruti Centre for Cultural Excellence presented Colours of India dance performance by Nidhi, Shivani, Anashmita and Suvarchala.  The finale is presented by 8 year- old Prasashya. The show was anchored by Dipankar, Shrey and Tista.
Second part of the show was a short drama named Ode to Panchali. Three sisters identify their pain and anguish similar to that of Queen Draupadi, having been betrayed by everyone, disrobed and insulted in public. This experimental drama challenged the usual way of thinking, used story telling format, and various forms of dances to connect between past and present.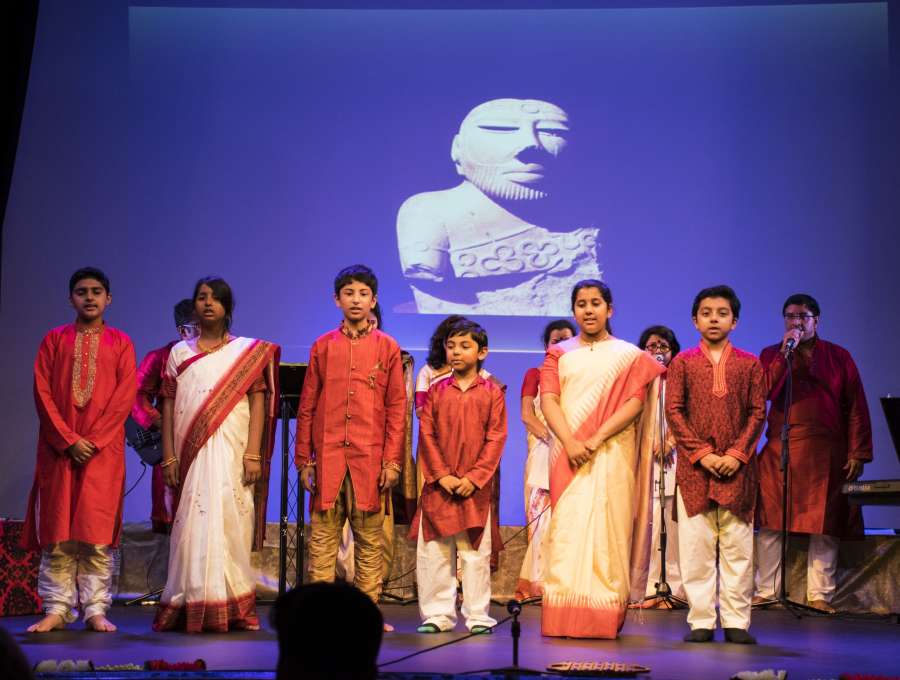 Actor Sanchita and Arpita delivered very powerful message about harassment and insult of women within society. Dancers Ragasudha, Anashmita and Pritidipa were stunning in their own characters. Singer Purba rendered Tagore's song beautifully. The shows were directed and conceptualised by Dr Arpita Ray to celebrate UK India year of Culture.
On the occasion, Essex Indians felicitated 3 women for their continuous contribution to social, cultural and humanitarian sectors including Bharulata Kamble championing Save Girl campaign, multifaceted dancer Ragasudha Vinjamuri for her artistic and cultural achievements and and Lakshmi Kaul for inspiring a generation.
The evening was dedicated to memory of Nainika Tikoo and all others who lost their lives in recent terrorist attacks in the UK. Nainika's mother Lakshmi Kaul's speech about need for mandatory allergy test for all children at birth was very apt.  Dignitaries from the Indian High Commission VP Singh, S. Sensharma, Dr Chatterjee from DAMA and renowned Kathak guru Mrs Sushmita Mishra were in attendance.
An exclusive exhibition of Indian Art, craft and clothes was set up by Peerless Array. and food was provided by Pragathy's corner owned by Shilpa Moorthy.