Advertisement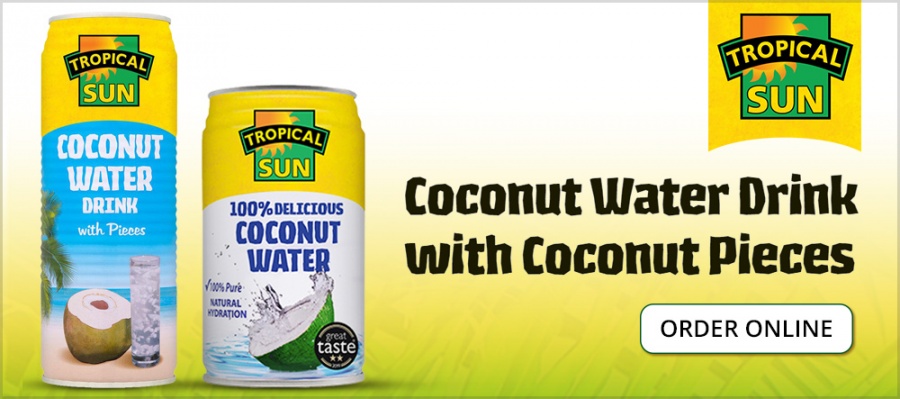 European Council President Donald Tusk set out the fundamental guidelines for the two-year Brexit negotiations….reports Asian Lite News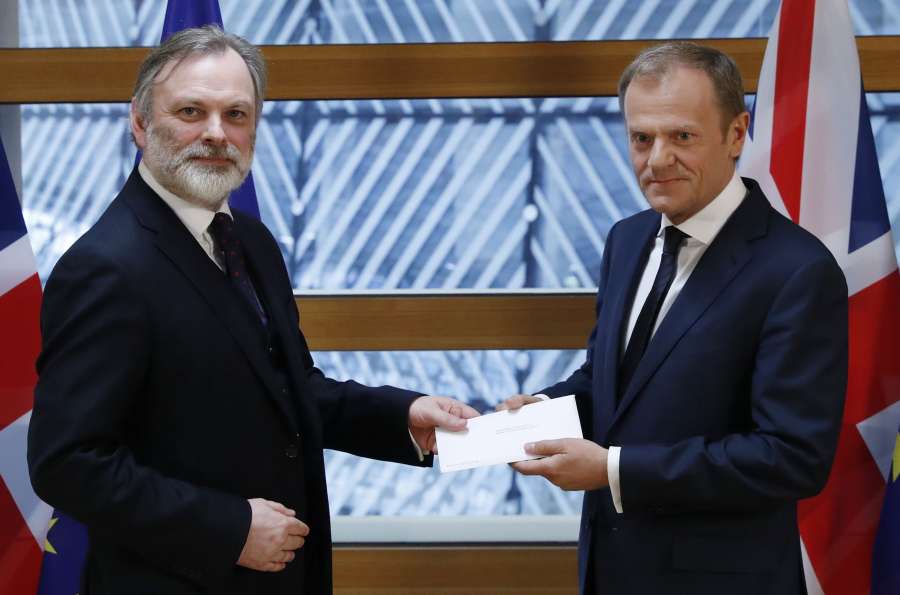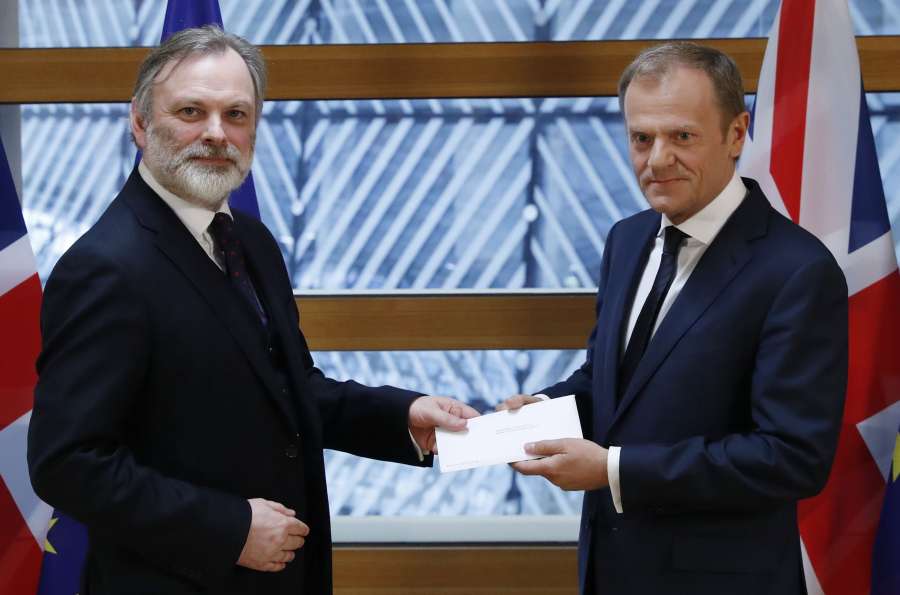 Tusk received the UK's formal request to leave the European Union (EU) in the form of a six-page letter signed by British Prime Minister Theresa May, Efe news reported.
Tusk said: "Our duty is to minimise uncertainty and disruption caused by the UK's decision to withdraw from the EU."
"The UK is now on the other side of the negotiating table."
Going into the two-year negotiation period triggered by Article 50 of the Lisbon Treaty (official process to leave the EU), the EU would think of the people first, Tusk said.
The residential rights of EU citizens living in the UK would be one of the main focuses.
EU companies in the UK would need to be safeguarded against losing the protection of the 27-member bloc's law and regulation.
He said the EU would honour all its commitments, and stressed that the UK would have to as well.
Talks would be difficult, complex and, at times, confrontational, but the EU would not take a punitive approach in the negotiations, Tusk said.
"Brexit in itself was punitive enough," he added.