Advertisement

European Council President Donald Tusk announced that he will convene a special summit on April 29 to finalise the EU's guidelines on Brexit….reports Asian Lite News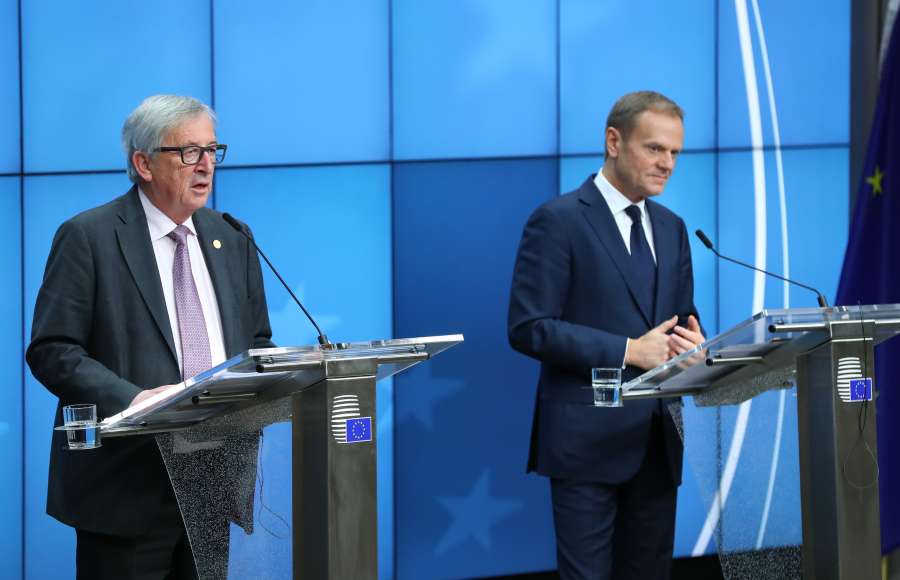 Tusk said that meeting would strive to achieve "certainty, clarity for all: citizens, companies and member states".
The summit will take place in the middle of French elections, which will be held over two weekends at the end of April and at the start of May, reported the Independent.
At the summit, all eyes will be on how strongly EU leaders insist that Britain must agree to settle its "divorce bill" before negotiations can start on a future trade deal.
Announcing the date, Tusk vowed to make "the process of divorce the least painful for the EU" — although he did not mention what pain lay ahead for Britain.
"In view of what was announced in London yesterday I would like to inform you that I will call a European council on Saturday 29 April to adopt the guidelines for the Brexit talks," he told a press conference in Brussels.
"I personally wish the UK hadn't chosen to leave the EU. But the majority of British voters decided otherwise. Therefore, we must do everything we can to make the process of divorce the least painful for the EU," he said.