Advertisement

An extremely rare jewelled flask given to Clive of India after the Battle of Plassey in 1757, now has a temporary export bar placed on it by the British government….reports Asian Lite News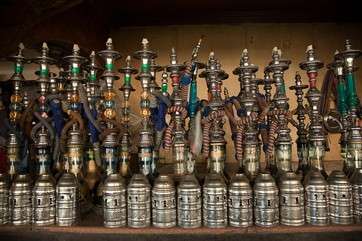 Culture Minister Matt Hancock has put temporary export bars on the flask and on Clive's hookah (a single or multi-stemmed object for smoking flavoured tobacco) smoking set, which has a price tag of 240,000 pounds ($294,600) to give UK buyers the chance to save the Mughal treasures for the nation, The Telegraph reported on Thursday.
Robert Clive, known as Clive of India, was governor and commander-in-chief of British-held India and became famous for his victory over the Nawab of Bengal during the Battle of Plassey in 1757.
The flask, which has a silver interior and a gold exterior decorated in jade, emeralds and rubies, was presented to Clive as a gift after Plassey, a pivotal battle in establishing Britain's control of India.
He also brought the hookah set, which is set with white sapphires and rubies and was part of an original collection at the imperial court in Delhi, back to the UK from India.
Currently on loan to London's Victoria and Albert Museum, the flask can go overseas unless a museum or individual can match the asking price of 6 million pounds (about $73 million).
Hancock put exports ban on the recommendation of the Reviewing Committee on the Export of Works of Arts and Objects of Cultural Interest (RCEWA), The Telegraph reported.
The committee made its recommendations on the basis of the importance of the treasures to UK history and national life, and for their significance for the study of Mughal India.
"These treasures are not only exquisite, they provide us with a glimpse into the fascinating lifestyle and traditions of the Mughal Court and the British presence in India at the time," Hancock said on Wednesday.
"I hope that we are able to keep these unique artefacts in the country to learn more about this extraordinary history."