Advertisement

Calling extremism a global issue, Fallon said: "Those of us who champion these values of tolerance and democracy.. do what we can to ensure that the poison does not enter into the blood stream of our young impressionable minds"….reports Asian Lite News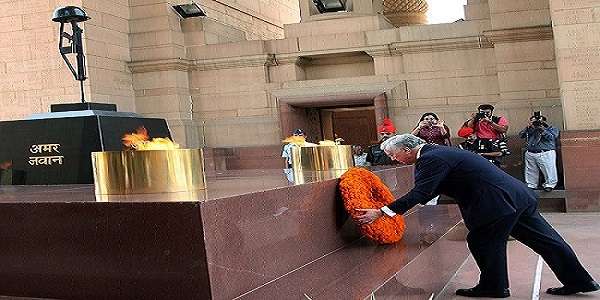 No country is immune to terrorism, he added.
On the restructuring the British armed forces, he said that his country wants its armed forces to focus on the frontline and to reduce their administrative burden, the private sector has been brought in as strategic partners.
Britain has invested heavily in innovation, in order to to cultivate its disruptive capabilities, he said, adding that India, which is also thinking of bringing structural changes in its armed forces, should learn lesson from British experience and avoid some of the mistakes.
Savings from the cutting up of flaps from the armed forces has been invested back into armed forces more effective at the frontline, Fallon said.
British Defence Secretary Michael Fallon said that Indian work force and British expertise in defence industry can come together to design an develop products that can be sold to new market.
"We work together to design, to develop these technologies to use the best of Indian brainpower against the expertise of our long-established defence companies to create new high tech products for rest of the world," he said in his keynote adress at The UK-India Strategic Dialogue: Opportunity and Security in a changing world.
The dialogue was organised by the British High Commission and Delhi-based Observer Research Foundation (ORF).
Fallon called India not just a market for British defence products but a launch pad to develop new products for new markets.

He noted some of the promising areas for joint development are autonomous systems, super computers, big data, electronic warfare and various techniques that India and Britain can explore for future technologies.
On the transfer of technology by the British defence industry to India, Fallon said: "We are deadly serious…There is a need for us to transfer technologies. We have looked again at export control and licensing system."
To a question on the cyber security coopertaion between the two nations, he said: "This is one of the most important security areas that is covered by the security partnership that we are developing. We have to protect our key institutions, defence, critical national infrastructure, companies from cyber attack.
"We have to protect ourselves against the threat from extremism and poisoning of young minds. We have to work together on that."
"We have now a dialogue between India and our new national cyber security centre… we are opening up access to the work done at the GCHQ (Government Communication Headquarters) to Indian services as well."
The dialogue also saw panel discussion on the defence industry and maritime security with British and Indian perspective.