Advertisement

French President Emmanuel Macron announced that his country and Britain will jointly launch an action plan to counter online terrorist threat….reports Asian Lite News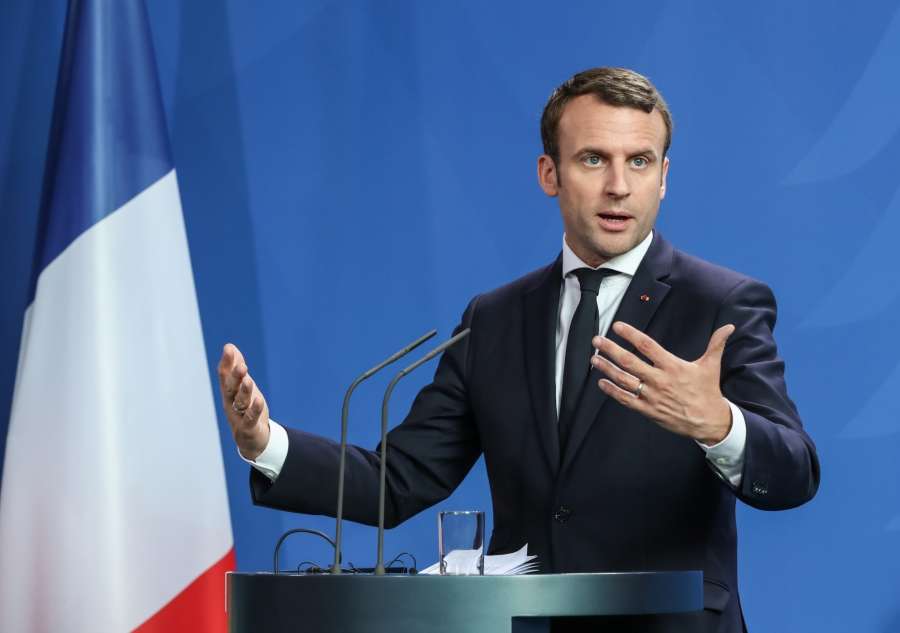 Speaking at a joint press conference after talking to visiting British Prime Minister Theresa May in the Elysee Palace, Macron said the two countries were determined to strengthen their counterterrorism cooperation, reports Xinhua news agency.
The two leaders agreed on an initiative to pressure tech companies to abide by their social responsibility of tackling online extremism and to create "a new legal liability for tech companies if they fail to remove unacceptable content".
"The counter-terrorism cooperation between British and French intelligence agencies is already strong, but President Macron and I agree that more should be done to tackle the terrorist threat online," May said before her trip to Paris.
"We are united in our total condemnation of terrorism and our commitment to stamp out this evil," she said.
After two terror attacks in less than two weeks in London and Manchester where 30 people were killed, May accused internet companies of providing extremist ideology "the safe space to breed" and vowed to clamp down on internet hatred.
In France, the Islamic State group recruited hundreds of French fighters through online propaganda and more than 200 died in terrorist attacks in Paris and Nice in 2015 and 2016, according to reports.
May's strategy to tighten internet regulation was criticized by some campaigners, including leader of the Liberal Democrats Tim Farron, who said May's plan "risks turning the web into a tool for surveillance and censorship".
This is May's first foreign trip since her Conservative Party lost its majority in last week's parliament election.
Macron and May's talks focused on security issues "both bilaterally and on an European basis", said an Elysee official.