Advertisement

Trump, May reaffirm special US-Britain relationship ….reports Asian Lite News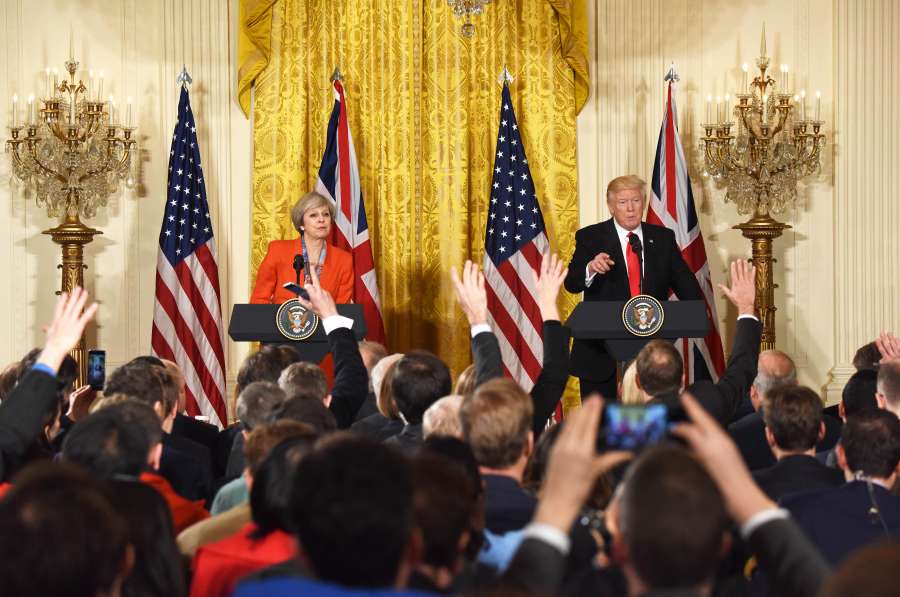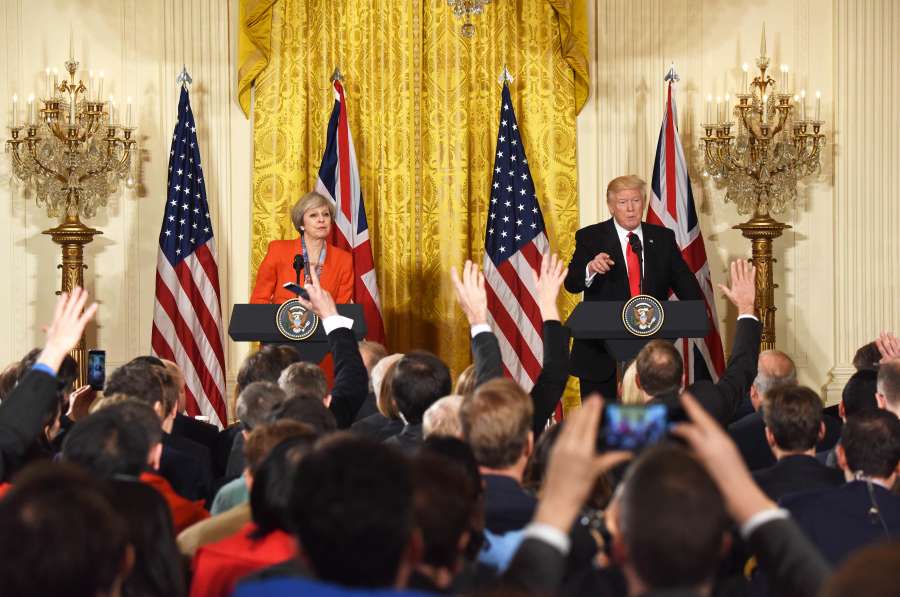 Ties between the US and Britain have "never been stronger", US President Donald Trump said here as he welcomed British Prime Minister Theresa May to the White House.
"Great days lie ahead… On behalf of our nation, I thank you for joining us here today as a really great honor," Trump said during a joint press conference with May on Friday, the first foreign leader to meet the new US president, Efe news reported.
"Thank you for inviting me so soon after your inauguration and I'm delighted to be able to congratulate you on what was a stunning election victory," May said, going on to hail the US-Britain special relationship — "a relationship based on the bonds of history, of family, kinship and common interests".
Trump, alluding to London's "Brexit" plan for withdrawal from the European Union, spoke of a "free and independent Britain" as a blessing and said that the US-Britain "relationship has never been stronger".
Both leaders agreed that negotiations on a new US-Britain trade pact will begin once London has completed the Brexit process and May announced that Trump had accepted Queen Elizabeth II's invitation for a state visit to Britain later this year.
When the subject shifted to international issues, May took the opportunity to reassure Europe regarding Trump's view of NATO, an alliance he has described as obsolete.
"Today we've reaffirmed our unshakeable commitment to this alliance — Mr. President I think you confirmed that you are 100 per cent behind NATO," the British Prime Minister said.
In response to a question about Western sanctions against Russia over Moscow's annexation of Crimea, May said that Britain and other European nations wanted to see them continue.
Trump, who calls for better relations with Russia, said that it was "very early to be talking about" lifting the sanctions.
Time was also spent on the question of torture, which Trump praised during the election campaign and again this week in an interview.
Before making the trip to Washington, May faced pressure – even from within her own Conservative Party – to emphasize Britain's opposition to torture.
When the matter came up during Friday's press conference, Trump said he would be guided by the judgment of Defense Secretary James Mattis, a retired general who has disputed the effectiveness of torture methods such as waterboarding.
"He has stated publicly that he does not necessarily believe in torture or waterboarding, or however you want to define it," Trump said. "I don't necessarily agree. But I would tell you that he will override because I'm giving him that power. He's an expert."