Advertisement

England cricket's newest prodigy, Haseeb Hameed, joined participants at a Chance to Shine Street cricket session, supported by Lycamobile,in Salford….reports Asian Lite News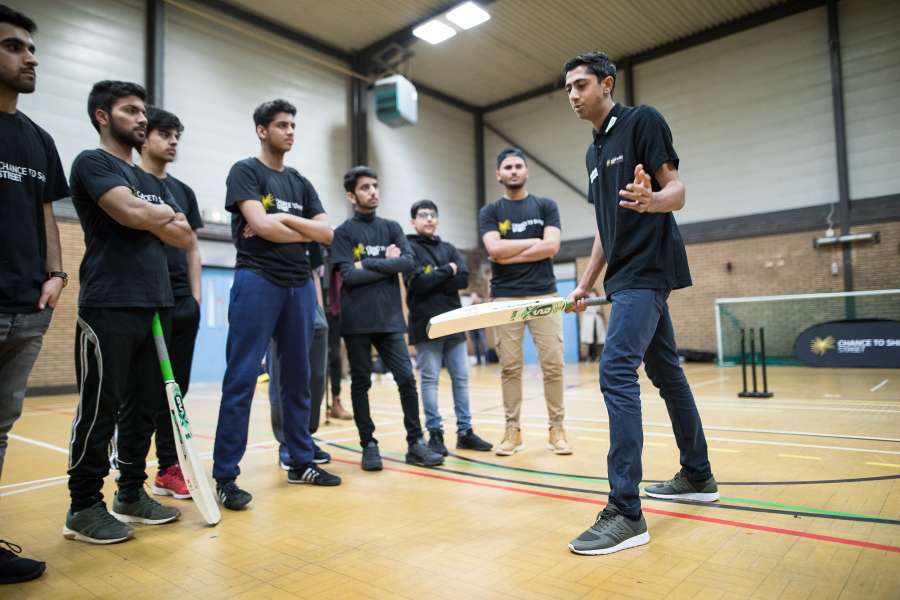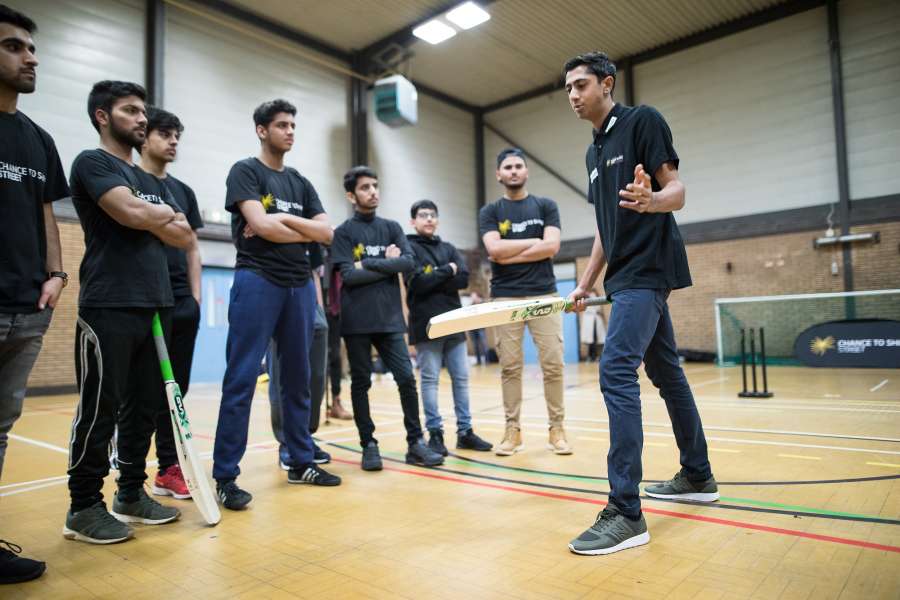 Hameed, who introduced himself to the world in England's recent tour of India, joined the Street session answering the participants' questions and offering his own top tips for the game. The participants, aged 16-24, have been playing regularly under the guidance of Chance to Shine Street cricket coach Rehaan Rather. The opportunity to meet a professional cricketer, who is achieving success at such a young age, was an inspiring opportunity for the young adults.
Chance to Shine Street projects run in cities such as London, Birmingham, Bristol, Hull, Leicester, Liverpool and Manchester. The free sessions have proved particularly popular, playing a fast-paced version of 'tape-ball cricket', which uses a tennis ball wrapped in electrical tape.
In 2016, over 2,700 children and young adults aged eight-24 took part in Street sessions. Around 75% of players are from BME backgrounds and 85% of the projects run in the 50% most deprived areas of the country.
Speaking at the event, Haseeb Hameed said "This evening's been great. It was my first experience of Chance to Shine Street tapeball cricket, it's not something I've played before but to see it here tonight was brilliant. There's a lot of natural talent here and tapeball gives you a real opportunity to showcase your skills.
"Chance to Shine Street is a great scheme and I've no doubt that a lot of talent will progress within the game as a result of playing tapeball cricket."
Lycamobile Chairman, Allirajah Subaskaran, said, "We are very proud to sponsor Chance to Shine Street and over the past year have witnessed how its programmes and initiatives have changed the lives of some of those living in the UK's most disadvantaged areas.
Sport can be a powerful tool in breaking down barriers and creating social cohesion and this is something that speaks strongly to our commitments at Lycamobile, of connecting people both within the UK and
internationally."
The event is one of a series taking place as part of the ongoing partnership between Lycamobile and Chance to Shine, which was renewed in August 2016 for a second year. With Lycamobile's support, Chance to Shine has expanded its Street programme, which uses cricket to promote social cohesion among communities affected by anti-social behaviour and youth crime.