Advertisement

On the bright sunny morning of 17th June 2017, the wonderful city of Bristol embraced with warmth and enthusiasm scores of Havyaka families from all over the United Kingdom for the occasion of third Annual HavyakaBalaga UK get-together….reports Ganapati Bhat for Asian Lite News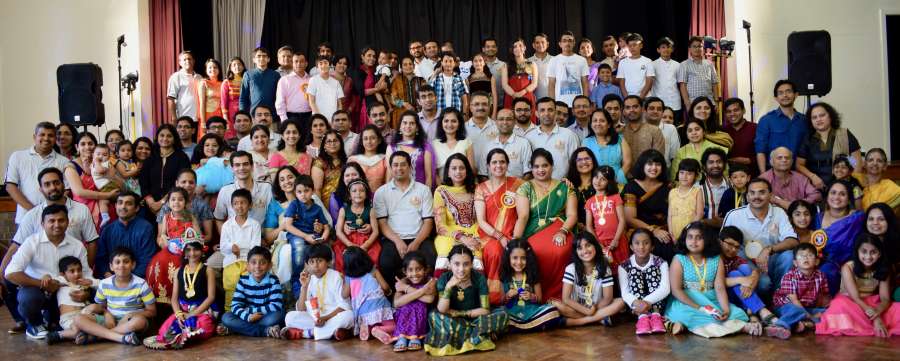 Havyaka community is predominantly from coastal Karnataka. The Havyakas are united by their unique language. They speak dialect of Kannada known as Havyaka/haiga Kannada. It is 60-70% similar to mainstream Kannada but draws more words from ancient Kannada. However, most mainstream Kannada speakers find it difficult to understand Havyaka Kannada. The Havyaka dialect is supposed to be quite old. Its origins, like many other things in India, are shrouded in mystery.
The event began with traditional "Pooje" followed by lighting of lamp by the esteemed seniors members of the community.The cultural activity started off with the Havyaka anthem and a key highlight of the morning was a fashion show performed by lovely ladies who walked the ramp with grace and charm to the tunes of popular music. The delighted audience burst into applause with cheers and whistles as the show proceeded.
The highlight at lunch was delicious food presented by Shivalli, Leicester and served with enthusiasm by an army of volunteers.

The post-lunch session started off with a welcome speech by the local organising committee member followed by number of performances from various budding Havyaka talents. An extraordinary act on the story of BhaktaPrahlada and Hiranyakashapu was followed by wonderful dance performances by the Bristol group of Vasumathi Prasad School of Dance. The afternoon was filled with children's performances, group activities and various interactive sessions and the talented participants of the day were encouraged with awards of certificates and medals from the organisers.
The finale and highlight of the day was Yakshaganaa traditional dance form very popular amongst the Havyakas. The event ended with a vote of thanks and the Indian National anthem sung by all the gathered children.
The HavyakaBalaga UK community has been growing with every passing year and has been embracing and welcoming new members arriving in the UK to its fold.
Annual events like these have been wonderful platforms for our future generations, has helped to bring together the community outside homeland, and is going to be remembered as one of the successful Havyaka community events in the UK.