Advertisement

Hindu Swayamsevak Sangh UK (HSS UK) hosted its National Sports Tournament (Khel Pratiyogita), at PlayFootball in Birmingham. This one day flagship event attracted over 800 people of all ages (from 7 years to over 60) from across the country. With all to play for, the atmosphere was electric as 67 teams from 27 towns brought their talent together to compete in one of five key sports, in hope to lift the winning trophy….A special report by Rahul Laud for Asian Lite News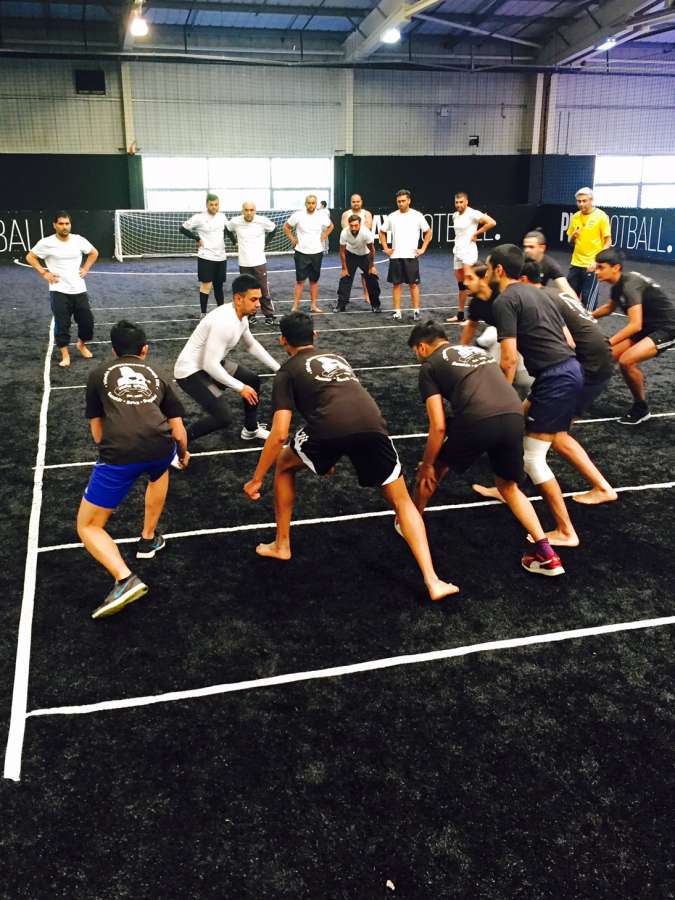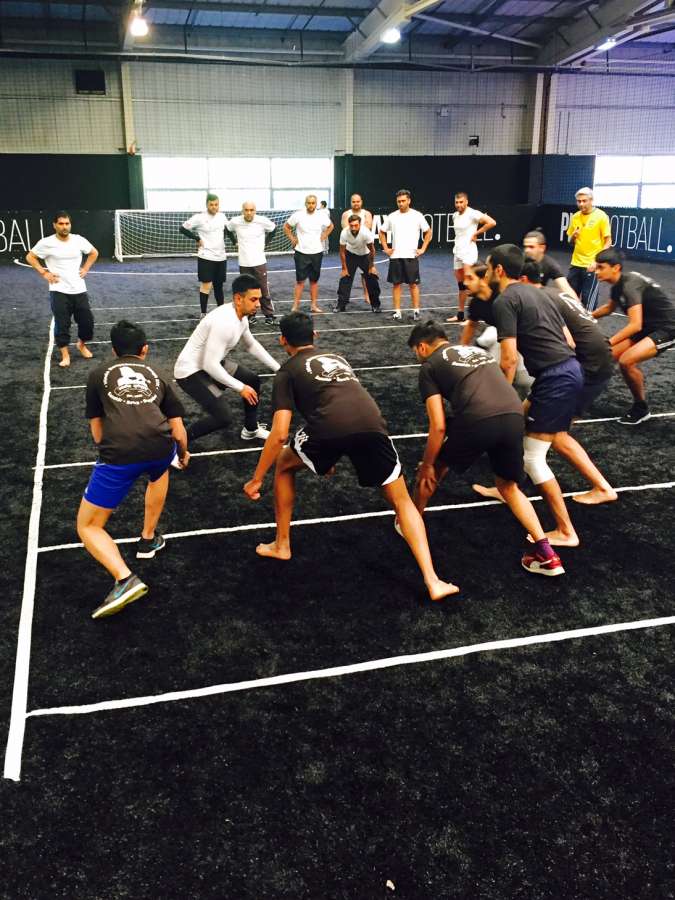 Along with Football for both Under 11s and Under 16s, the Khel Pratiyogita has firmly established a national platform for three indian originated sports; Kabaddi, Kho Kho and Ring. The calibre achieved in these competitions has led to a number of members being selected to represent England in Kabaddi and Kho Kho in International Tournaments, including the recent 2016 World Cup Kabaddi Finals held in India.
Observing the games, Mr Brij Haldania, Founder and Chairman of the Kho Kho Federation England (KKFE) commented: "Kho Kho is a fast paced pursuit game that requires immense skill, stamina, tactics and teamwork. I commend HSS UK for raising the prominence of this sport at a national level. The calibre of games played at the Khel Pratiyogita has continued to foster exceptional talent. The dedication, commitment and passion demonstrated by every participant at this year's tournament was a testament to the focus given to such sports at their weekly activity centres (Shakhas). I look forward to working with HSS UK to build greater representation in the game on an international scale."
Kabaddi is a high energy contact sport played within a marked pitch that requires strength, stamina, and above all teamwork. Drawing upon traits from Rugby and Wrestling, participants are required to gain points on strong raids into the opposition's territory, but maintaining nimbleness on their feet to dodge any tackles along the way. A successful win is achieved through the collective effort of the team.
Someshwar Kalia, a member (swayamsevak) of HSS UK's Woolwich Shakha and Captain of the England Kabaddi Team said: "I have grown up playing Kabaddi every week at my Shakha. It was here that we developed the understanding and importance of building confidence, working as a team, and always being there to support others. These core values were essential to playing Kabaddi at an international level. The Khel Pratiyogita is something I have looked forward to each year and has always been a fantastic platform to nurture talent".
This year history was made as one North London Shakha won the trophies for all 5 sports. An amazing achievement that has inspired all.
Commenting on the tournament, Mr Dhiraj D Shah, President of HSS UK said: "The Khel Pratiyogita is much more than just a sports tournament. It's a channel to bring together the human spirit. As you observe each game being played at the Khel Pratiyogita, you will see a crowd of support cheering every player on irrespective of which team they are representing. It is this spirit of community and collective effort (Sangathan) that forms the cornerstone of HSS UK's ethos. Sport is an excellent way of bringing people together from diverse backgrounds, and we are proud that every year we see participants from all generations competing in the tournament. Congratulations to all the participants who played with good spirit and at a high level and standard, showcasing skill, strength, speed, agility and courage."
HSS UK's Khel Pratiyogita has inspired other sporting events including that organised by Hindu Sevika Samiti (the women's division), which collectively now attract around 2,000 participants annually to engage in national sporting activities.