Advertisement

India's Hero Cycles Invests £2m in Manchester-based Global Design Centre….reports Asian Lite News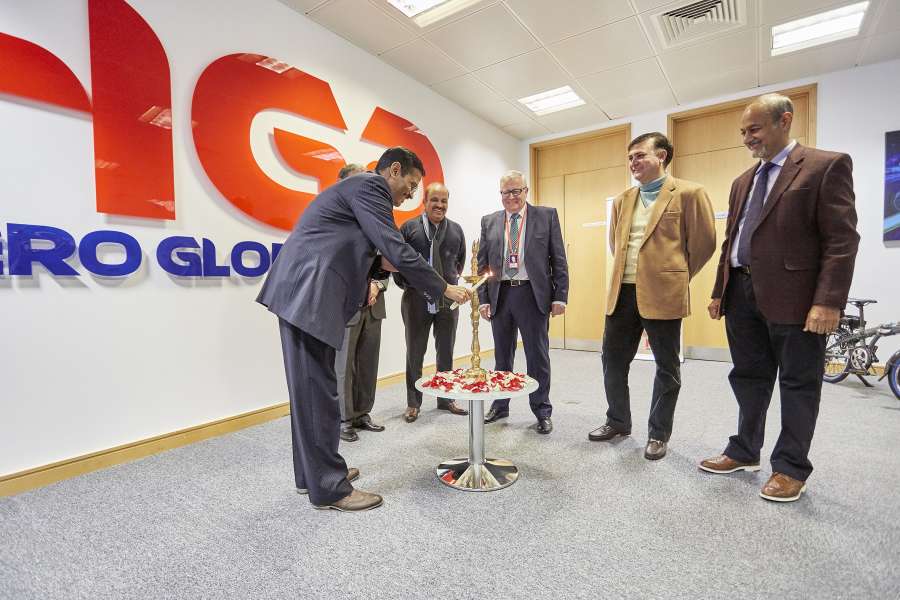 Hero Cycles, one of the world's biggest manufacturers of bicycles, today opened a £2m global design centre in Manchester.
Mr Pankaj Munjal, Chairman and Managing Director of Hero Cycles, cut the ribbon at the Hero Cycles Global Design Centre (HGD) at One, Central Park, Manchester – a short distance from the National Velodrome in Manchester, the home of British cycling.
The HGD aims to bring together the best designers and innovators in the bicycle industry from around the world to develop the next generation of bike designs using the very latest technology. It will rationalise the global company's design functions, bringing together in one place its design, product development, innovation, testing and market research departments.
The facility will employ 25 of the industry's best design and marketing experts from across Europe. The team will work across several bike segments including traditional disciplines alongside cutting edge futuristic models.
This new centre will help to develop a common mother brand across the Hero Group, homogenise designs and build progeny brands across Europe.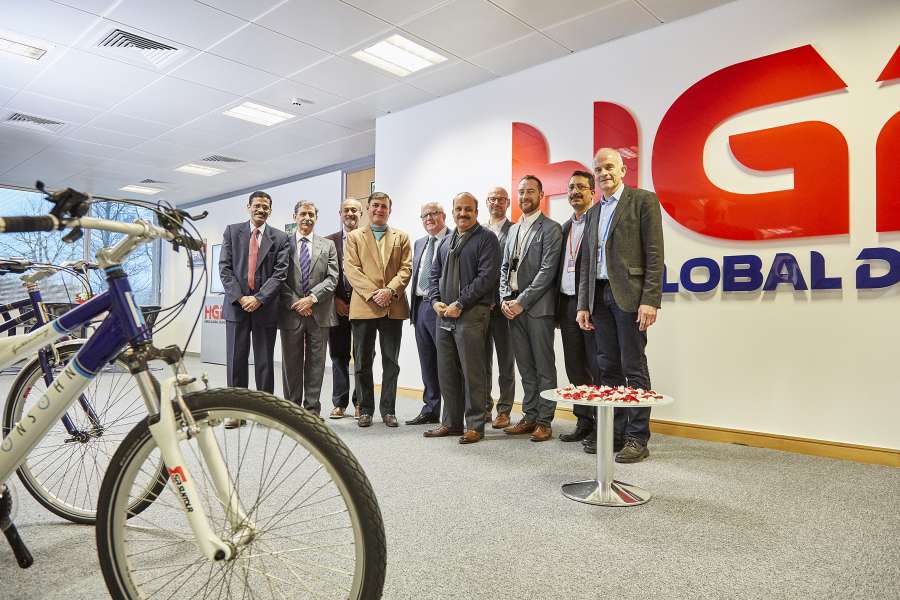 In addition to full time staff, the centre will have free desk space for university students in Manchester who wish to focus on bicycle-related studies. It will also take on at least four apprentices under the government's recently enhanced Apprenticeship Scheme, placing British talent at the forefront of the industry.
The decision to choose Manchester, which has the highest student population of any city in Europe, was taken in October 2016. A number of other cities across Europe were considered for the design centre, including London, Amsterdam, Copenhagen and Berlin, but investment in the UK's Northern Powerhouse came, according to Mr Munjal, thanks to Manchester's 'strong affinity with cycling culture, its unquestionable design and engineering heritage and the access to talent.'
"It is a proud moment for my team and I to open this centre for innovation and design in one of the most sporting and exciting cities in Europe," said Mr Pankaj Munjal, Chairman and Managing Director, Hero Cycles.
"The UK has long been a world leader in innovative design and this heritage, expertise and access to talent made Manchester the ideal choice for our Global Design Centre.
"With major expansion plans in Europe, this Design Centre will help us produce technology and design to cater to differentiated products to suit the needs of different European markets.
"Our strategy is twofold; to develop British brands here in the UK, build them and export them across Europe, Africa and India and secondly, to increase the value of our Indian-based bike brands."
Hero already has business partnerships in the North of the UK, having acquired a majority stake in Avocet Sports, a Manchester-based bike and accessories distributor, in August 2015 – their first partnership outside India.
Avocet, which designs and develops bike brands for the independent dealer market – including mountain bikes, road racing bikes, kids and ladies traditional bikes, electric bikes and tandems – will benefit from the Global Design Centre. The Department for International Trade has provided export growth support To Avocet with advice and guidance which has fuelled its European expansion.
Steven Walsh, Chairman of Avocet Sports said: "With half the business community around the country confused after Brexit, the decision to locate the Hero Global Design Centre here in Manchester is fantastic news.
"I must thank Mr Munjal for his bravery and confidence in finally selecting Manchester for this project. Manchester is officially designated as the Design Capital of the UK. With four major central Manchester universities, it has the talent available for such a project. 25 Nobel Prize Winners have come from Manchester universities and even the world's first computer was invented here.
"Hero and Avocet have together embarked on a strategy of developing their brands across Europe and the rest of the world. Working with the Department for International Trade and other organisations there is an extensive programme for sales expansion beyond the UK shores.
"We have spent the past year understanding each other's business models and integrating and we are now ready to cement the relationship with the opening of this great new centre which will be the spearhead of our sales expansion across Europe. The benefits of our partnership will be immense for both parties."
Sara Knowles, International Trade Advisor, the Department for International Trade, commented: "We are thrilled to have played a role in this incredibly exciting project. It's no secret that Manchester has played a key role in the resurgence of cycling's popularity across the country in recent years, and so it is fitting that Hero Cycles should base its Global Design Centre here. This investment will further boost the city's standing as an industry leader in sport, and in turn the knowledge developed here will be exported around the world."
Incorporated in 1956, Hero Cycles Limited is the largest cycle manufacturer by volume in the world. The company has a manufacturing capacity of 7.5 million bicycles per year, with its manufacturing units in Ludhiana (Punjab), Bihta (Bihar) & Ghaziabad (UP). Hero Cycles has been aggressively driving growth by clocking a robust growth in sales within the Indian market taking around 35% market share. The company has a highly integrated plant in Ludhiana which produces over 19,000 cycles every day. It also manufactures precision-engineered components for the International automotive & motorcycle industries. The company currently produces 5.5 million bicycles per annum.
The Hero Motors Group includes cycle giant Hero Cycles, auto parts manufacturing companies, Hero Motors Ltd, ZF Hero Chassis Systems Pvt. Ltd, Munjal Kiriu Industries pvt. Ltd, hospitality arm Munjal Hospitality, and luxury home décor products company, Oma Livings.
Hero Cycles is the leader in both the standard and specialist bicycle segments in India. The company is equipped with state-of-the-art infrastructure and the most modern machinery. The Company also entered the premium bicycle segment with the launch of its new brand, UT Edge, in February 2012 followed by Sprint Pro & it recently acquired the Firefox premium India brand too. A nation-wide distribution network with over 3000 dealers and the favourable location of its plants near its vendors, supports its operations, and facilitates the competitive pricing of its bicycles.
Hero Cycles also exports to various countries in the Middle East, Africa, Asia.
Hero Cycles made its third major bicycle related  acquisition  in early 2015 , taking a  majority stake in one of Sri Lanka's leading bicycle manufacturers BSH Ventures, strengthening the company's manufacturing presence in the Indian subcontinent. BSH is focussed on exporting to the European market.
 Avocet is a leading distributor of bicycles, bicycle parts and accessories in the UK and, with their   joint venture partner Pentagon in Germany. Avocet is the leading distributor of E–bikes in the UK and supports the Independent Bike Dealer market with a range of branded products whilst also supplying leading retail chains mostly with own-label products. In Q4 of 2016 Avocet launched several new brands into the UK and European markets which are sold exclusively through IBDs. Several of Avocet's established brands either have been launched or will soon be launched in India. Their Viking brand has a history dating back to 1908.