Advertisement

Indo-British APPG and Inspiring Indian Women Group felicitates- Ms. Bharulata Kamble who successfully completed her solo drive from UK to India in support of girl education…..reports Asian Lite News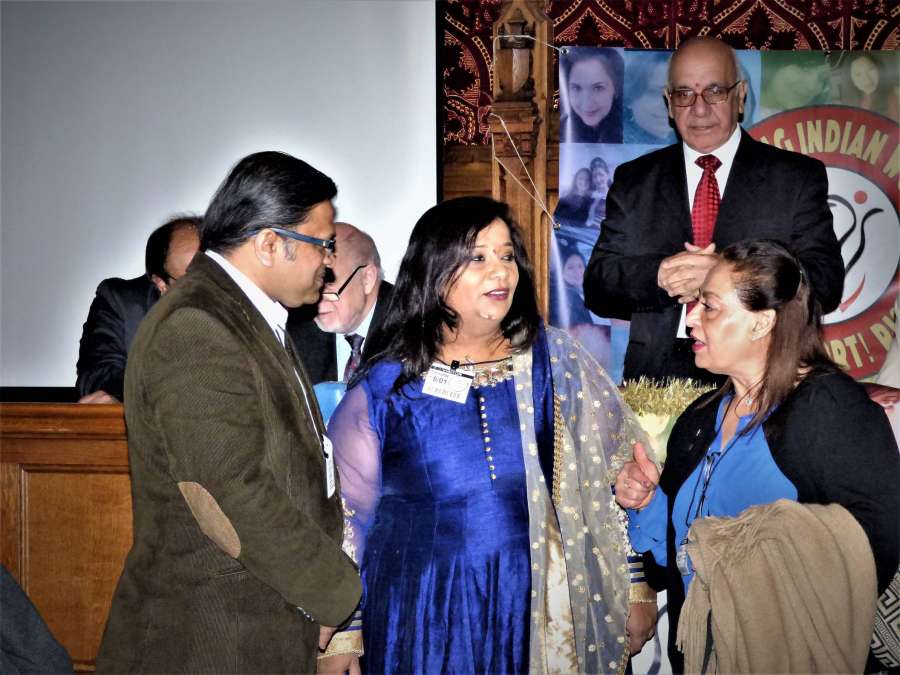 Determination, fearless, tough, strong will power- that's Ms. Bharulata for you. She dreamt big and achieved it. The story, full of struggles and challenges seems almost like a Bollywood plot – 32 countries, one
woman, one Car, driving over 32,000 kilo meters ,to be the voice for millions of voiceless girls. The drive entails the trek of a lifetime, through the Arctic Circle, 2 continents, 6 territories, 9 time zones, 3 desserts, 9 mountain ranges and 32 countries and 12 states of India. And when she returns after successful completion, celebrations and felicitations just can't wait. Her supporters and well-wishers assembled in huge number from various parts of United Kingdom and locally.
All parliamentary party group(APPG) together with Inspiring Indian Women Group (IIW) organised a grand welcome for Ms. Bharulata on 19th January 2017. The event was attended by many important dignitaries and
high profile guests. It was hosted by Mr Virendra Sharma MP for Ealing and Southall. The chief guests on the occasion were, The Baroness, honourable Mrs Sandeep Verma (The member of House of Lords and The chair of external affairs committee, The former minister for UK for international development and energy and climate change), and The Mayor of Luton Respected Cllr Tahir Khan. The chairperson of the event was the Mayor of Luton, respected Cllr Tahir Khan. The Honourable Baroness Verma arrived straight from Strasbourg, France to the event, as she said, this was one event which she could never miss.
On the dais were Mr Virendra Sharma MP, The Baroness honourable  Mrs Sandeep Verma , Honourable MP Mr Kelvin Hopkins, The Mayor of Luton, respected Cllr Tahir Khan , Mr Ashok Verma, Mr Mahendra Sinh Jadeja
(Well known business man and community leader in UK), Mr Shashi Patel (Treasurer for overseas friends of BJP)  , Mr Lallu Bhai Parekh (President for overseas friends of BJP), Dr Rena Amin (Head of Women section of BAPS, Neasden), Mr Steve White MBE who recently received MBE for Services to Education and Sport in the recent Queen's Birthday Honours list, Mrs Ms. Bharulata Kamble and Dr Subodh Kamble.
Among the audience were Ms Shagufta Hamid Khan, United Nation representative with her words of encouragement and travelling all the way from Coventry to demonstrate her support to Ms. Bharulata, Ms Dolly Contractor, Mr Guniraj Vyas (Retired Chartered Accountant), Mr Rajesh Rathod. Mr Sunil Chopra (Former Mayor of Southwark, London), Mr Vipin Zamwar, Mr Ashwin Soni, Mrs Sujata Sian and Mr Tari Sian, Mr Amarjit
Singh Bhamra, Mr Kuldeep Shekhawat, Mr Jamnadas Madhru, Tarla Mashru from Nu Radio, Mr Rohit Shukla, Mrs Lakshmi Kaul and many guest who had travelled from various parts of UK.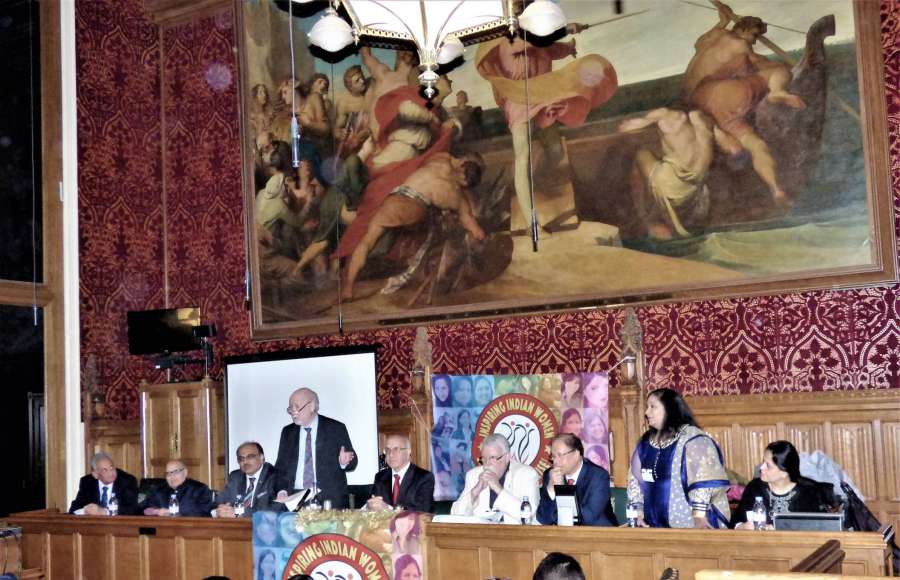 The event commenced with the Ganesh Vandana by Ms.Priyanka Shukla followed by traditional Maharashtrian Lavani dance by Ms.Rashmi Narvekar. Each member at the dias, felicitated Ms. Bharulata with bouquet and lots of greetings and welcoming messages. The honourable MP Mr Virendra Sharma inaugurated the event with a welcome speech. Mr Virendra Sharma, spoke about the earnestness and eagerness he saw in Ms. Bharulata's eyes,  when she had first met him with the proposal of solo drive. Mr Steve White MBE honoured Ms. Bharulata with his family painting which was closed to his late mother's heart and a shawl and invited her as a chief guest at the opening of an academic institute. Mr Mahendra Sinh Jadeja emphasised on the importance of the date of the event i.e the 19th January, the exodus of Kashmiri Pandits from Kashmir, the election of Indira Gandhi as Prime Minister, the the call for battle for Independence by Rani Lakshmi Bai, maharaja of Gondel state in Gujarat making the education for girls compulsory and a death anniversary of Maharana Pratap.
Mrs Rena Amin praised Ms. Bharulata for facing it fearlessly. The Baroness spoke about her remarkable feat and how difficult it must have been crossing the Arctic Circle where no human dared to tread. She further praised Ms. Bharulata for the causes she has been connected with. Not only did she overcome various obstacles to complete this personal goal but also raised funds for Macmillan cancer support and Keech Hospice , whilst raising awareness and funds to educate Indian Girls. Ms. Bharulata's husband Dr Subodh, said he was proud and honoured to be her husband and be associated with the mission, 'To save girl child and educate her'. Honourable Mayor of Luton Mr Tahir Shah, said that he was proud of Ms. Bharulata's achievement and that she had brought Luton on the world map. He further said he was highly impressed with her as she was completely motivated and not only had a very clear planning in place but also had pledged to give full support to two of his charities. Other speakers were Dr Shagufta Hamid Khan, Mrs Tarla Mashru and Mrs Dolly contractor.
Ms. Bharulata also aims to start a hospital in her home town in India, reminiscing the days of how her grandfather lost his life, thirty years back because of the lack of good hospitals.
Rashmi Mishra spoke on behalf of the thousands of women from her group, Inspiring Indian Women. She paid her respects to the courage and her spirit which has inspired the members to believe in themselves and never say no to any dream but go ahead and realise it, as nothing is impossible. She further said that, Ms. Bharulata has motivated them to come out of the shell and explore the various options available. The entire event was compered by Ex Lecturer from a Mumbai College, Mrs Bhanu Sistla and the photographer of the event was Mrs Sarojini Ellis.
Rashmi Mishra and Richa Kalra have been working hard to carry this group forward in supporting women from all fields to grow professionally as well as personally. The group's tagline, Lift! Support! Rise! is inspired by the Poet and Civil Rights activist Maya Angelou's quote, 'Try and be a Rainbow in someone's cloud'.
The event ended with an extract from the musical dance drama 'Shakti' prepared and presented by Darshini Joshi from Sanskruti Guru, wherein she spoke about how Ms. Bharulata's journey of courage and determination proved to the world that there is 'Shakti' in every woman. Through her semi classical dance form, Darshini depicted women to be the Goddess Kali, Durga and Parvati.
Honourable MP Mr Virendra Sharma thanked the dignitaries for their presence in this important celebration.