Advertisement

Gerald Kaufman, called the Father of the House of Commons as the oldest-serving MP, has died at the age of 86….reports Asian Lite News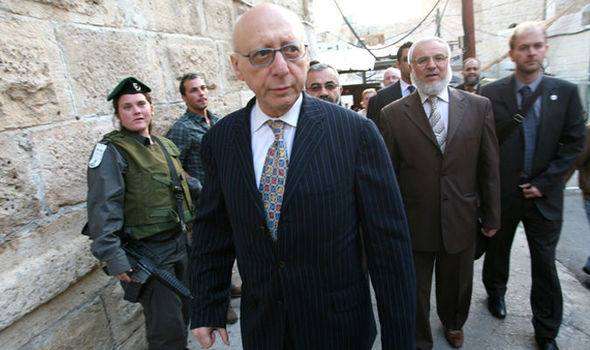 According to Kaufman's family, he died on Sunday evening.
"Sir Gerald had been suffering from a long-term illness for several months, but, in that time, remained firmly committed to, and focused on, the activities and wellbeing of his beloved constituency, which he had served since he was first elected in 1970," the family said.
"Sir Gerald dedicated his life to serving those who he believed would benefit most from a Labour government and Labour values in action," they said.
"For now, his family request that his dignity and integrity be honoured through respectful reflection," the statement said.
Labour Party leader Jeremy Corbyn paid tribute to Kaufman as an "iconic and irascible figure", saying: "He loved life and politics. I will deeply miss him, both for his political commitment and constant friendship."
Kaufman, who represented Manchester Gorton as MP, served as Shadow Environment, Home and Foreign Secretaries and famously described Labour's Left-wing 1983 manifesto as the "longest suicide note in history", the Independent reported.
Former Labour leader Ed Miliband said: "Sad news. For decades, Gerald was an outstanding servant of the Labour movement. His principles, values and friendship will be sorely missed."
Commons Speaker John Bercow also paid tribute as he described Gerald as an "outstanding representative".
"Gerald was a passionate campaigner for social justice, here in Britain and around the world," he said. "His passing will be mourned by his relatives, friends, constituents and colleagues."
Conservative grandee and former Chancellor Ken Clarke is now the new Father of the House, the title given to the MP with the longest continuous service who is not a minister. Clarke was also elected in June 1970 but Gerald held the title as he was sworn in first, the Independent said.
Gerald's last spoken contribution in the Commons chamber was in a debate paying tribute to the Queen on her 90th birthday on April 21 last year, according to Hansard, the official report of proceedings in Parliament.