Advertisement

LSR alumna Lady Kishwar Desai addresses the LSR alumni in London and shares her vision of opening the world's first Partition Museum…writes Dia Nag for Asian Lite News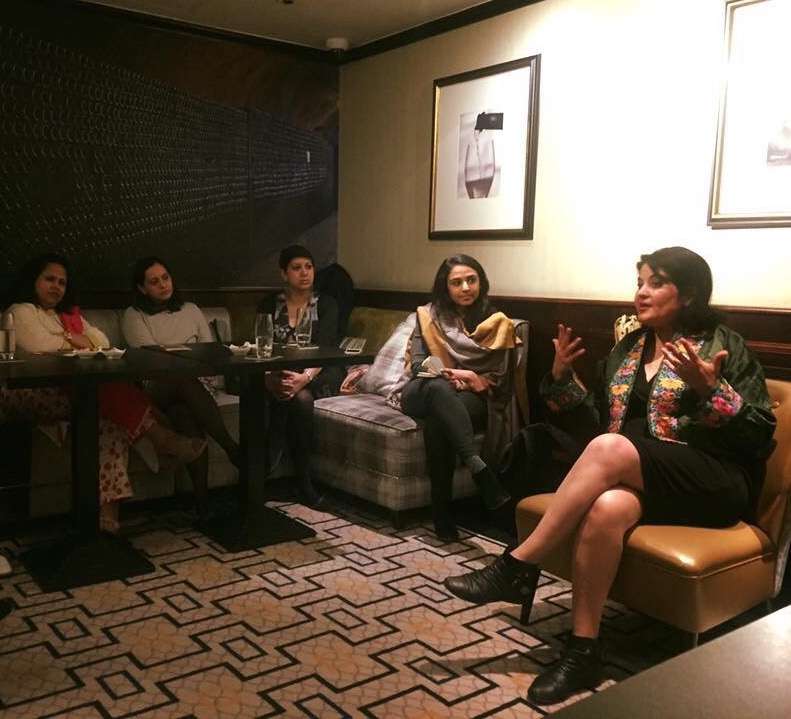 Dreaming to make a change is one thing and to bring a dream to reality is a completely different thing! Only few have such luck, like the distinguished LSR alumna Lady Kishwar Desai who hasn't left any stone unturned to bring about her enduring vision of opening the world's first Partition Museum.
She very passionately has been trying to fill and redress the lacuna that exists because of no museums in any part of the world, including India, where oral histories of partition were recorded and archives treasured.
The Arts and Cultural Heritage Trust has recently set up the world's first Partition Museum, at Town Hall, Amritsar. Lady Kishwar Desai spearheads this project and is steering it as the chair of this world class museum. The partition museum in Amritsar is a testimony to the dehumanizing experience the partition was, a crime against humanity and it honours how the people rose from the dust at that time in history. It's a story of human resilience, will and ability to hope against hope.
Some of the ELSA's based in London heard from the Lady herself about her vision, commitment and the ongoing journey with the Partition Museum at a coffee chat style exclusive session . She explained how she and her team launched this much awaited museum working purely through contributions , donations and through the support of volunteers and well-wishers. The Partition museum that's situated in The Town Hall in Amritsar and the partition museum team are tirelessly working towards inaugurating the last phase of the Museum by mid 2017, in time for the 70th year of the Partition of India.
This museum aims to tell stories which also heal, bring communities together and teach us valuable lessons as learnt from the holocaust that the sub-continent witnessed 70 years ago.
Kudos to Lady Desai, her team and the supporters for taking this groundbreaking historic decision to create the museum – the place which will hold the memories created during one of the most heartbreaking and poignant event in Indian history that affected nearly 18 million people – the partition!
Lady Kishwar said that the museum "will aim primarily to be a people's museum by recording the stories of those millions who experienced partition…"