Advertisement

A University of Leicester student has won the President's Prize in a national competition designed to show what it takes to be future business leaders….reports Asian Lite News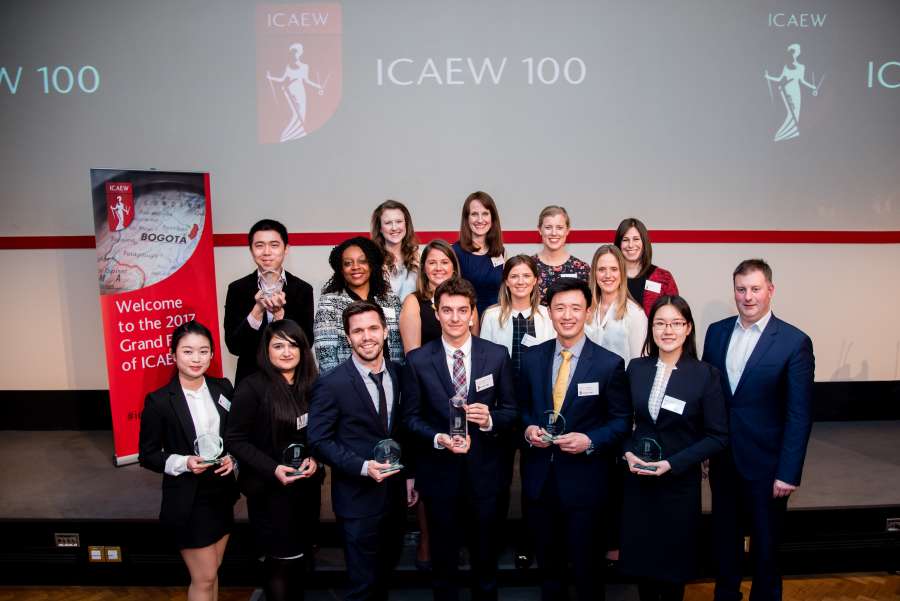 Shanza Chaudhary, an Accounting and Finance student at the University's School of Business, was the recipient of the ICAEW President's Prize. Her behavioural profile was most closely aligned to that of ICAEW president, Hilary Lindsay, who also completed the tests.
"I am extremely pleased to have won the ICAEW100 President's Prize. I had to complete a series of online tests measuring behavioural competencies and multitasking abilities. Once I completed these there was the anxious wait of finding out whether I made the top 100. I managed to do so and held my position since January!
"The top 100 candidates were then invited to an Awards Ceremony at their headquarters, the Chartered Accountant's Hall. The day was packed with networking sessions and lunch with some of the top accountancy firms before the prizes were announced, Shanza said.
"I am particularly pleased as this was not a standard prize, I was commended for having the closest attributes to ICAEW's President – Hilary Lindsay. As part of this, I will also have the opportunity to shadow and work with the President herself.
"I have lived in Leicester from a very early age and studying at the University has been a great experience. I am in my final year now and have already secured a Graduate Role with one of the Big Four – EY.
"This is definitely a testament to the university and the opportunities they have provided me with, such as the Leicester Award, the ability to network with employers at Career Festivals and constantly being made aware of various events and competitions like the ICAEW100.
"I am grateful for the recognition and hope I can inspire other students to get involved and take advantage of all that the University of Leicester has to offer", she added.
Shanza's academic supervisor Caroline Linhares said that she is thrilled to offer her congratulations to Shanza.
"She is extremely bright and a very dedicated student, and I am confident that she will thrive in her future endeavours!"., Linhares said.
ICAEW is a world leading professional membership organisation that promotes, develops and supports over 147,000 chartered accountants worldwide. The ICAEW 100 competition was open to all UK university students regardless of year or subject studying. The journey to this prestigious award ceremony commenced with a series of online tests closely aligned to the skills demanded of those training for ICAEW's global qualification, the ACA. With 82% of FTSE100 boards containing an ICAEW Chartered Accountant; students who could show that they matched these key skills not only displayed aptitude in this field, but the clear potential to be a future leader.
Almost 5,000 students from 150 universities entered the competition. Of these, the 100 highest scoring students were invited to the celebratory Grand Final where they were able to network with representatives from ICAEW and supporting employers to make steps and in many cases start their career journey with; BDO, Crowe Clark Whitehill, Deloitte, EY, Imperial Tobacco, Kingston Smith, KMPG, Mazars, PwC, RSM and Smith & Williamson.
Winners of these awards were offered prizes including work experience, insight days and professional mentoring with the supporting organisations – some of the most desirable employers in the UK. These prizes not only mean valuable insights into these top companies, but a chance to impress and make an incredible first stride on their career path.
Hilary Lindsay, ICAEW President said 'This has been a unique opportunity to showcase some of the brightest and most dedicated university students from around the UK. I would like to congratulate all prize winners who have demonstrated such a range of talent."