Advertisement

Britain's capital city London played host to Second International Ayurveda Congress.  Experts from around the globe present scientific evidence of Ayurveda as a traditional natural medicine and prevention-oriented system and how it can be integrated into the main stream public health services. The highlight of the event is 'Ayurveda for Everyone,' an informative Health Fair. A special report & pics by Ragasudha Vinjamuri.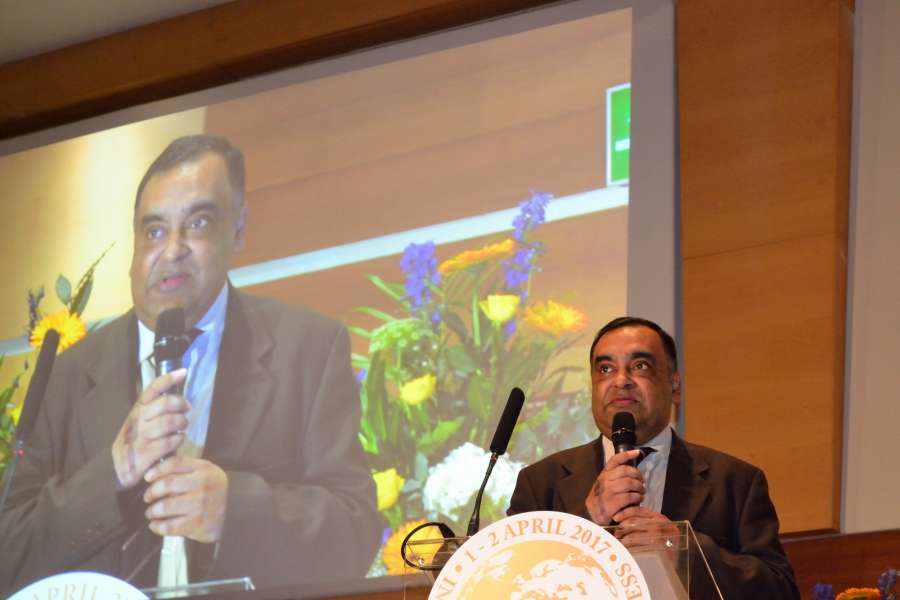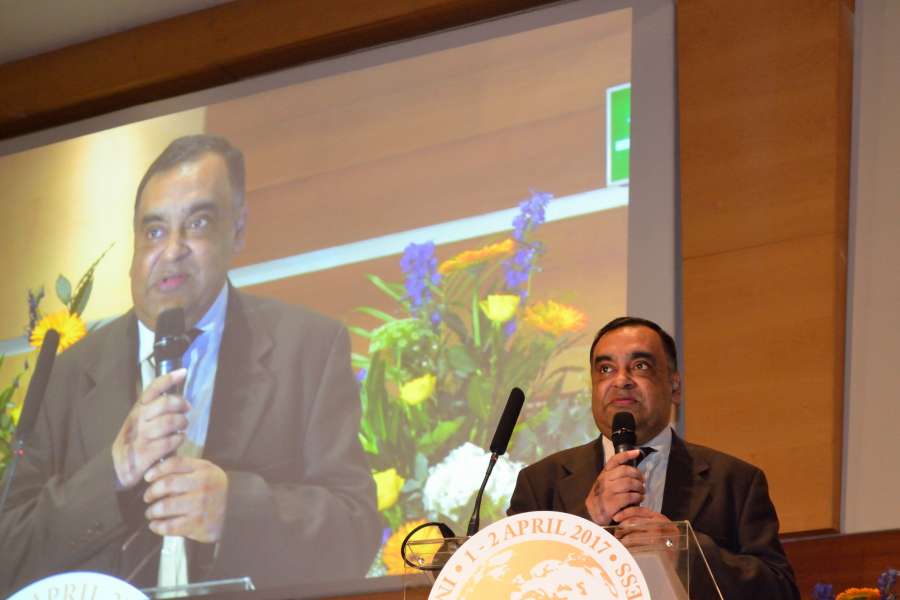 Top Ayurvedic scholars and decision makers in various sectors attend the second International Ayurveda Congress held in London. The two-day event brings together the who's who of global health care focusing on Ayurveda, including health leaders, doctors, specialists, scientists, govt. delegations from Brazil and Bolivia.
Experts from around the globe present scientific evidence of Ayurveda as a traditional natural medicine and prevention-oriented system and how it can be integrated into the main stream public health services. The highlight of the event is 'Ayurveda for Everyone,' an informative Health Fair.
The Congress is organised by the International Maharishi Ayurveda Foundation, All India Ayurvedic Congress and International Academy of Ayurveda.
Subjects presented at the Congress represent a wide range of topics – genetics, cardio-vascular disorders, brain health, diabetes, cognition and behavioural disorders, women's health and Ayurvedic pharmacology.
Patron of the Congress and neuroscientist Tony Nader speaks on the Consciousness as the foundation of health, happiness and long life, and also gives a link to Ramayana and the nervous system in the brain.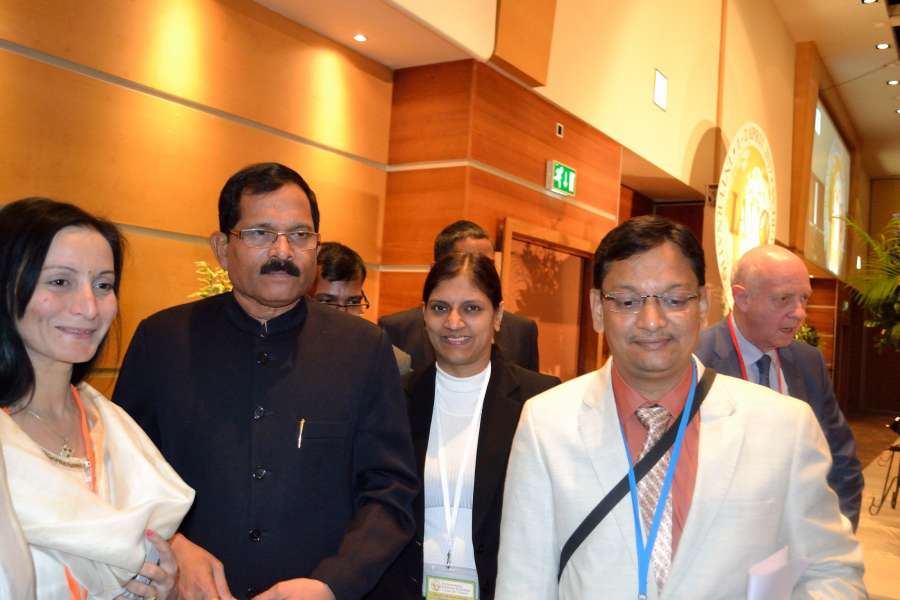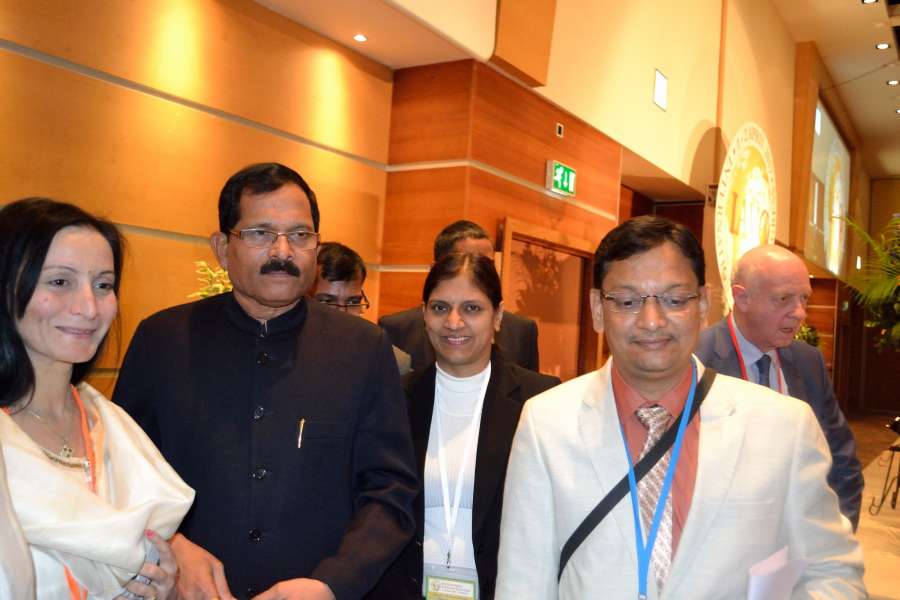 Minister of AYUSH from India Shripad Yesso Naik hails the organisers and the attendees who came from far and wide, from Europe to America. He highlights Ayurveda's focus on the complete state of well-being and its effective role in addressing obesity, hypertension and cardio vascular diseases. The Minister also highlights the AYUSH infrastructure in India and offers technical support to other countries, expressing that India shall look forward to collaboration in the field of education and welcomes students from foreign countries to enrol in AYUSH courses.
High Commissioner of India Y.K. Sinha applauds Prime Minister Modi for establishing a separate ministry for Ayurveda and other traditional sciences and reiterates that the ancient knowledge bestowed by Sushruta and Charaka is what all must be proud of. He also expresses his delight on the second Ayurveda Congress happening in London.
Virendra Sharma MP representing the All-Party Parliamentary Group on Indian Traditional Sciences speaks on the work that he and his parliamentary colleagues on the APPG are doing. He appreciates the importance of Ayurveda being integrated into the UK's health care system and invites health leaders to British Parliament to speak and provide more clarity on the issues, so that they can be taken up.
Secretary of APPG on Indian Traditional Sciences Amarjeet Singh Bhamra recounts his personal encounters with Maharshi Yogiji who envisioned to propagate the ancient sciences in the UK. He also summarises his close work with different institutions and bodies to achieve the same. He drives home his disappointment on the launch of recent public consultation aiming to eradicate the natural medicine systems and calls on everyone to address the issues jointly.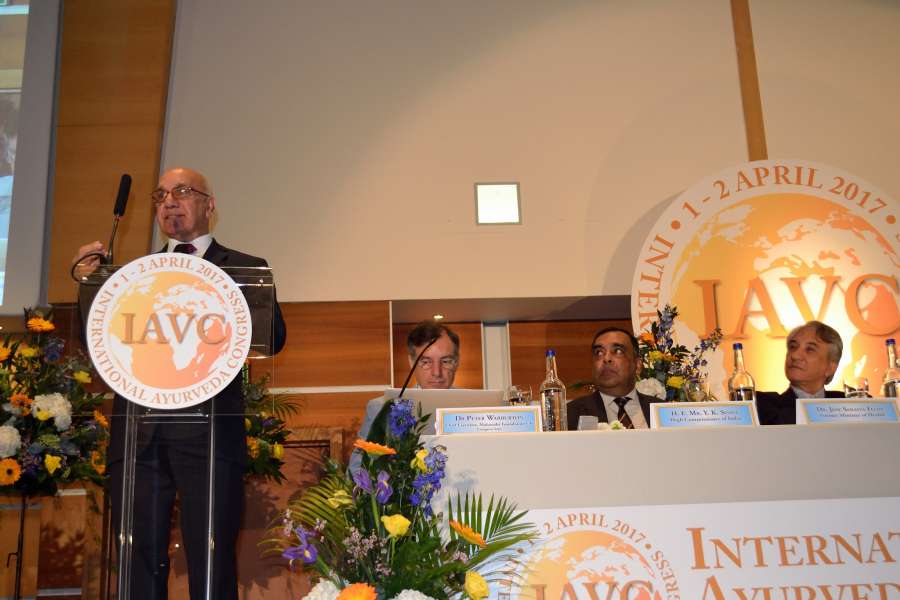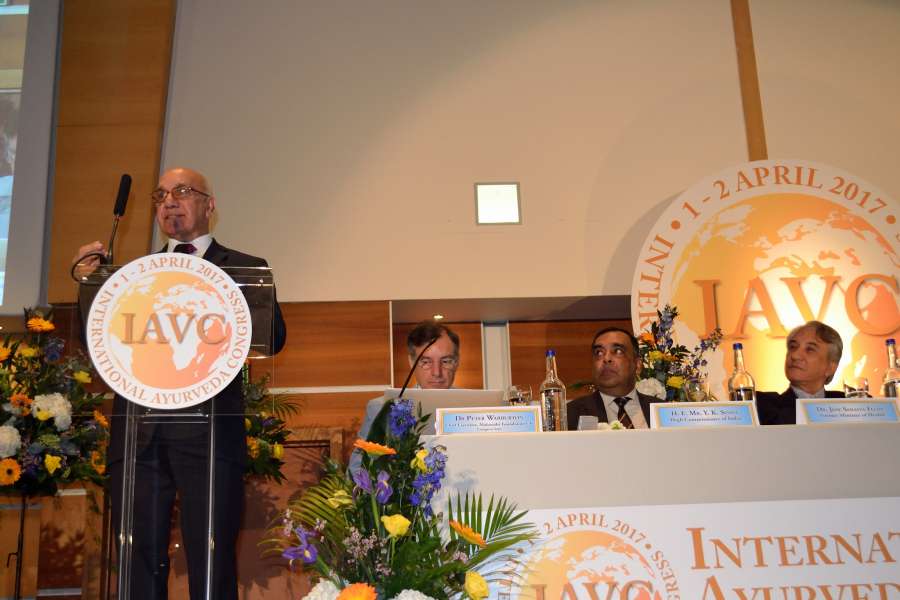 Representing the government of Brazil, former Health Minister and current Secretary of Inter-Ministerial Commission of Planning and Coordination speaks in Portuguese (with English interpretation) on the new law making Ayurveda and Transcendental Meditation available on public health service in Brazil.
Prof Subhash Ranade, also Board Member of Maharishi Ayurveda Foundation, outlines the huge efforts made to organise the Congress and highlights Ayurveda propagation worldwide. He remarks that in the last Ayurveda conference in Holland there was participation from 49 different countries, indicating its growing popularity. He presents glimpses of efforts of Ayurveda propagation jointly by Dr Sunanda Ranade and himself during the last 35 years in 76 countries. Having started in Germany in 1982 and trained 600 practitioners so far, their work spans from training sessions, deputations. conferences, MoUs, to residential courses.  They have published books on Ayurveda in various languages including German, Italian, Hungarian, Czech, French, Spanish, Polish, Russian Japanese, Korean languages, and wish to spread to the remaining countries of the globe.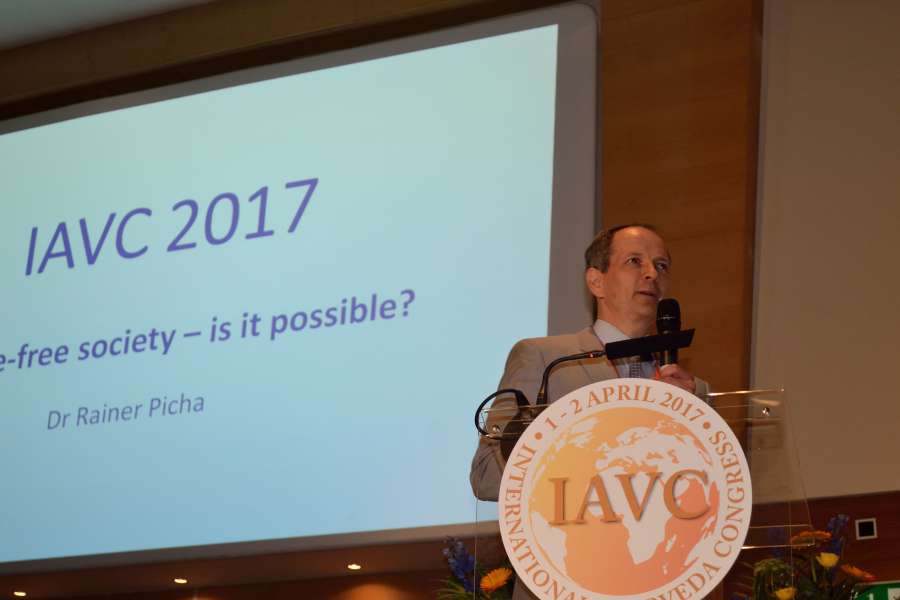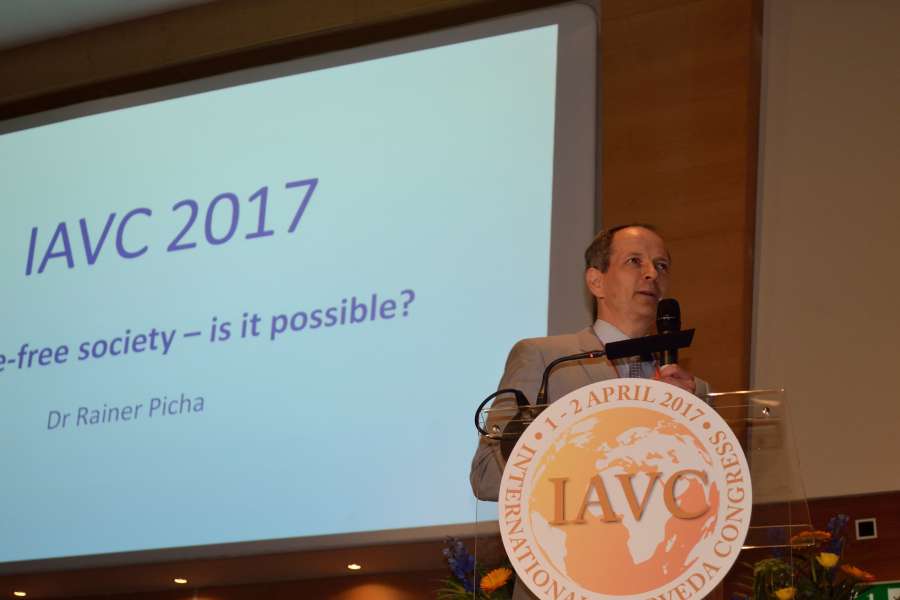 Dr Rainer Picha, Cardiologist from Austria spoke on whether establishing of disease free society is possible or whether it is utopia. He refers to determinants to health and disease based on WHO findings. He highlights the link between personal behaviour, stress, and lifestyle to Ayurveda and health, and hopes to see modern and traditional medicine under one roof, leading to collective health care and collective consciousness.
Dr Walter Moelk, Prof Ram Harsh Singh, Prof Anant Darshan Shankar, Dr John Hagelin, Prof Bhushan Patwardhan gave insightful presentations on Ayurveda as a foundation for integrative medicine, shifting paradigms of Ayurvedic education, logic underlying the Ayurvedic knowledge and integrative approaches for the future.
Founder of European Academy of Ayurveda, one of the great pioneers in Ayurveda education, Mark Rosenberg, gave impactful insights to the present scenario and the future of Ayurvedic education in Europe.  It is pleasing to know that about 1500 students visit the academy every year to study Ayurveda that includes medical professionals, doctors and the young learners.  The training also includes Vaastu shaastra, Yoga and Sanskrit.
Parallel panel discussions and plenary sessions covered a wide variety of subjects on Cancer, Heart disease, Pancha Karma, therapeutic yoga, Ayurveda products and Nutrition.
A resolution on advancing the implementation of Ayurveda throughout the world is passed at the press conference on Monday.