Advertisement

London celebrates the 100 Years of Gandhi's Sabarmati Ashram….reports Asian Lite News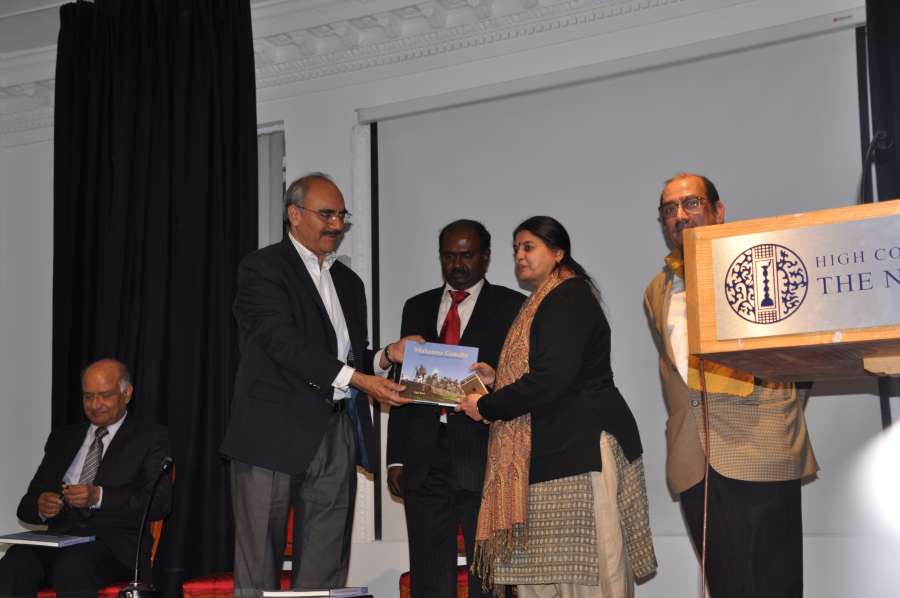 The centenary of Mahatma Gandhi's Sabarmati Ashram was celebrated at the Nehru Centre in London with the screening of a documentary – 'Sabarmati Ashram: The Home of Gandhi's Experiments with Truth.'  
 Written and produced by the veteran NRI journalist Dr Vijay Rana, the film showed how Gandhi set up this ashram in 1917 on a 36-acre wasteland on the banks of Sabarmati River. It was full of snakes, and the first thing Gandhi said was that none of them was to be killed.
This was going to be Gandhi's karmabhumi for next thirteen years. Many of his revolutionary ideas were conceived in this ashram – economic liberation through spinning wheel and the home-spun Khadi, fight against social evils like untouchability, a boycott of foreign goods, non-cooperation, peaceful civil disobedience and the defiance of the oppressive Salt Law.
Gandhi was an inventor of ideas. His ideas changed the course of history and gave hope to those who sought freedom, justice and human dignity across the world.
"Look at the sheer ingenuity, courage and perhaps the craziness of the man," says Dr Vijay Rana, "a hundred years ago, Gandhi was thinking of mobilising the poor, virtually necked and starving, to fight the world's mightiest Empire without arms."
The film shows how pro-British newspapers, like the Statesman, ridiculed his idea of Salt March. People in England wondered what harm could be done to the powerful British Indian government by picking up some salt from a deserted seashore? Nobody could imagine that on Gandhi's call millions of Indians would come out on streets to defy the Raj and break the Salt Law.
The films shed light on Gandhi's life in the Ashram. There was also an interesting eyewitness account of the famous Salt March by one of his disciples, Sumangal Prakash. He was one of the 78 Ashram residents whom Gandhi personally selected as his co-marchers.
Gandhi left Sabarmati Ashram on the 6th March 1930, when he launched the Salt March. He also took a vow that he would only return to Sabarmati Ashram after India had achieved Purna Swaraj or complete independence. So he never returned to the Ashram.
After the film, A S Rajan, Minister Co-ordination at the Indian High Commission in London, said the film appropriately reflected the values such as non-violence, peace, love and harmony that Gandhi Ji preached.
CB Patel, the editor of Gujarat Samachar and the Asian Voice, remembered his first visit to the Ashram in 1949 when he was a 12-year-old schoolboy. He told the audience that this Ashram, once neglected, has now become the centre of Ahmedabad's civic life and tourist scene.
"While celebrating 100 years of Gandhi's Sabarmati Ashram, this small film is an attempt, in this age of social media when attention span is increasingly fractured, to retell Gandhi's story with some interesting visual elements to the Internet generation," said the filmmaker, Dr. Vijay Rana.