Advertisement

Mayor Sadiq Khan invites community projects, which will be supported with up to £50,000 through crowdfunding model….reports Asian Lite News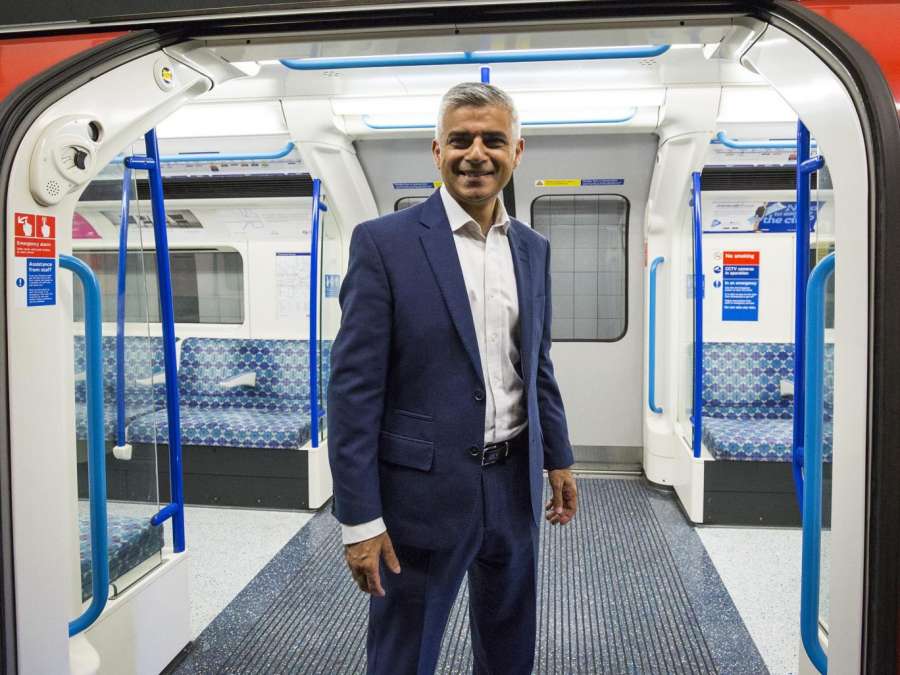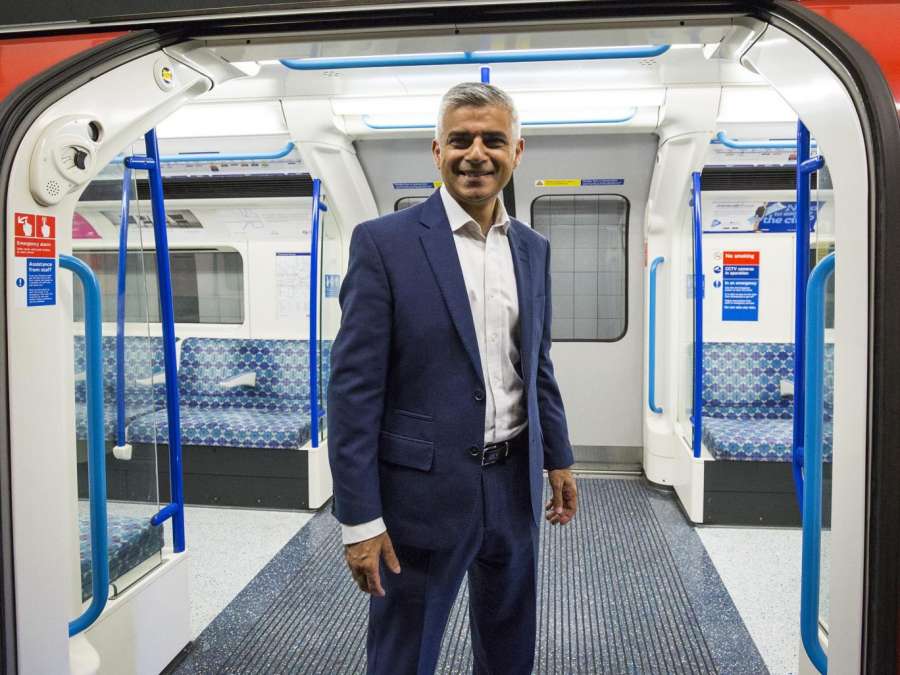 Mayor of London Sadiq Khan is inviting communities across the capital to pitch for funding to improve their local areas, through his successful crowdfunding scheme. The projects can vary in scale – from transforming a small community garden and launching a pop-up comedy club to opening a community wood workshop and rejuvenating a forgotten lido.
The best will attract pledges of up to £50,000 from the Mayor to help bring their ideas to life – an increase from £20,000 in the last round – from a total fund of £500,000. Since May last year, the Mayor has supported 20 projects with more than £225,000 through the crowdfunding model, which attracted more than £400,000 in funding from other backers.
Crowdfunding allows anyone to propose an idea and for members of the public to fund it. If enough people pledge just a small amount, an idea can quickly become reality. The Mayor's partnership with Spacehive – the world's first crowdfunding website dedicated to civic projects – means community organisations have the chance to pitch an idea that benefits their local area and attract financial pledges from the public and the Mayor.
Well Street Market in Hackney was relaunched last year, thanks to funding through the Mayor's London Crowdfunding scheme. The local traders' association raised more than £80,000 on the Spacehive platform, including £20,000 from the Mayor.
The funding paid for brand new stalls, lighting and heating, Christmas lights, a live music stage, Wi-Fi installation, business advice and consultancy, and establishing a Student Makers market to encourage creative young people to produce and sell their own goods.
"Through Crowdfund London, I'm proud to support the creativity of Londoners who want to do something positive for their communities and help make their local areas even better places to live, work and visit," said Sadiq Khan.  "We're looking for the most innovative projects Londoners can come up with, but they must also be deliverable and have the support of local people – we want ideas which are realistic and will offer significant benefits to their communities.
"Our city is home to some fantastically creative and civic-minded people and I'm really looking forward to seeing what ideas are put forward for funding this year."
The London Economic Action Partnership (LEAP) – which is the Local Enterprise Panel for London – is allocating £4 million in funding to pledge to crowdfunded projects during this Mayoral term. There will be a series of workshops across London, before a final crowdfunding event at City Hall later in the year.
The information events will be held at:
The Library at Willesden Green, Brent (April 12)
Angel Community Centre, Enfield (April 13)
Stonegrove Community Trust, Barnet (April 18)
St. Laurence Centre Catford, Lewisham (April 19)
Hackney Empire, Hackney (April 20)
Chiswick Town Hall, Hounslow (April 25)
Livesey Exchange, Southwark (April 26)
Osmani Centre, Tower Hamlets (April 27)
The Centre Banqueting, Southall, Ealing (May 2)
The 20 projects supported by the Mayor in the last funding round are:
The Big Park Sleepover 2016 (Lambeth) – a free summer sleepover camping mini-festival for local families in the heart of London's Myatt's Fields Park on Sunday 28th/Monday 29th August 2016. They received £7,500 from the Mayor of London.
The Carpentry Club (Tower Hamlets) – fitting out a workshop to a professional standard and fund a programme of events to encourage increased and sustained engagement by the local community. They received £9,500 from the Mayor of London.
Colour in Romford (Romford) – a campaign to bring street art to the town, brightening up a grey high street and creating community spirit. They received £9,500 from the Mayor of London.
The Eel Pie Island Museum (Twickenham) – a new museum celebrating the musical history of this unique island, and the role it played in the British blues explosion of the 1960s. They received £8,000 from the Mayor of London.
Freshwell Mobile! (Hackney) – a pop-up stall displaying healthy fruit and vegetables at the heart of communities and estates to improve health and well-being by giving access to affordable fresh produce to those needing it most. They received £17,000 from the Mayor of London.
Kitchenette Karts (Tower Hamlets) – a healthy, sustainable fish & chips truck in the heart of the East End, that will create pathways into entrepreneurship for young East Londoners. They received £15,000 from the Mayor of London.
Melting Pot @ London Sculpture Workshop (Greenwich) – a community ceramics hub and foundry to upskill communities through material engagement and widen participation in creative learning across all demographics. They received £20,000 from the Mayor of London.
Old Kent Road Studios (Southwark) – transformation of 60 vacant garages on the Ledbury Estate into spaces for workshops, studios, cooking lessons and cultural activities where people can learn and socialise. They received £20,000 from the Mayor of London.
Paxton Primary allotment (Lambeth) – engaging parents and volunteers from the community to support children at school with growing their own vegetables and selling it on at affordable prices. They received £3,000 from the Mayor of London.
Peckham Lido (Southwark) – The once loved Peckham Lido has been buried underground for almost 30 years. This group now want to bring it back, better than ever, for the whole community to enjoy. They received £7,500 from the Mayor of London.
Pengelicious (Bromley) – a real food festival for Penge SE20, for local residents and traders to share their recipes and dishes, cooked by local people and businesses using ingredients from local suppliers. They received £500 from the Mayor of London.
The Phoenix Garden Blooms (Camden) – re-landscaping and refurbishing the garden for new visitors, coinciding with the reopening of the garden after the construction of a new community building. They received £10,000 from the Mayor of London.
Punch and Juicy Market Place (Brent) – a healthy juice academy and Root-to-Market programmes with a pop-up market stall, helping the social enterprise to become self-sufficient and teaching young participants valuable skills. They received £10,000 from the Mayor of London.
Raise the Roof at Lordship Hub (Haringey) – weather-proofing Lordship Hub's terrace to increase its capacity and continue to serve as a hub for the local community. They received £6,000 from the Mayor of London.
Seeing the Wood for the Trees (Ealing) – a project to share this gem of land with its surrounding community in the form of a Forest School. Engaging attendees in this natural environment to learn and explore all it has to offer. They received £11,000 from the Mayor of London.
Uplift Salcombe Gardens Shops (Barnet) – a makeover for six tired and unattractive shopfronts that will improve their trade and the local street-scene. They received £20,000 from the Mayor of London.
V22 Workspace Crèche (Hackney) – a new crèche set in a studio space in Dalston, with access to a community garden; an innovative solution for artists, freelancers and creative entrepreneurs who are also parents. They received £6,000 from the Mayor of London.
Weavers Kids Cafe and Community Pizzeria (Tower Hamlets) – a not-for-profit café that will teach young people to cook and sell affordable, healthy meals, with costs funded by a Community Pizzeria also helping to sustain Weavers Adventure Playground. They received £13,000 from the Mayor of London.
Well Street Market (Hackney) – an innovative new model of a community market, offering locals access to healthy, affordable, good quality food along with a Teenage Market, Student Makers Market and live music stage. They received £20,000 from the Mayor of London.
The White House Community Garden (Dagenham) – a new community garden on the Becontree Estate. This new social space is part of a locally listed former farmhouse, being renovated for community use and artist residencies. They received £10,000 from the Mayor of London.