Advertisement

Theresa May's Brexit bill has cleared all hurdles in the Houses of Parliament, opening the way for the Prime Minister to trigger Article 50 by this March-end….reports Asian Lite News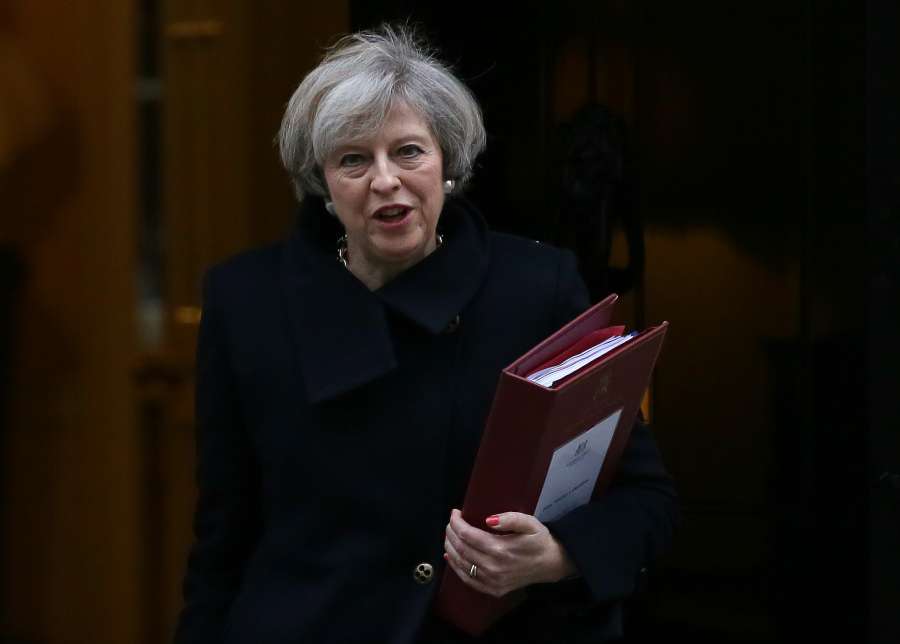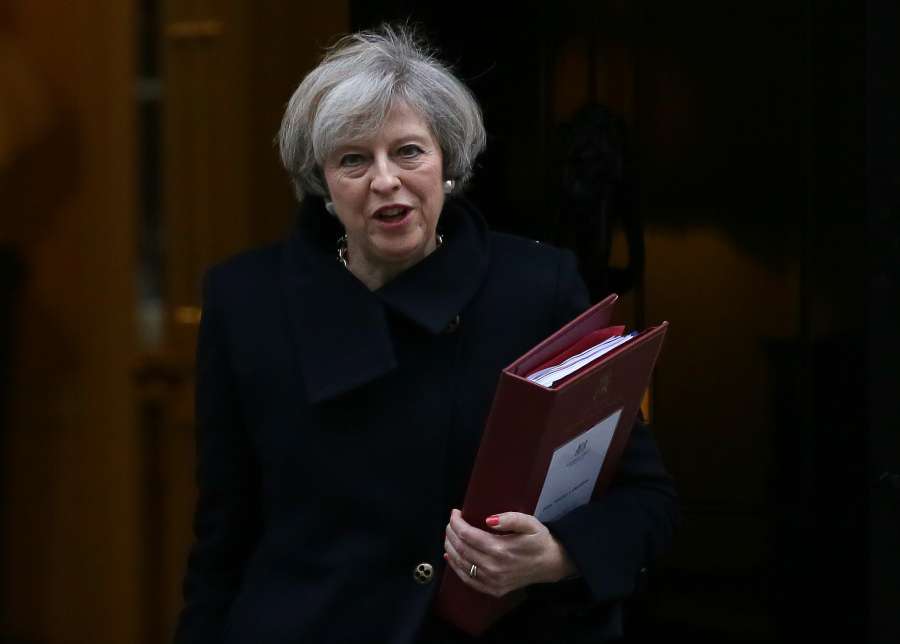 Peers accepted the supremacy of the House of Commons late on Monday night after MPs overturned amendments aimed at guaranteeing the rights of EU citizens in Britain and giving Parliament a "meaningful vote" on the final Brexit deal, reported the Guardian.
It paved the way for the Article 50 Bill to be given Royal Assent on Tuesday, after peers in the upper chamber also caved in, rather than deciding to "ping" it back to the Commons in a series of late-night votes.
But May's victory was overshadowed by Scotland's First Minister Nicola Sturgeon's demand for a second referendum on the Scottish independence.
Accusing May of blocking Scotland's desire for a special deal with the EU, Sturgeon said the referendum should be held between autumn 2018 and spring 2019 — without last-minute concessions.
Within hours, No.10 Downing Street announced May would not, as widely expected, trigger Article 50 as early as Tuesday, instead suggesting it would take place in the final week of March.
The day of drama began when Sturgeon called a press conference to warn that May's Brexit strategy made a second referendum all but inevitable.
She accused May of refusing to discuss full Scottish access to the single market, saying: "The UK government has not moved even an inch in pursuit of compromise and agreement."
May immediately accused Sturgeon of playing a "game", telling her "politics is not a game", and accused her of "tunnel vision", the newspaper reported.
"The tunnel vision the SNP has shown today is deeply regrettable; it sets Scotland on a course for more uncertainty and division," May said.
"And this is at a time when the evidence is that… the majority of the Scottish people don't want a second independence referendum."
Sources close to May said she would not allow a referendum until several months after Britain's EU exit, the Telegraph said.
MPs voted down the Brexit bill amendment on EU nationals' rights by 335 to 287, a majority of 48, with peers later accepting the decision by 274 to 135.
The second amendment on whether to hold a meaningful final vote on any deal after the conclusion of Brexit talks was voted down by 331 to 286, a majority of 45, in the Commons.
The Lords then accepted that decision by 274 to 118, with Labour leader Lady Smith telling the Guardian that continuing to oppose the government would be playing politics because MPs would not be persuaded to change their minds.
Brexit Secretary David Davis said Britain stands on the threshold of the "most important negotiation for a generation" after Parliament gave May the power to trigger Brexit.
Labour leader Jeremy Corbyn said the rejection of the Lords amendments was "deeply disappointing" but insisted that the opposition would continue to press for the rights of EU nationals to be prioritised and for the maximum parliamentary oversight of the process.