Advertisement

British Prime Minister Theresa May ordered a full public inquiry into the devastating fire that caught up the London tower block which killed 17 people. Many people are still missing  and fire chiefs expect that the death toll would rise further….reports Asian Lite News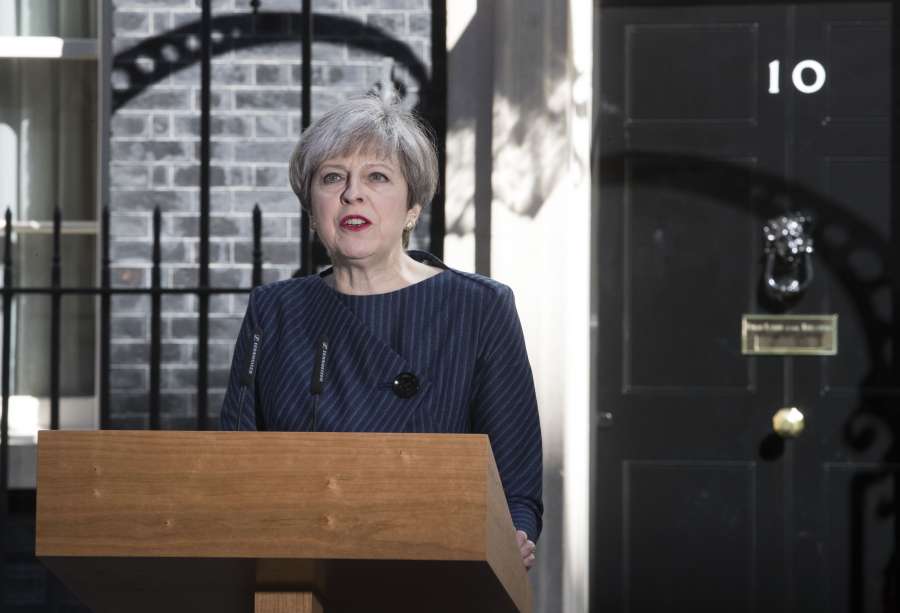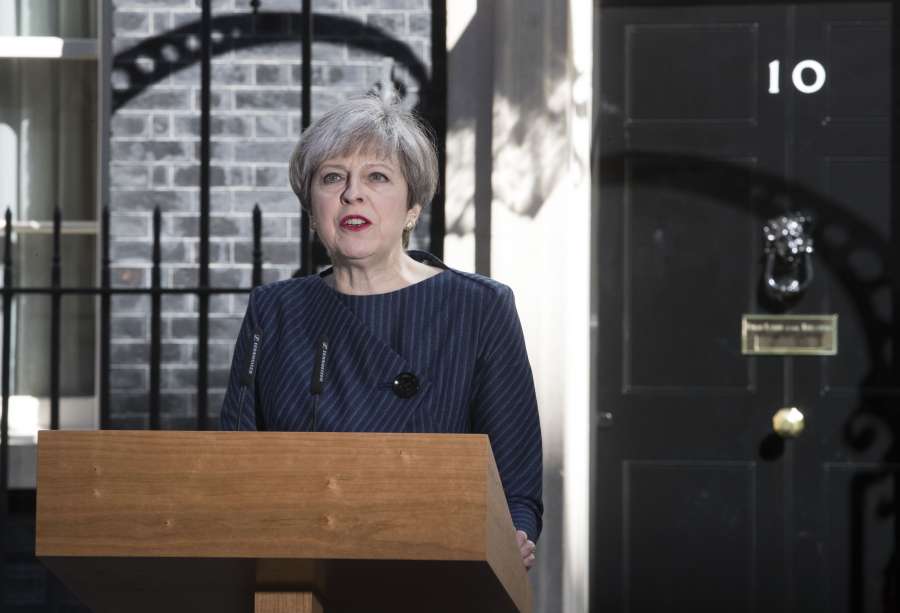 The death toll was expected to rise further and fire chiefs said they do not expect to find any more survivors.
The blaze at the 24-storey Glenfell Tower continued to smoulder for a second day in the upper levels, BBC reported.
The London Fire Brigade said firefighters were unable to access the upper floors both because of intense heat as well as concerns over structural safety.
Seventeen of the 37 people hospitalized remained in critical condition. People desperately sought news of their missing family and friends.
Hundreds of people were in the tower block when the fire erupted. Authorities admitted on Thursday that the search for those unaccounted for could take weeks.
May made a brief private visit to the scene amid questions as to how the fire that began just after midnight on Tuesday spread so rapidly all the way from the fourth floor.
Announcing a full inquiry into the blaze, the Prime Minister said: "We need to know what happened, we need to know an explanation.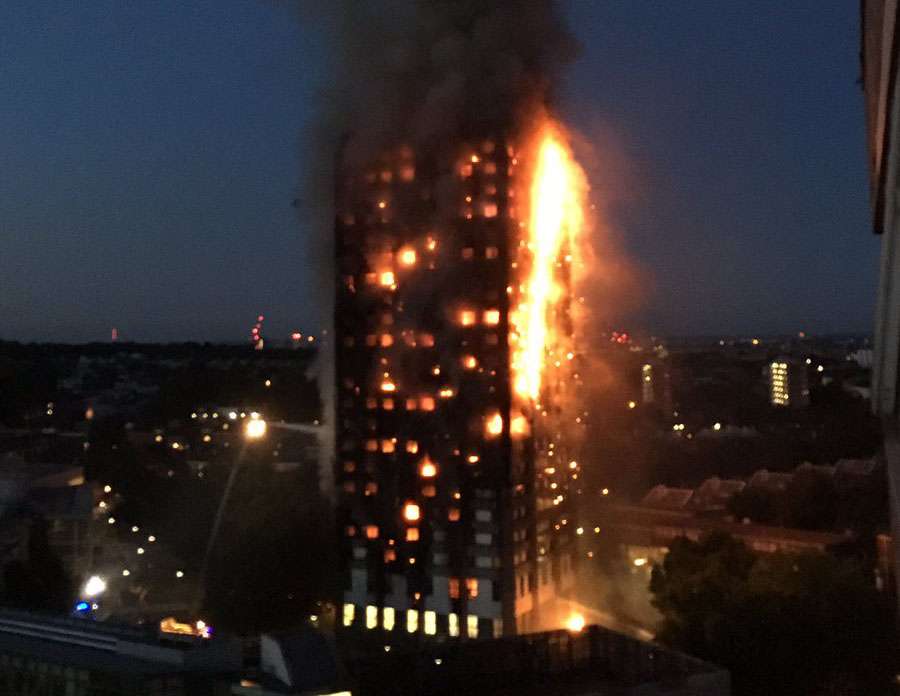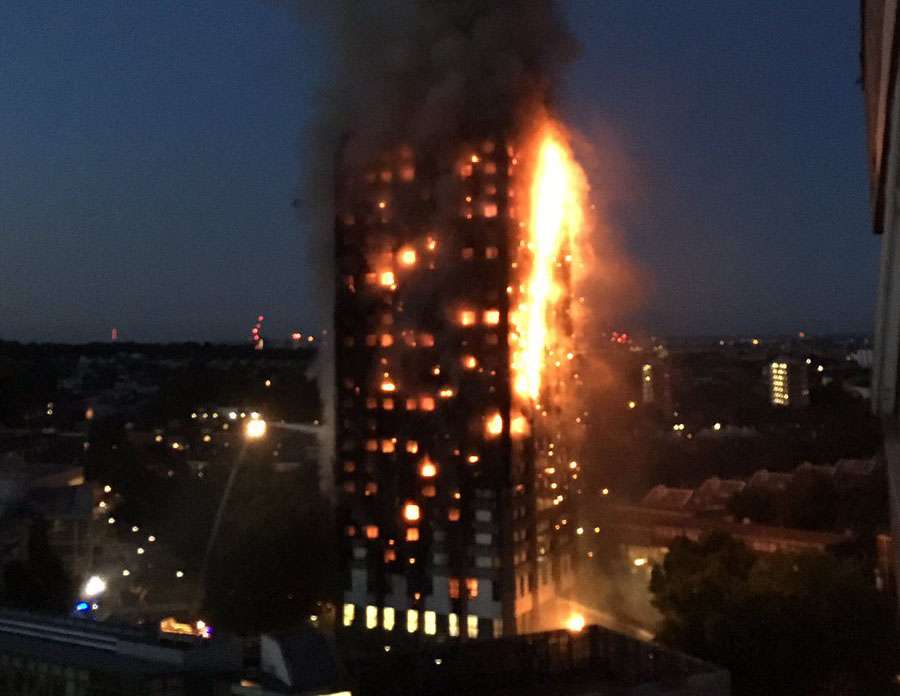 "We owe that to the families, to the people who have lost loved ones and the homes in which they lived. That is why I am ordering a full public inquiry so that we can get to the answers, we can find out exactly what happened."
Labour Leader Jeremy Corbyn, who too visited the site, said separately that "the truth has to come out".
London Mayor Sadiq Khan said he wanted "a full independent public inquiry".
The cause of the fire is still not known although accusing fingers are being pointed at the poor quality material used in the building that was originally built in 1974. Residents alleged that their concerns over a fire tragedy had been ignored.
The London Fire Brigade, which deployed 40 fire engines and more than 200 firefighters, was still at the scene on Thursday. But it was made clear that the building was not at the risk of collapsing.
Dozens of people left homeless by the fire spent the night in makeshift rescue centres. From across London, people donated food, clothes and blankets.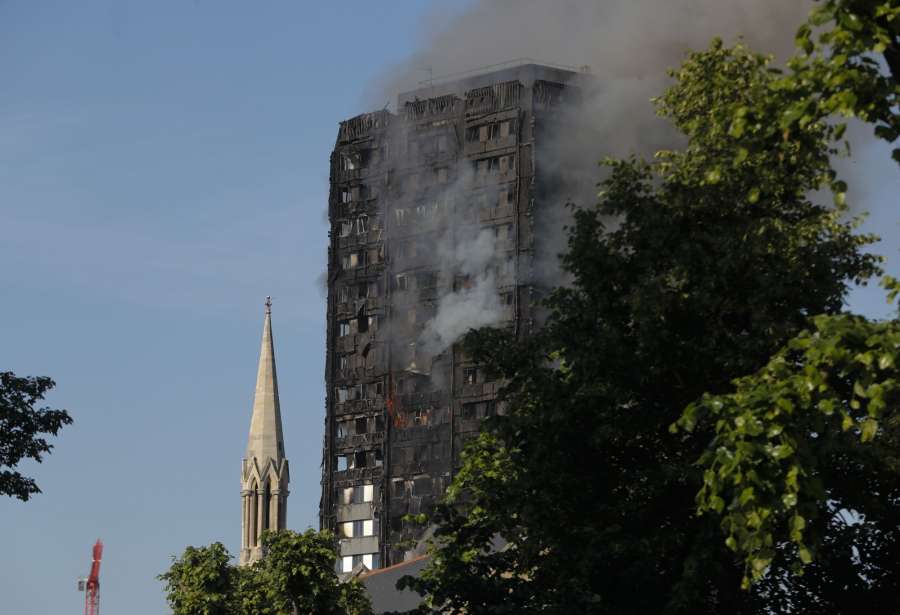 "It is times like this that the best of our community comes out," the BBC quoted Bhupinder Singh, a volunteer handling the donations, as saying.
The Guardian reported that charity workers and volunteers providing aid for the affected people were part of a huge relief effort. But residents were angry over a lack of coordination from the local Council and other authorities.
More than 1 million pounds was raised via online donations in just over 24 hours to help the displaced residents, the daily said.
Sikh gurdwaras, churches and mosques opened their doors for those left homeless.
Many of the residents in the Glenfell Tower were woken by neighbours or shouts from below and fled the building. Those who didn't because of faulty official advice suffered.
The Wednesday tragedy has prompted fears over the safety of other similar apartment blocks across the country.