Advertisement

Prime Minister Theresa May spoke with President Donald Trump to discuss the Syrian chemical attacks and the US response….reports Asian Lite News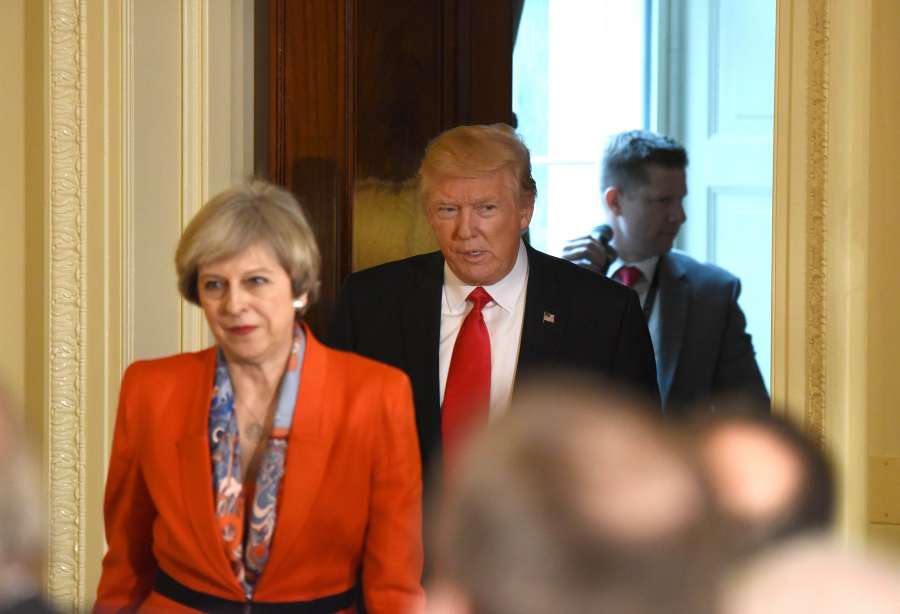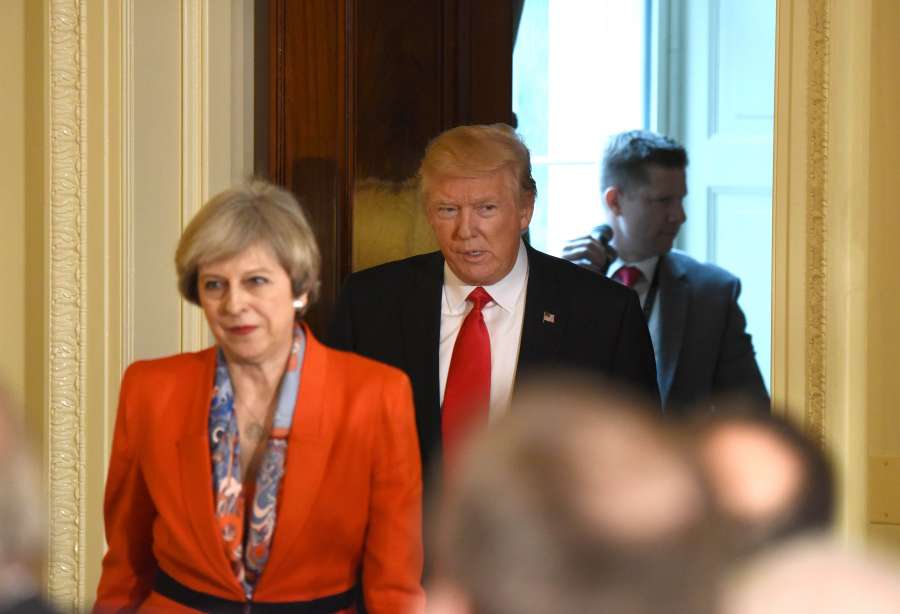 "Theresa May tonight spoke with US President Trump to discuss last week's chemical weapons attack in Syria and the US response," a Downing Street spokesperson said.
"The President thanked the Prime Minister for her support in the wake of last week's US military action against the Assad regime. The Prime Minister and the President agreed that a window of opportunity now exists in which to persuade Russia that its alliance with Assad is no longer in its strategic interest.
"They agreed that US Secretary of State Tillerson's visit to Moscow this week provides an opportunity to make progress towards a solution which will deliver a lasting political settlement.
They also discussed the broader Middle East, including the threat posed by Iran throughout the region. The Prime Minister and President also stressed the importance of the international community, including China, putting pressure on North Korea to constrain the threat it poses."
Meanwhile, a former NATO commander described as "souring" the relations between US President Donald Trump's administration and Russia amid a series of foreign policy collisions between the two countries, the media reportd.
"That relationship between the Trump administration and Russia is gradually going downhill, because I think the senior members of the Trump administration are beginning to realise that Russia is not a force for good in the world," retired Admiral James Stavridis told a radio station.
"I think reality is setting in about how difficult a partner (Russian President) Vladimir Putin will be, and I think events in Syria have underlined that for the administration," he added.
Stavridis's comments came days after the US launched a missile strike on a Syrian military air base on April 6, The Hill magazine reported.
The attack was in response to a chemical weapons strike in northern Syria on April 4 allegedly carried out by the regime of President Bashar Assad. The attack killed over 80 civilians including children.
While the US retaliation was largely hailed by world leaders, it drew a bitter response from Russia, a staunch backer of the Assad regime. A spokesman for Russian President Vladimir Putin called the strike an "aggression" and said the U.S. had violated international law.
The attack led the Kremlin to suspend an agreement between the two countries meant to lower the risk of in-flight collisions of US and Russian aircraft in the region.
On the campaign trail, Trump spoke fondly of Putin and expressed a willingness to increase cooperation between the US and Russia, the magazine added.
The Federal Bureau of Investigation and congressional investigators are currently conducting separate probes into Russian meddling in the US presidential election and possible ties between the Trump campaign and Russia.