Advertisement

World No. 1 Andy Murray sets up a semi-final clash with third-seeded Swiss Stan Wawrinka after beating spirited Kei Nishikori of Japan 2-6, 6-1, 7-6 (7-0), 6-1….reports Asian Lite News
Scottish world No. 1 and top seed Andy Murray got off to a rocky start but rallied to defeat Japan's Kei Nishikori 2-6, 6-1, 7-6 (7-0), 6-1 and set up a French Open tennis semi-final rematch against third-seeded Swiss Stan Wawrinka, who routed Croatian Marin Cilic 6-3, 6-3, 6-1.
Murray, a notoriously slow starter, was sluggish in the early going on Wednesday against the diminutive but aggressive Japanese No. 8 seed, who was looking to employ the same attacking style he used to stun the Scotsman at last year's US Open, reports Efe.
But once Ivan Lendl's pupil Murray settled into the match, he used his greater reach to stymie Nishikori's attempts to strike winners and managed to gut out the victory in breezy conditions.
The taller Murray also had a clear edge on first serve, winning 74 percent of those points compared to just 62 percent for Nishikori.
"I didn't feel like I played great tennis today. It's a huge step in the right direction for me," Murray was quoted as saying on the French Open's official Web site.
"Anyone can win matches when they are playing well. It's winning when you're not playing your best is more impressive."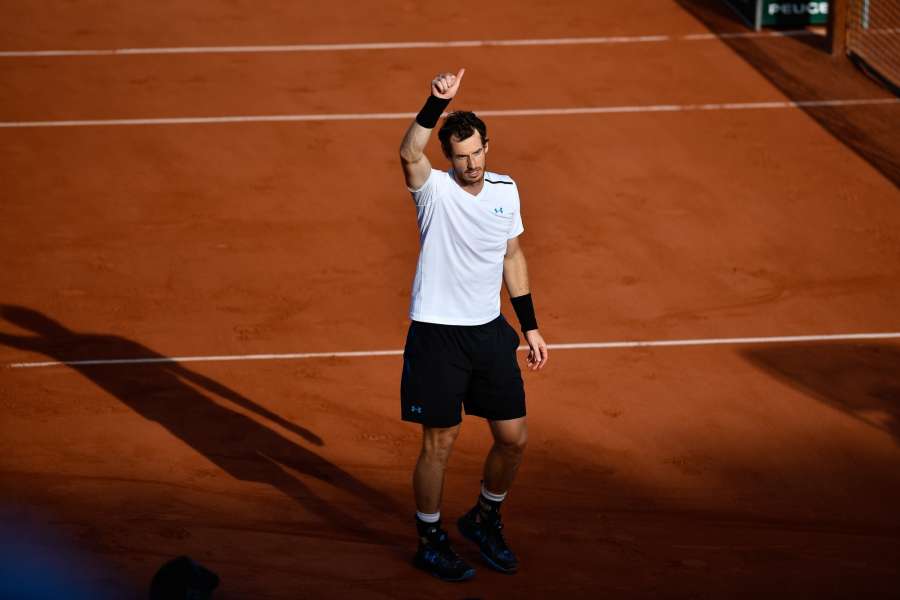 Even so, Murray indicated more will be needed to record a second straight French Open semi-final victory over the red-hot Wawrinka, who has not lost a set in reaching the final four for the third straight year.
"Stan has played fantastic this tournament so far, I don't think he's dropped a set," Murray said. "I played one of my best clay-court matches last year to get the win against him. I need to do the same again."
Wawrinka, meanwhile, took full advantage of a poor serving day by Cilic, who put just 49 percent of his first serves in play.
All told, the 2015 champion broke Cilic's serve on six occasions and won half of the big-serving Croatian's service points in a match that featured little suspense.
The 32-year-old Wawrinka, a late bloomer who has developed a reputation as one of tennis' best big-match players, radiated confidence after his lopsided quarterfinal win.
"Andy defeated me last year. He was playing better. Now the conditions are a little different. I think he's probably a bit less confident, a bit more hesitant. Hopefully I can take advantage of that and find solutions to beat him," the Swiss said of that upcoming Friday battle of three-time Grand Slam champions.
The other men's semi-final clash will pit Spanish nine-time champion and No. 4 seed Rafael Nadal against Austrian No. 6 seed Dominic Thiem, who upset second-seeded Serbian Novak Djokovic, the defending champion, in straight sets.