Advertisement

Saanya Verma is one of the youngest to have secured the highest possible score and to join the Top 1% of the population. She recently visited British Parliament on an invitation from Mr Virendra Sharma, MP from Ealing & Southall. Saanya shares her experience of visiting the parliament and meeting "Sharmaji"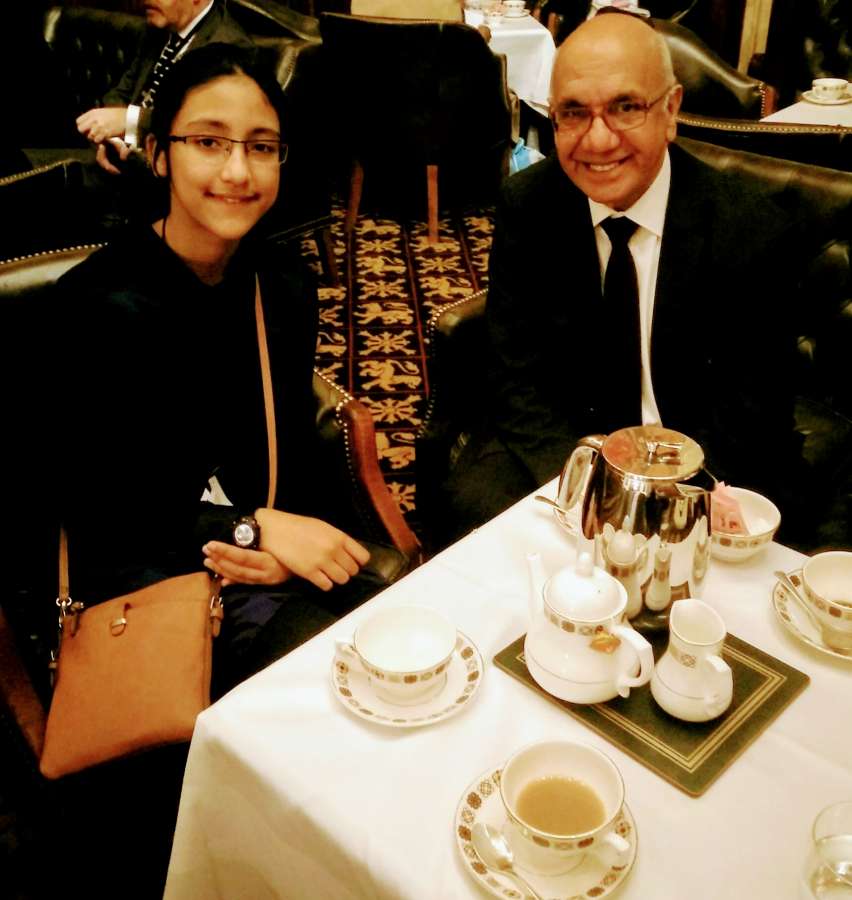 As said by Albert Einstein, "The only source of knowledge is experience"; and this experience was brimming with it. A couple of weeks back my family and I were invited to go to the Houses of Parliament by Mr Virendra Sharma, a Labour MP who I met previously at a TV interview and who I hold in high esteem. The date was set for the 19th December and soon enough it arrived. We came in the tube all the way to Portcullis House (one of the entrances to the Parliament), Central London. There, we were greeted by the Senior Parliamentary assistant who then toured us all around the place.
Needless to say, it was extremely interesting and he was incredibly knowledgeable. He showed us various rooms, all with their own historical importance, including: Westminster Hall (which is the only original part of the Westminster palace that didn't burn down in 1834. St Stephen's Chapel (a beautiful chamber lined with paintings and the very place that Charles 1st had burst in, demanding to arrest 5 of the MPs).
Now, after this, he took us down to the large room between the House of Lords and the House of Commons. It was quite the revelation to know that the Prime Minister herself was speaking in the room right next to us (although this did mean that we couldn't enter the House of Commons due to the long queue).  We did, on the other hand, get the opportunity to enter the House of Lords. While in the House of Commons, everything including the seats was green, in the House of Lords everything was red. It was quite fascinating to see how everything worked.
A couple of speakers proposed their motion while a couple opposed it. There was a lord speaker who chaired the business there, a leader of the House of Lords who had several roles including giving advice at times, and a clerk of the Parliaments who again had several jobs, which included announcing business.
After some time, we left the chamber and were led to meet Mr Sharma. We first bid goodbye to our tour guide and acquaintance and then went to a café (one which was inside the Parliament). We settled down, took off our coats, and had a cup of tea. While we did so, we also held some very interesting conversations ranging from my future prospects and possibilities to Mr Sharma's inspirational 40 years of Parliamentary work. Finally, we waved goodbye to him and our day came to an end at last.
The experience was probably one of the best that I have undergone thus far. In fact, now I look back, it was the perfect timing for our visit, as the parliament will be closing soon for refurbishment. From the whole visit, I learnt many a thing, however not only was it enlightening but also inspirational. I did pick up a lot of historical and political facts, but I was also filled with determination to be like Mr Sharma, and fight through all the hardships. And this, I will make sure to do.