Advertisement

National Youth Theatre (NYT) launches 2017 season with 50 play readings in a day of NYT commissions across the UK – from the National Space Centre in Leicester, to a furniture shop in Finsbury Park – streamed via NYT's channels as they celebrate 50 years of commissioning new writing for young people….reports Asian Lite News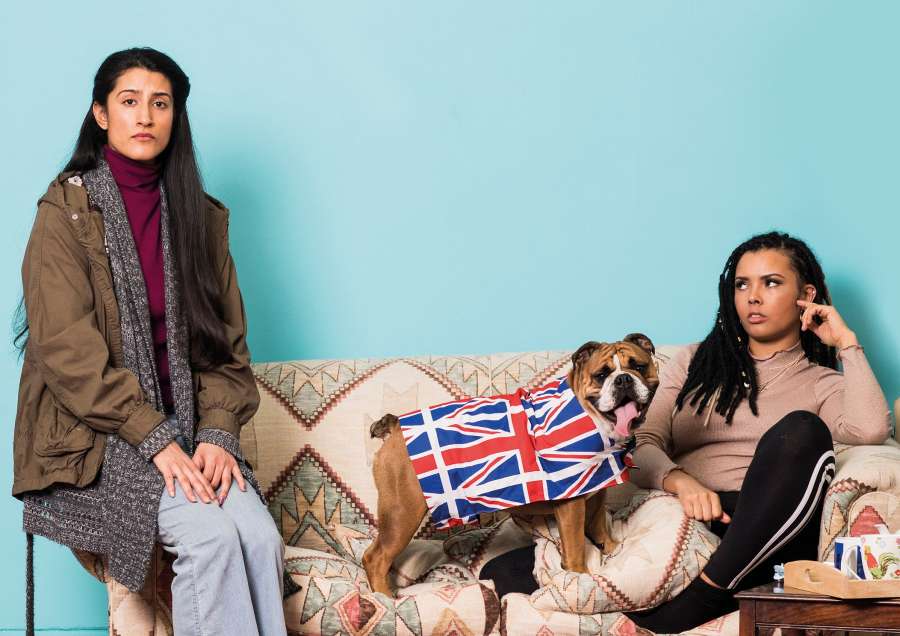 2017 programme a new season in the east end, a fifth season in the west end, a partnership with frantic assembly, and a restaging of their first ever commission at Wilton's Music Hall.
Paul Roseby, Artistic Director and Chief Executive of the National Youth Theatre of Great Britain (NYT) has announced its new season of work. 2017 marks 50 years of the organisation commissioning new work for young people and in celebration 50 play readings are taking place in weird and wonderful locations across the UK today. Some notable writers who received early commissions from NYT, such as James Graham (This House, Finding Neverland), Jack Thorne (Harry Potter and The Cursed Child) and Zawe Ashton have plays being showcased.
The '50 Plays in a Day', performed by NYT members and presented by young producers include, amongst others, James Graham's political drama Tory Boyz at the Houses of Parliament with NYT alumni Ben Aldridge (Our Girl), Al Smith's 1960s based The Astronaut Wives Club at The National Space Centre Leicester, The Host, part of the NYT 2017 season, by Nessah Muthy in Calais at a Help Refugee Warehouse and The World's Wife by Carol Ann Duffy in Cannock Chase Forest, Staffordshire where Duffy is from.
Other readings are taking place at Kenilworth Castle, Birmingham Shakespeare Memorial Library, Porthcawl Comprehensive School in Wales, Sheffield Lyceum Theatre, Wycombe Museum, Govanhill Baths in Glasgow, as well as a pub in Doncaster and a furniture shop in Finsbury Park. The full line up can be found at www.nyt.org.uk/whats-on/50plays. Selected plays will also be broadcast on Facebook Live and can be accessed via the National Youth Theatre's social media (Twitter/ Facebook) and website.
The initiative marks the launch of NYT's 2017 season which will include their first ever 'East End season' at the Yard Theatre this summer after the sell out success of their season of new writing at the Finborough Theatre last year. The East End Season will feature Olivier Award-winning Jessica Swale's Blue Stockings, the premiere of The Host, a new play commission by NYT in response to 23 June 2016 and the European refugee crisis by Nessah Muthy and the return of Mohsin Hamid's The Reluctant Fundamentalist.
In October they will take a 50-strong cast to Wilton's Music Hall to bring back Peter Terson's iconic play about football hooliganism, Zigger Zagger, 50 years after it was first commissioned by them. For autumn, following the success of four previous West End REP Seasons, the company will return to the Ambassadors Theatre for a fifth year in September with a brand new female-led adaptation of Jekyll and Hyde exploring women's roles and rights in Victorian society, by Evan Placey who wrote their 2015 hit Consensual. The second REP show, which marks an exciting new collaboration, will see NYT present Frantic Assembly's award-winning modern-day Othello under the direction of Frantic's Associate Director Simon Pittman. NYT's social inclusion course will also run at the Arcola Theatre with a new play by Sophie Ellerby.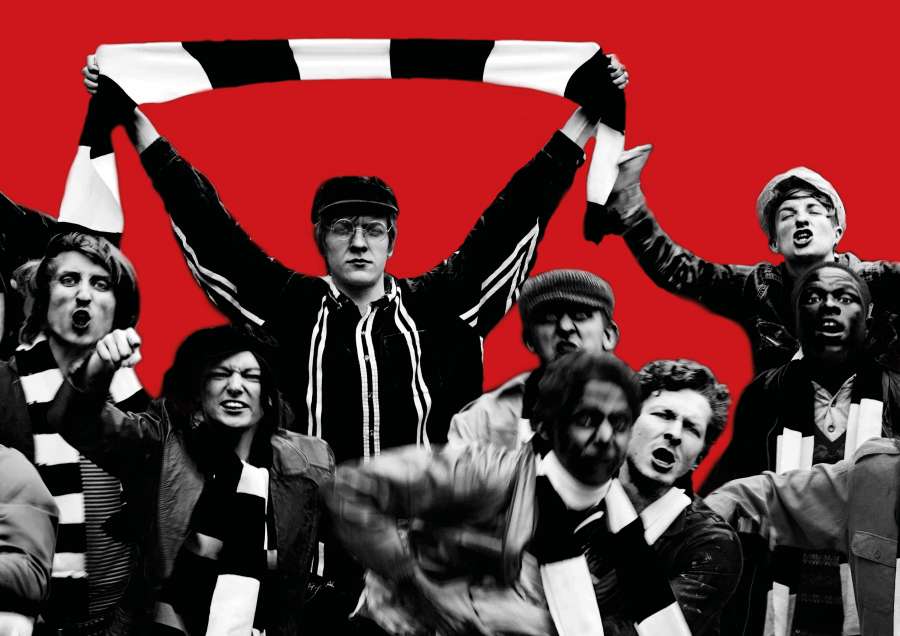 It is also announced that Barbara Broccoli will succeed Lord Waheed Alli as President of the National Youth Theatre. Broccoli is a one of the entertainment industry's most successful female producers, perhaps best known for her work on the James Bond film franchise, including Skyfall and Spectre. Stage producer credits include Chitty Chitty Bang Bang, Chariots of Fire, Once and The Kid Stays in the Picture.
Paul Roseby said: "In 2017 we celebrate our growing diverse cohort by marking 50 years of new writing and I'm delighted to see our entrepreneurial young creatives simultaneously stage 50 plays in 50 locations across the UK today from our catalogue of past commissions. I'm also a champion of the need for theatre to have greater parity with sport in education so it's timely that we bring the passion for the beautiful game and passion for theatre together once more in re-staging Zigger Zagger. With seven further  productions and work at over 100 sites nationwide, including a record 44 audition centres, NYT remains a vital and relevant contributor to our cultural landscape. We will continue to strive to do more to make sure that talented young people can access our opportunities regardless of where they're from or their background."
Barbara Broccoli said: "I'm delighted to be working with the National Youth Theatre in developing and celebrating the most talented and diverse young people that the UK has to offer."
Scott Graham, Frantic Assembly's Artistic Director said: "We are thrilled to be collaborating with this brilliant, young ensemble, engaging again with the fire, rage and beauty at the heart of this classic text. We can't wait to see this young company take hold of it and make it their own."
NYT and leading theatre publisher Nick Hern Books is delighted to announce the upcoming publication of National Youth Theatre Monologues: Speeches for Young People, a new collection of audition speeches drawn from material produced by world-leading youth arts organisation the National Youth Theatre of Great Britain. The book, edited by National Youth Theatre Associate Artist Michael Bryher and published on 6 July, contains over 75 monologues all taken from plays performed by the NYT, by writers such as Zawe Ashton, Moira Buffini, Carol Ann Duffy, Brian Friel, James Graham, Dennis Kelly, Rebecca Lenkiewicz, Gbolahan Obisesan, Evan Placey and Jack Thorne. The collection also offers tips on performing the speeches from current and former NYT members, plus advice on preparing for auditions.
SOCIAL INCLUSION AT THE ARCOLA THEATRE Arcola Theatre Three 20 – 22 July By Sophie Ellerby Directed by Anna Niland
Outside of the West End, NYT will stage Three by Sophie Ellerby (HighTide First Commissions Writer and NYT REP Company 2013), starring social inclusion participants at the Arcola Theatre as part of NYT's 'Playing Up' course, which is now in its eighth year. The course, for 19 – 24 year olds not in full time education, employment or training, creates productions and commissions new work. It has an 85% success rate of moving young people into higher education, further training or employment, with recent alumni including Seraphina Beh, who after joining NYT's 2016 REP Company was spotted for a role in East Enders, where she is currently starring as Madison Drake, Gavi Singh Chera who's currently appearing in Headlong Theatre's Pygmalion and Ria Zmitrowicz from ITV's Mr Selfridge. Ellerby's urban and domestic new drama following three sisters will be directed by NYT Associate Director Anna Niland (Pigeon English).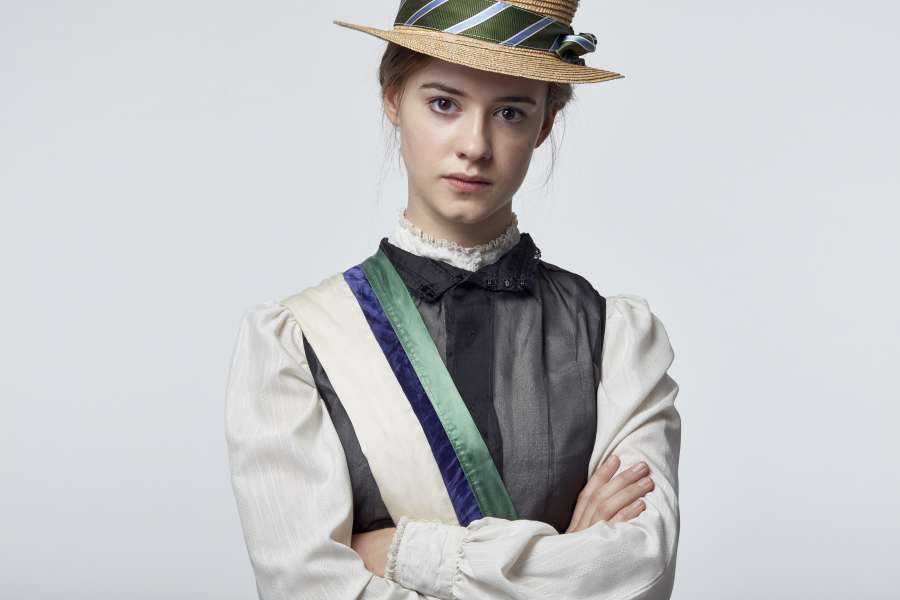 EAST END SEASON AT THE YARD THEATRE The Yard Theatre 8 – 26 August 2017 Press Nights: 9, 16, 23 August 2017
The Reluctant Fundamentalist 8 – 12 August By Mohsin Hamid Adapted by Stephanie Street Directed by Prasanna Puwanarajah
Blue Stockings 14 – 19 August by Jessica Swale Directed by Alice Knight
The Host 22 – 26 August By Nessah Muthy Directed by Zoe Lafferty
After the sell-out success of their new writing season at the Finborough Theatre in West London last year, a new venture for NYT this summer will be a season of work at East London's the Yard Theatre. The programme includes two new productions (one new play) and the return of one of the successes from the Finborough season.
The stage adaptation of Mohsin Hamid's Man Booker Prize shortlisted novel and Hollywood blockbuster film, The Reluctant Fundamentalist will return, having received its world premiere in NYT's season of new writing at the Finborough Theatre in 2016. The production looks at the ironies of prejudice and representation in a post 9/11 New York. It follows Pakistani native Changez's disenchantment with the West and his journey back to Lahore. The production was adapted for stage by Stephanie Street (Sisters) and will be directed by Prasanna Puwanarajah (Moth).
Following its world premiere at the Globe Theatre in 2013, NYT present the first play by Olivier Award winning playwright Jessica Swale (Nell Gwynn) for which she was nominated for the Evening Standards' Most Promising Playwright Award. Blue Stockings follows the battle at Girton College, Cambridge in 1896 to earn women the right to graduate. Challenging gendered views about women's moral judgement and suitability to academia the play has heavy parallels with the fight for female suffrage. The brand new production will be directed by Alice Knight, recipient of the 2014 Bryan Forbes Director Bursary Fund.
NYT has also commissioned its most recent play, The Host by Nessah Muthy (recently listed by BBC as a one-to-watch), directed by Zoe Lafferty (Queens of Syria). Commissioned in response to 23 June 2016 and the European refugee crisis, The Host is set on a South East London council estate and tells the story of Riam, a Syrian refugee as she forges new relationships with the family who have taken her in all the while battling the memories of her journey to England.
NATIONAL YOUTH THEATRE PRESENT ZIGGER ZAGGER BY PETER TERSON Wilton's Music Hall 6 – 9 September Press Night: 7 September By Peter Terson Directed by Juliet Knight
The original football hooliganism play is back.
Widely considered one of the definitive plays on football hooliganism, Zigger Zagger is to return 50 years after becoming the National Youth Theatre's first ever new writing commission. Peter Terson's widely studied play will receive a special anniversary production at Wilton's Music Hall marking half a century since its world premiere. The production is set to have cast of 50 under the direction of Juliet Knight (White Boy).
An irreverent tale of tribalism, the play follows the story of Harry Philton, a passionate fan of the local football team, who struggles between the life of sex, violence and drink football offers and a stable future.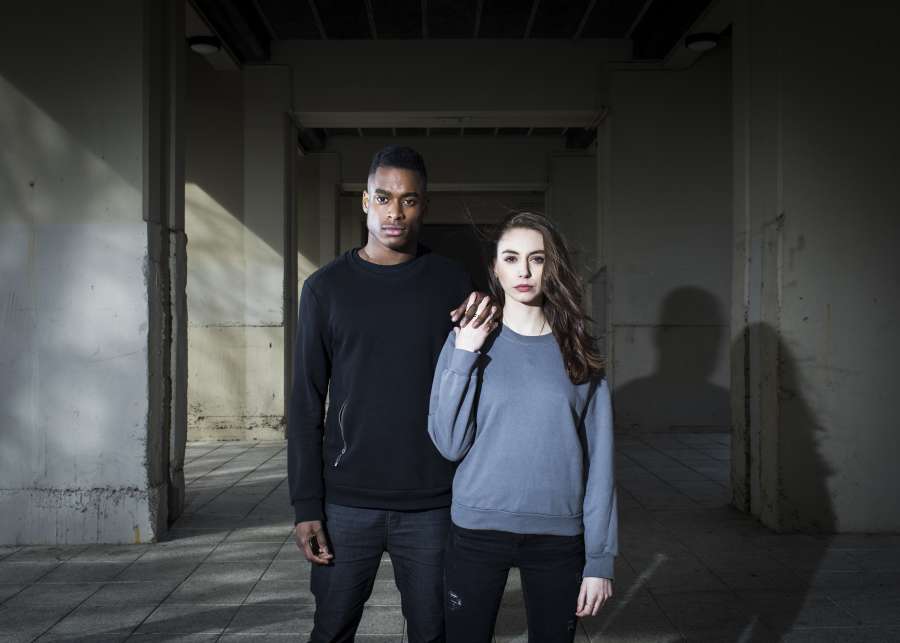 NYT'S 2017 WEST END REP SEASON
Ambassadors Theatre 26 September – 8 December Press Nights: 10 and 11 October
Jekyll and Hyde In a new version by Evan Placey Based on the novella by Robert Louis Stevenson Directed by Roy Alexander Weise NYT present Frantic Assembly's Othello By William Shakespeare Adapted by Scott Graham and Steven Hoggett for Frantic Assembly Directed by Simon Pittman
Now in its fifth consecutive year, the NYT REP is inspired by the traditional repertory theatre model and was set up by Artistic Director Paul Roseby in 2012 to provide a much needed free alternative to expensive formal training. The course is a unique free talent development initiative allowing the best young talent to work for nine months with leading institutions culminating in three months of performances in the West End. REP company alumni include Sope Dirisu (2013) who is about to play Coriolanus at the RSC, Seraphina Beh who is starring in EastEnders after being spotted in the REP and beginning filming the following week (2016), Ellise Chappell who is set to play a lead role in BBC One's series of Poldark (2015) and Lauren Lyle (2015) who is filming a major role for a new Amazon series. Mentors to REP members this year include Denise Gough (People Places Things), Paterson Joseph (Peep Show), Shane Zaza (Happy Valley) as well as the Heads of Casting at the Royal Court Theatre and National Theatre.
Everyone has another face they hide behind…
Evan Placey (Consensual for the 2015 NYT REP, Girls Like That) will adapt Robert Louis Stevenson's classic Victorian novel Jekyll and Hyde. Placey's female-led adaptation will interrogate the Victorian separate spheres domestic–public dichotomy putting women centre stage where they are completely absent in the novella. The production will explore late nineteenth century society's relationship to women's destinies, properties and bodies, against the backdrop of the tumultuous drive for women's suffrage and first wave feminism. The production will be directed by Roy Alexander Weise (JMK 2016 Winner), who most recently directed the Young Vic's acclaimed production on The Mountaintop.
This is a mating ground. A dog-eat-dog kind of place.  And it's about to kick off…
In brand new collaboration for 2017, NYT are working in partnership with Frantic Assembly to present their award-winning adaptation of Othello. Their electrifying take on Shakespeare's thriller is set in 21st century Britain and is celebrated for its physical and collaborative theatre, bringing the sex, violence and jealousy of the tragedy into the modern day. The production will be directed by Simon Pittman (Associate Director, Frantic Assembly).
Alongside NYT's annual theatre courses engaging 1500 young people from all over the UK, this year the charity is also offering young people not in education or employment free film workshops in Birmingham, Bristol, Manchester and Nottingham through new initiative Shortflix. Shortflix is led by Creative England in partnership with NYT and Sky Arts with support from Creative Skillset's Film Skills Fund and seeks to give young people from backgrounds underrepresented in the industry a voice.