Advertisement

Little Big Ego cooks up a tasty treat for  the UK Asian TV audience with their second cookery  show, 'Kohinoor's Taste of Asia' airing  on Sony SAB TV for the next 12 weeks….reports Asian Lite News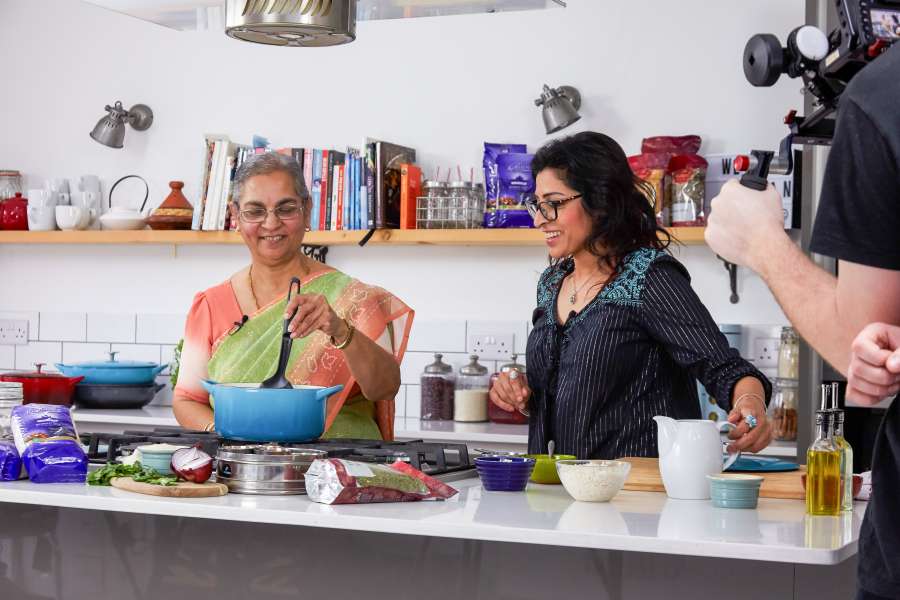 MSM Asia Ltd, a wholly owned indirect subsidiary of Sony Pictures Networks commissioned, independent production company Little Big Ego, to develop and produce the new show for Sony SAB TV hosted by cook, and author manju malhi.
Little Big Ego, an independent boutique production company, based in West London, were approached to produce & develop the concept form an original idea from Sony Executives. "our role in Taste Of Asia was a little more complex than our other projects."  explains Monir Ali, producer and director of the of the show. " As this was a Advertiser Funded  Programme, we had to find creative ways to run the product placements.  The common way on Asian TV was to have the branded products, sitting on the counter while the chef cooks. We wanted to move away from this style and bring Asian TV cookery shows, into the 21st Century.  The premise of the show was a culinary journey of taste around key regions of South East Asia, from Indian states, Bangladesh, Pakistan and Sri Lanka, featuring weekly guests with cooking dilemmas."
Over the 12 weeks guests include musicians, housewives, models, entrepreneurs and even a reality tv star.
Monir Ali, a food photographer established Little Big Ego,  four years ago, to handle the increasing demand in production work, fuelled by advertising clients, video sharing sites, and demand from ethnic TV channels to provide local UK based content.
"We wanted a fresh approach for the show, and to engage the viewers as well as explore Manju Malhis  vast experience in cooking and share those skills with viewers in a practical way."
Shalin Patel – VP-Europe Business Head for Sony Pictures Networks added, " Little Big Ego, who with their expertise, creativity  and professionalism have worked hard to deliver this amazing project, which breaks the boundaries of Asian TV, which we hope our viewers enjoy, as this is  the first of many shows to come from UK Asian producers like Little Big Ego"
Taste of Asia  started Sunday in February  and runs for 12 Weeks, every Sunday at 11:00 on Sony SAB TV.