Advertisement

NHS trusts across the country were struggling with fund squeeze and irrational policies…reports Asian Lite News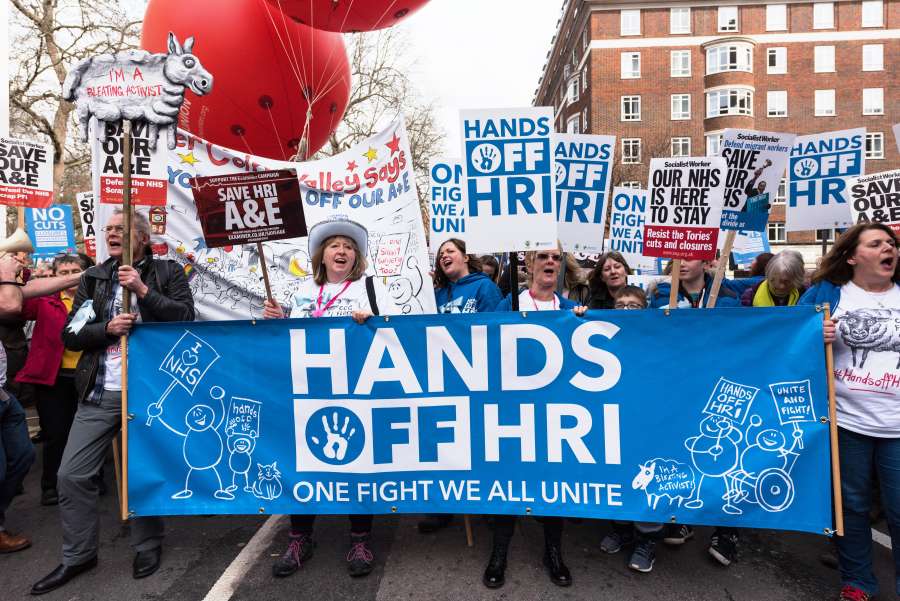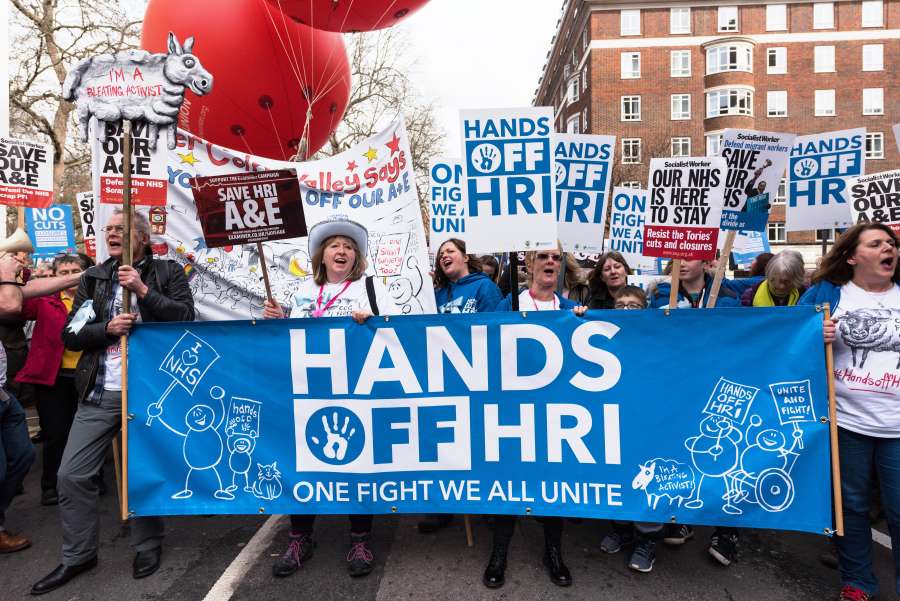 Mr Patrick Carter, an adviser of Health Secretary Jeremy Hunt, warned that the NHS is facing "a very, very difficult" time operationally and financially until 2020.
The warning came when the annual report disclosed the public service marked its worst ever performance on A&E, cancer and other waiting times.
Meanwhile, in an interview with BBC, Mr Hunt has conceded the NHS in England is facing "completely unacceptable" problems.
He said there was "no excuse" for some of the difficulties highlighted during the BBC's NHS week and the government had a plan to help hospitals cope.
A series of reports have revealed lengthening waits in A&E and patients being left for hours on trolleys.The four National Health Services in 2015-16 employed around 1.6 million people with a combined budget of £136.7 billion.
Carter said that an England-wide ban on what he called a "colossal" number of non-urgent operations, such as hip replacements, in December and January, designed to help avoid an NHS winter crisis, had been wrong, had forced surgeons to "remain idle" and had handed to private health firms £1bn that cash-strapped hospitals needed to stabilise their perilous finances.
Carter said the NHS "is going to face a very, very difficult three years" between now and 2020. It is unlikely, on current prospects, to get any extra money, despite growing concern that it risks falling over unless it receives an emergency cash injection.
"Last year we spent £120bn on the NHS. That's the equivalent of the whole of VAT collected in England. Now the Treasury takes a view that if they gave us another million or two we'd just swallow it up, as we have in the past, and we would not actually materially make a difference and we would stand there saying 'more money, more money, more money'."
Mr Hunt said the key was to treat more people "at home and in the community" to ease the burden on hard-pressed hospitals.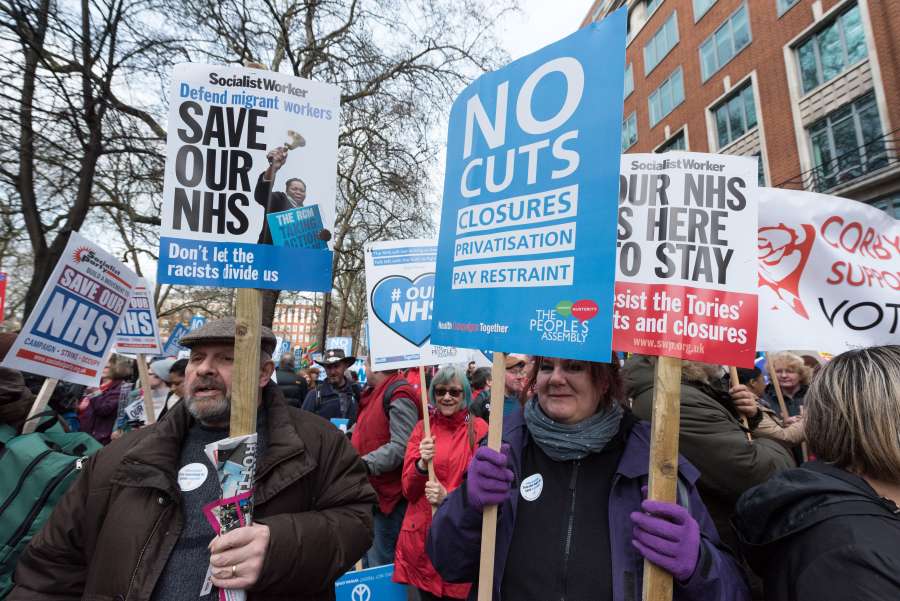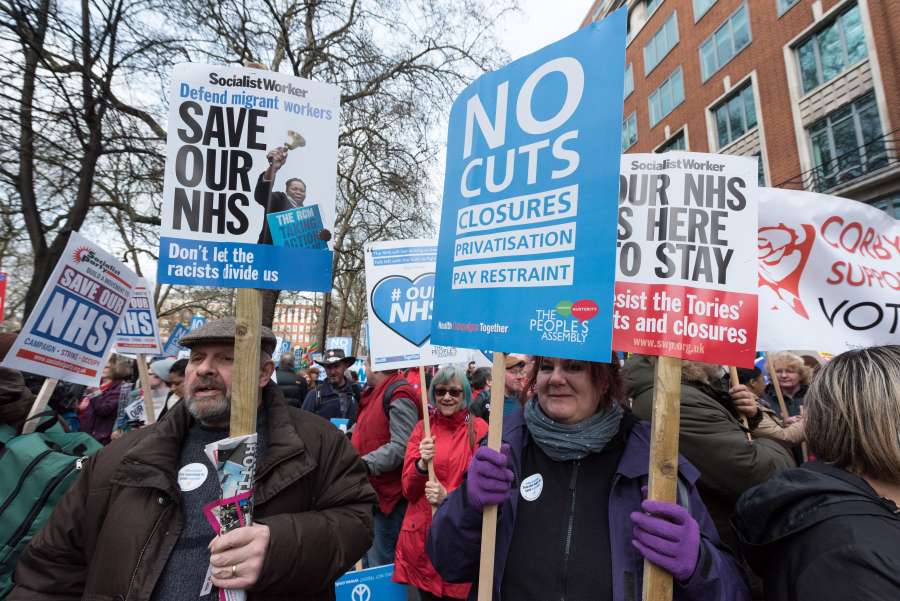 He said there was already a "big transformation programme" under way, but conceded it would take time.
Mr Hunt was speaking at the end of a week in which the BBC has revealed:The numbers waiting longer than they should for routine operations has risen by 163% in four years;  Nine in 10 hospitals have had unsafe numbers of patients on their wards this winter: Record numbers of patients have waited more than four hours for A&E care.
He said there were "no excuses" for some of the stories that have emerged this week, including the case of Iris Sibley, who has been left stranded in Bristol Royal Infirmary for more than six months because a nursing home place could not be found for her.
"It is terrible for Mrs Sibley but it is also very bad for the NHS," Mr Hunt said.
He went on to say it was "completely unacceptable" – the third time he used the phrase when pressed by the BBC about some of the problems that have come to light.
Mr Hunt said: "We are trying very hard to sort out these problems."
But he admitted progress had been "disappointingly slow" in some areas, including integrating the NHS with council-run care services, such as care homes and home help.
However, he added: "Where I disagree with some of your coverage is the idea this is a problem unique to the NHS."
He claimed all health systems were "grappling" with similar problems because of the ageing population. "There's no silver bullet," he added.
He also took issue with suggestions that it was all about money, pointing out France and Germany, who both spend more than the UK on health, did not do as well as the NHS on 14 out of 35 measures.
He said France had struggled this winter with flu, while some German cities had been forced to close their A&Es on "certain nights".
Mr Hunt said in England extra money was being put in – nearly £4bn this year, which he pointed out was the equivalent to the whole budget of the fire service.
Mr Hunt also said there were "positive" things happening in the health service as well as negative, highlighting improvements in cancer survival and the investment being made in general practice.
Labour Shadow Health Secretary Jon Ashworth said: "A few weeks ago the prime minister was glibly dismissing concerns as amounting to nothing more than a 'small number of incidents'.
"I'm pleased the secretary of state is waking up to the scale of the crisis."
He urged the government to make more money available to put the NHS and social care on a "sustainable footing".