Advertisement

A charity forum of Indian professionals in Manchester launches a campaign to help refugees and desperate families who are relying food banks for survival….writes Article by Pranab Bhadra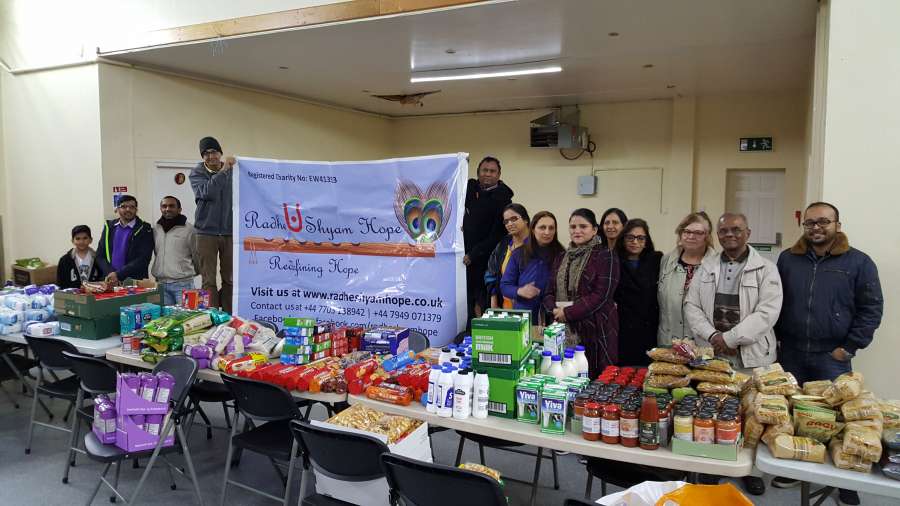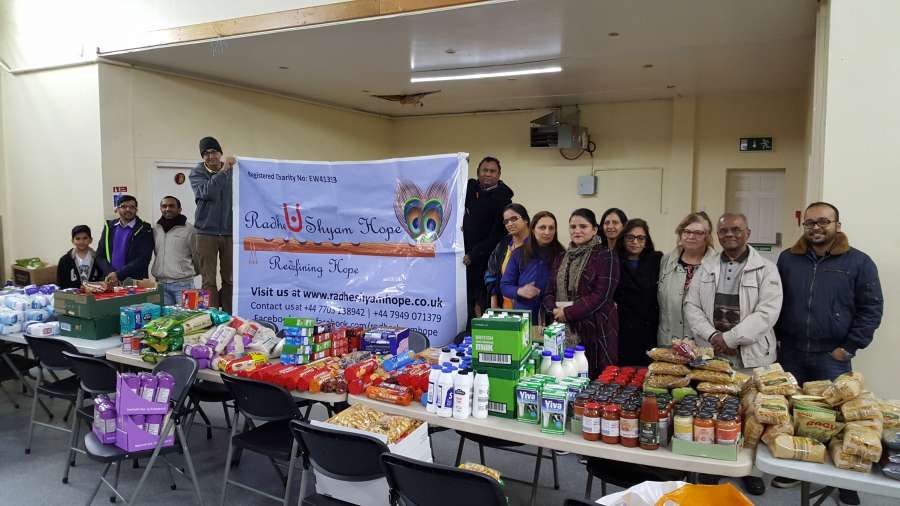 RadheShyam Hope, a relatively new charity based in Manchester, donated food parcels to refuge centres across Manchester and Stockport. The campaign helped more than 40 families in need. The Charity members have gone to great lengths in the past to achieve its mission goals by caring for others and made a difference to people in the UK, France and in India. The RadheShyam Hope members take pride in its motto – "Nobody sleeps hungry tonight".
RadheShyam Hope was created by a couple living in Manchester who were inspired by Priest Acharya Shyam Sunder Sharma at Gita Bhavan Hindu Temple Manchester. The charity derives its name from the Hindu God – Krishna, only He who can give Hope to us all. The charity and its family of members believe in the principles of Karma – our good deeds are the only true possessions in our lifetime, the rest is transient or futile. Hindu scriptures mention – Daanam Paramam Dharmam, helping someone selflessly is one of the highest forms of our duty.
Since its conception in 2016, the charity has gathered steady momentum and currently has a threefold vision: Providing food, clothing and other basic necessities for people in need; providing education; and keeping the light of faith in God alive. Currently the charity members are volunteers from different parts of the world living in the UK. The charity is also very grateful to the Gita Bhavan Hindu Temple, Manchester, to one of its trustees – Mr Raj Kaushal and Priests Pandit Ranganath Shastri and Acharya Shyam Sunder Sharma for supporting and guiding them.
RadheShyam Hope volunteers also take part in local events held at the temple. It is hoped that by sharing their views and goals with the greater community more people will realise that by working together we can make a big difference to the needy and the poor.
RadheShyam Hope members take immense pleasure and pride in helping others. They see all human beings as one and donate irrespective of age, gender or religion. RadheShyam Hope welcomes more volunteers to join its cause. For more details on the charity please visit www.RadheShyamHope.co.uk