Advertisement

An evening of powerful and moving dance and music on 8th April 2017 at 7pm at Kala Sangam, Bradford . The national tour of the Odissi Ensemble premières at the Ganges Theatre, Kala Sangam, Bradford….reports Asian Lite News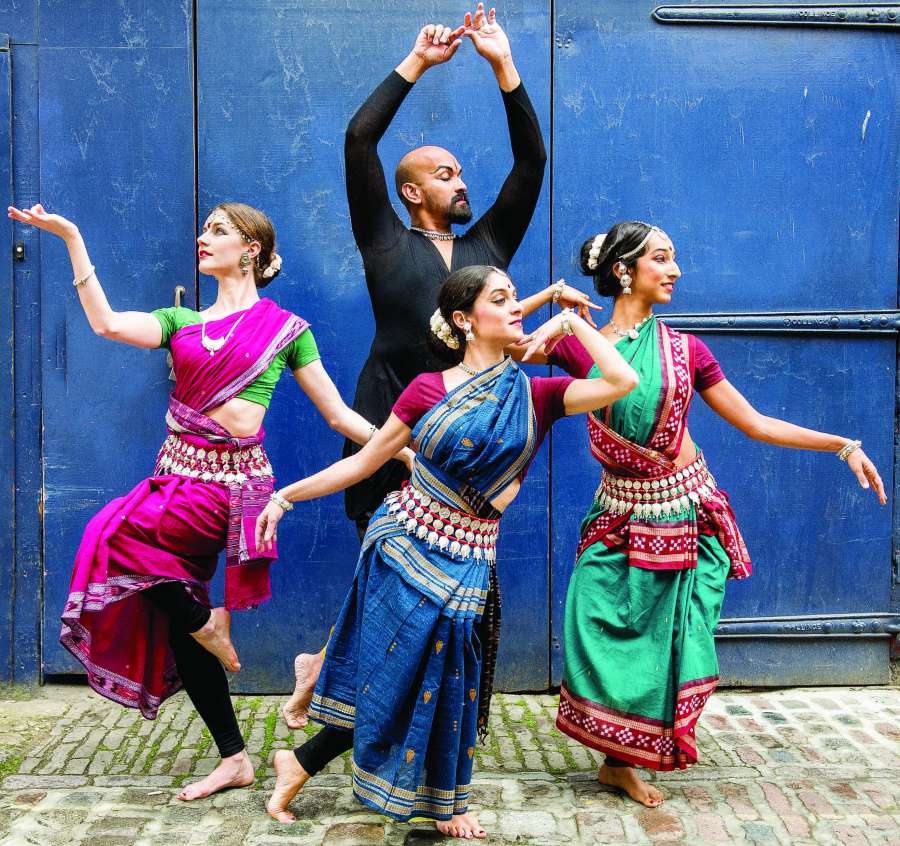 Gods and Mortals, promoted by Luton-based Kadam Pulse, is an exciting new project with four dancers from very different backgrounds – Italy, Malaysia and the UK– brought together by their love of odissi.
Italian dancer Elena Catalano worked in drama, artistic gymnastics, Italian folk dancing and African and Middle Eastern dance before she found her home with odissi. Katie Ryan began her odissi training as a child in Bedford and has pursued her learning of the form in the UK and India. Kali Chandrasegaram trained in Malaysia before coming to the UK and also has experience of other styles and forms. Maryam Shakiba is UK-born of Iranian heritage, who ran into odissi classes on her travels through India.
British-based musicians Ranjana Ghatak (vocals), Gurdain Rayatt (percussion), May Robertson (violin) and Parvati Rajamani (spoken rhythms), will join the dancers for the first time, creating together with the freshness and spontaneity that only live music can provide. Ranjana draws upon a background of Hindustani music and a wide range of musical influences to feed into her creative work, with projects ranging from beatboxing to jazz. Gurdain is much in demand for his rhythmic skills accompanying top UK and visiting artists on a regular basis.
Gods and Mortals celebrates the richness of rituals and narratives from the Indian subcontinent's treasury of mythology. The dances enact brave and glorious deeds of the Protector slaying demons to restore peace and harmony; they evoke the tender love of Radha and Krishna; and portray the Goddess both in her awesome and her gentle aspect. The power, centred-ness and laser-like focus of the artists reaches deep within.
Odissi is a classical dance born in the temples of eastern India and found represented in carvings on the walls of caves and temples. Usually presented as a solo form, this sensuous dance of devotion, divine and human, will be presented in pieces created by the dancers for the group as well as solo items, with the thrill of live musical accompaniment. The specially-arranged choreography of the Ensemble's presentation keeps the classical forms updated for the twenty-first century.
Renowned for its sculpturesque form and sensuous grace, odissi entrances with its crystalline geometry and powerful narratives. The stories of the gods are metaphors for human experiences with their everyday struggles and occasional triumphs.