Advertisement

Richa Grover attends Dr Seema Anand's Story Telling event held in London as part of Indo-British Year of Culture….A special for Asian Lite News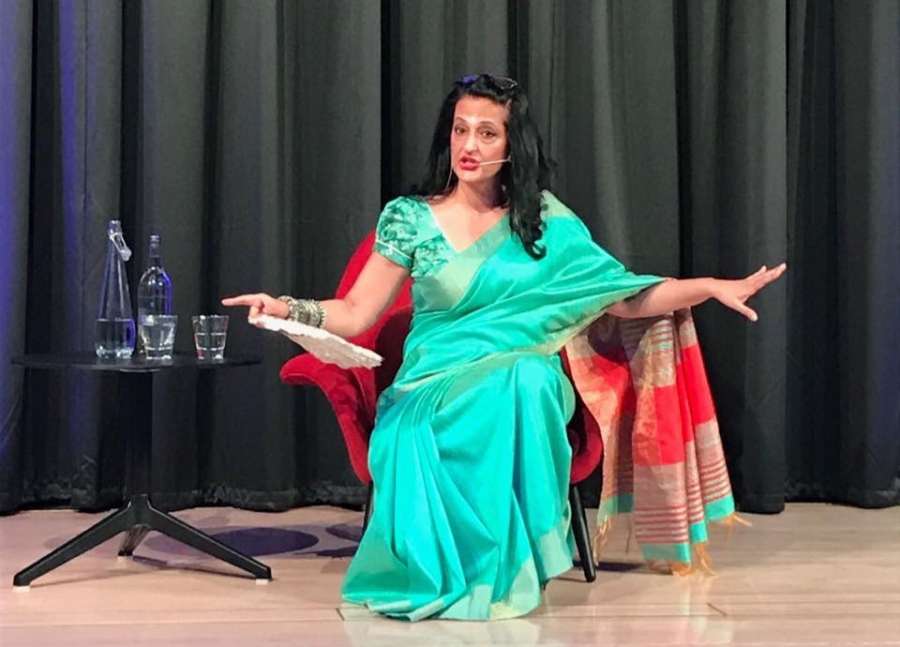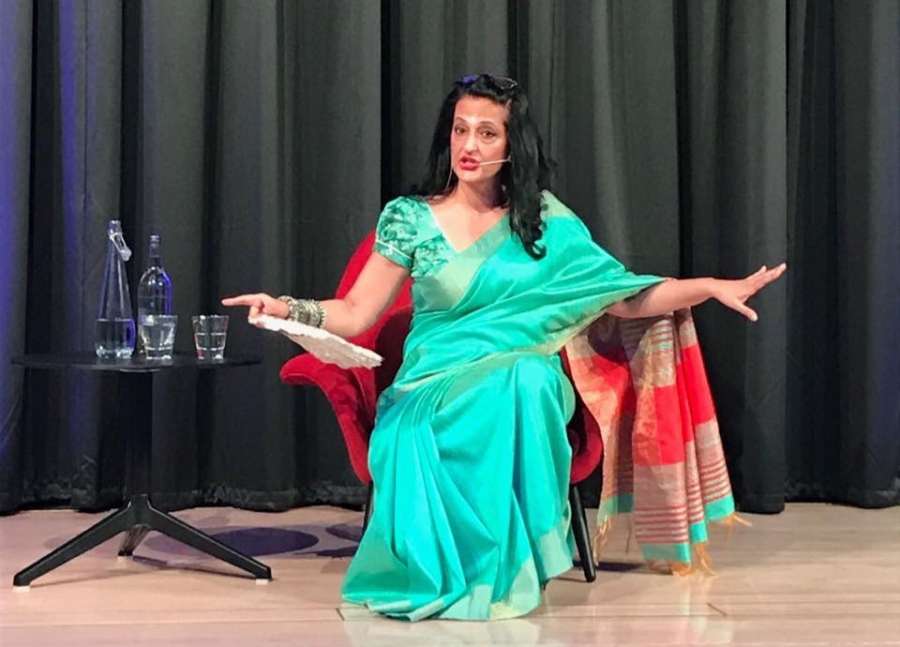 British Library launched their Indo-British Year of Culture with an event by veteran story teller Dr Seema Anand who regaled the audience with myths, folk lore and stories from India. Dr Anand is an internationally renowned and much feted storyteller with a very distinctive style – her words, her exquisite traditional saris, her striking, beautifully crafted silver jewellery is all part of that performance.
She can draw her audiences into story world like no one else. And for this very special occasion she chose to bring to the discerning audiences an irresistible combination of tales – a sprinkling of Emperor Akbar's Humza Nama, a dash of Ismat Chughtai's acerbic wit and a little dollop of Kushwant Singh's non PC humour.
The Humza Nama she shared is one of the most important books of India's literary heritage and also in our history. They say emperor Akbar used this book to change the face of the India. A couple of instances – When Akbar came to the throne at the age of 13 this was the first book he commissioned. The adventures of Amir Humza were his favourite stories. He was illiterate so it was done as picture book with about 1500 large 2 foot paintings to depict each tale.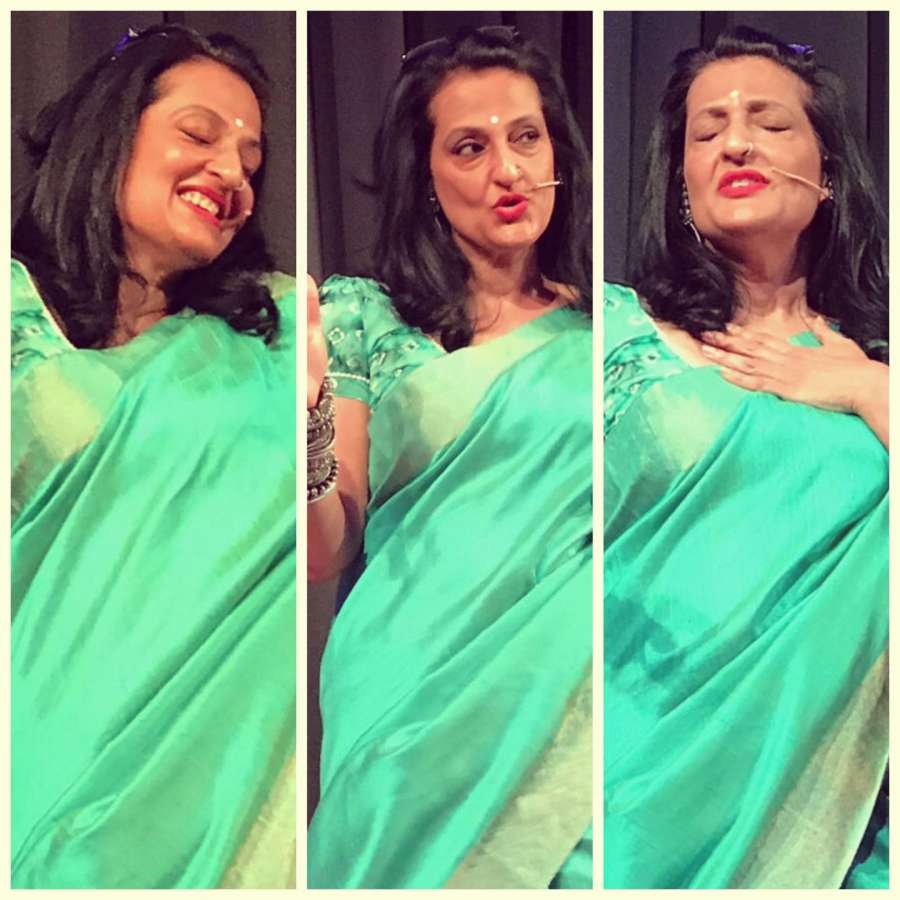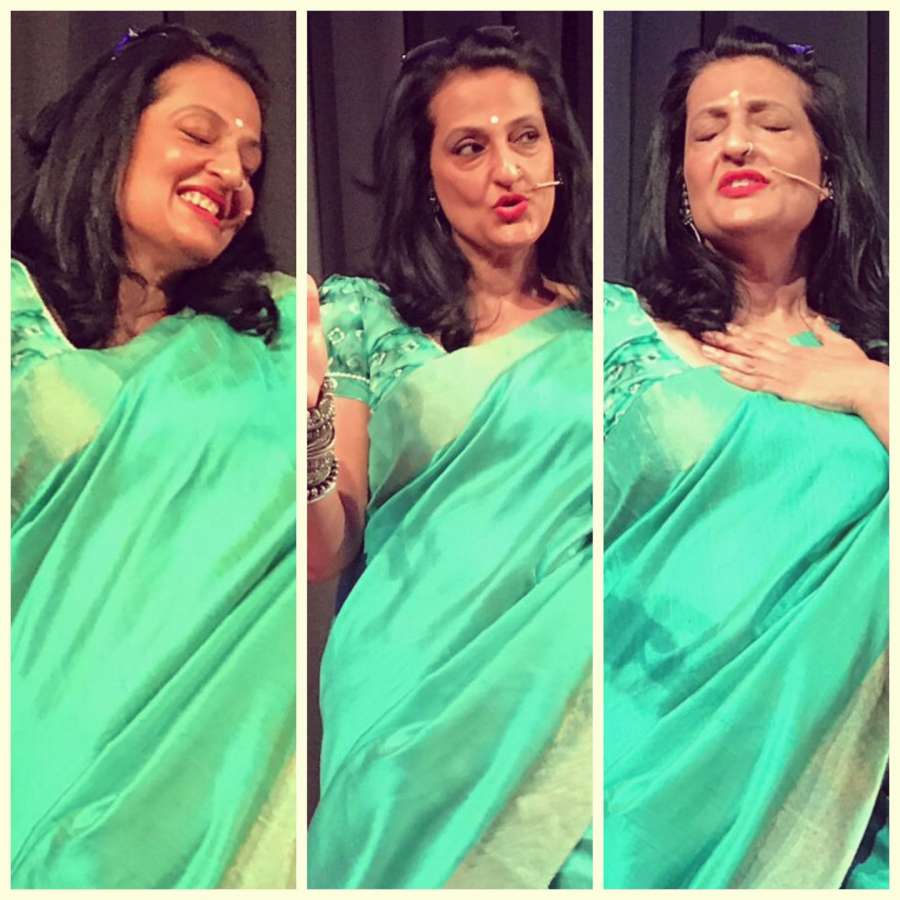 To begin with he decided he wanted the paintings done in Persian miniature style so he brought dozens of artists from Persia, set up fully equipped ateliers all around the country and proclaimed that any Indian artists who wanted to learn this new style of painting would be given royal patronage, materials and money. It was a very attractive offer and within a couple of years he had changed the painting style of India from the existing Jain and Buddhist art forms to miniature styles.
He next used the book to change the language of the country to Persian. This being his favourite story Akbar would get a story teller to court to recite it to him every evening – he even took his storyteller with him when he travelled into battle, for the evenings relaxation. Very soon the entertainers realised that to get royal patronage they would need to learn Persian. And from there the common man learnt the language too, if he wanted to listen to a story commissioned by the emperor he would have to learn Persian too.
The Humza Nama is epic tale of 365 fantastical stories of princes and princess, of djinns and sorcerers, of monsters and fairies. It contains some the most beautiful Persian and Urdu poetry of its time and most importantly it is also a historical commentary on the times. It tells about social norms and how battles were fought in those times, about local mythology and religious and cultural traditions of India. The story follows the hero Amir Humza as he travels through mythical lands fighting demons and monsters and rescuing beautiful princesses and fairies. There are lots of sorcerers who are trying to outdo each other to gain the power but since they are all equally powerful they cannot destroy each other, narrated Seema. So one of them always ends up disguising himself as a woman to seduce the other one to death – and that's where the laughs came in…..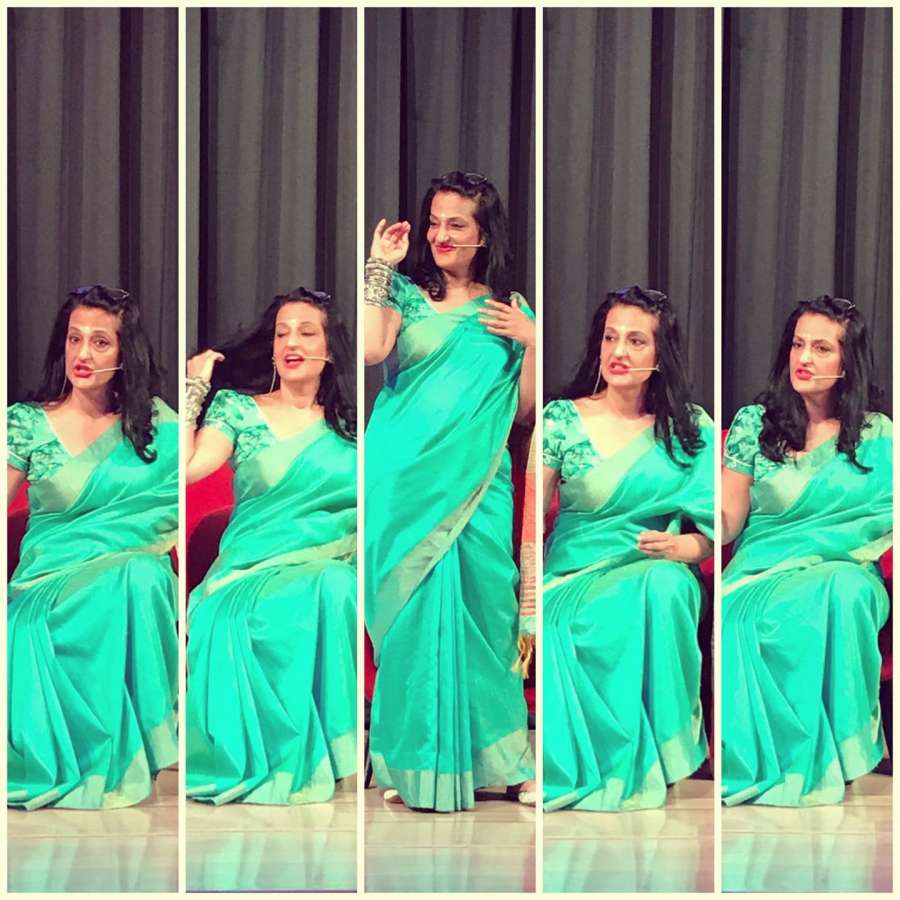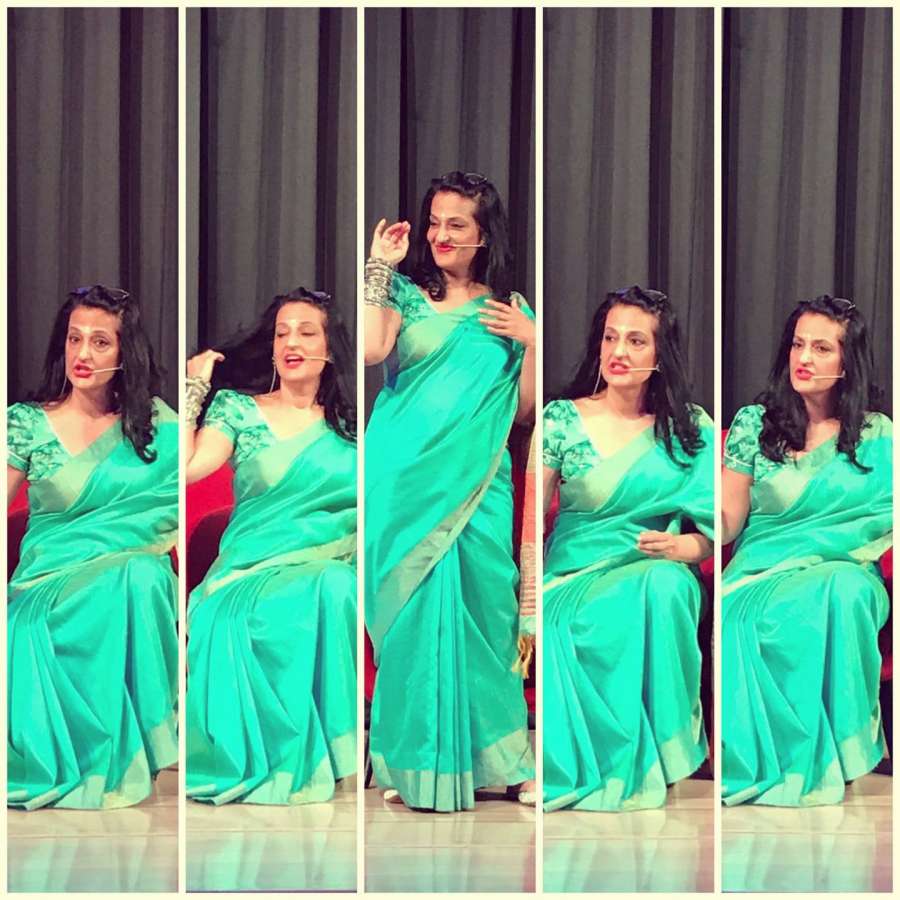 Seema went on to tell the story of Ismat Chughtai who is the rebel writer of 1950s India. Her stories unashamedly exposed the reality of sexual dysfunctionality of traditional Muslim households in India during that time. The story shared at the event called 'Laajo' was a story about a sexy young housemaid and her relationship with her employer Mirza. Mirza finds Laajo so irresistible that inspite of her rather questionable morals, he decides to marry her. But once they are married that was charming about having Laajo as a mistress becomes unacceptable in Laajo the wife which leads to a series of adventures and misadventures which was so engagingly narrated..
Kushwant Singh's Kusum was the next story in line. Anand retold the story that goes that Kusum was the most unattractive, uninspiring, unexciting girl in the town. She was interested in men, in fashion, in make up, in going out, in anything – till…and the storyline and narrating technique totally gripped the audiences.
From epic legends to folklore, Asian stories are subtly soaked in lust and desire. Seema Anand drew back the curtains of this hidden world in a lyrical evening of stories of love, tales of entanglements and narratives of passion for adults only.
"'The very first story from India to come out to the West was the kama sutra. Pre East India company sailors who made the very long and difficult voyage to India brought back wild and unbelievable tales of sexual practises – unthought of in this deeply Christian community. The very first translation of the Kama Sutra into English was done by an Englishman called Richard Burton in the 1700s. And the very first Kama Sutra society was formed right here in the UK – not because it sought to educate people about the book but as a legal loophole for publishing 'erotic' literature.
Therefore globally the Kama Sutra has been misrepresented, misunderstood and vilified as erotica. But Indian literature over the centuries has been heavily influenced by its writings. The literary heritage of the India is layered with romance and seduction and the beauty of physical love. It is an inseparable part of our stories and it is time to celebrate and explore the ideas of Love, Lust and Liabilities.'
Seema is a London based mythologist and storyteller specialising in women's narratives and her work is associated with the UNESCO project for Endangered Oral Traditions. Seema is an acknowledged expert on the ancient erotic literatures and her seminal work on the Kama Sutra is ground breaking as it looks at the place of sensuality, desire and love in society and the right of both men and women to feel sexual desire equally. But most importantly she is a storyteller – and she tells tales to enchant, mesmerise and enlighten. The gathering of people was whisked away to faraway lands by Anand's stories and were introduced to a world of fantasy and wonder that exists only in our imaginations.