Advertisement

Revenge is a dish best served cold. Especially for breakfast. The nation was shocked when former cabinet colleague turned foe George Osborne described Prime Minister Theresa May as "a dead woman walking"….reports Asian Lite News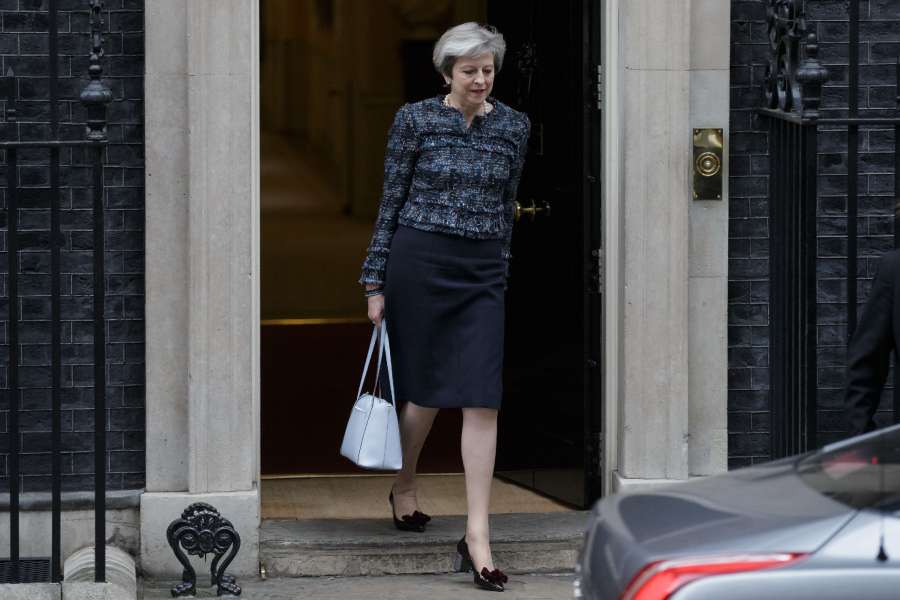 "She will have to be replaced as Prime Minister," Osborne told Andrew Marr of BBC. "Theresa May is a dead woman walking – it's just how long she can remain on death row."
"I think we will know very shortly – in other words we could easily get to the middle of next week and it all collapses for her. Or if it doesn't, and I agree that a lot of Tory MPs don't want a leadership campaign now, it will be delayed."
He added "but be in no doubt" there would be a change. "You've got the Prime Minister who's supposed to have won the election in hiding."
Osborne said May"can't just blame the advisers" who urged her to go for a snap election and who oversaw a "disastrous" manifesto.
"You see what's left of 'the May-ites' blaming Lynton Crosby. I worked with Lynton Crosby during the 2015 election, a very successful campaign, with Lynton Crosby and Mark Textor  they are professionals," he said.
"The idea that they are responsible for Mrs May's failure to communicate or the disaster of the manifesto strikes me as trying to blame other people for your own mistakes.
May's former co-chiefs of staff, Nick Timothy and Fiona Hill quit their posts after the poll debacle..
"In the end the only person who decides to have a General Election is the Prime Minster. The only person who decides what's in the manifesto, is the Prime Minister".
Osborne also revealed what May had said to him when she fired him last year after she became Prime Minister: "She said I needed to get to know my party better."
Osborne said that a deal with Ulster's Democratic Unionist Party (DUP) would force May to abandon a hard Brexit because it wanted to maintain economic ties with Ireland.
Osborne said: "That claim she can do 'no deal' is blown apart".
He attacked the "permanent leadership campaign" of Boris Johnson, but said Tory MPs wanted a new leader.
Meanwhile, Defence Secretary Michael Fallon at the same show revealed that he had told the PM that she had to now open up her style of government beyond a narrow circle of advisors.
"I and other colleagues have made that clear to her. A minority government will require a collective approach," he said, adding that the Tory backbench 1922 Committee and all Tory MPs had to be consulted on the way forward.
Lord Heseltine, who was sacked by May from his job as an adviser to ministers, also told the Marr Show that a hard Brexit was the biggest issue.
"Brexit is the cancer gnawing at the heart of the Conservative party. There's a lot of talk of changing leader, it may well come to that. But it's not about just changing the leader, it's about changing the policy."
Former Education Secretary Nicky Morgan told ITV's Peston on Sunday that there was no way May could be allowed to stay on.
"It's fairly clear that Theresa May cannot lead us into another general election. If we are going to have another leadership election in the Conservative party, what we cannot do is have another 'coronation," she said.