Advertisement

Terrorists cannot function on empty stomachs and terrorist groups cannot build their empire on dreams. Money is which fuels jihad. So if terrorist groups continue to grow and flourish in Pakistan, it means they have enough cash to fuel their Jihadi empires. Pakistan's failure to block terror funding is spoiling the international community's efforts to annihilate global terrorism….writes Dr Sakariya Kareem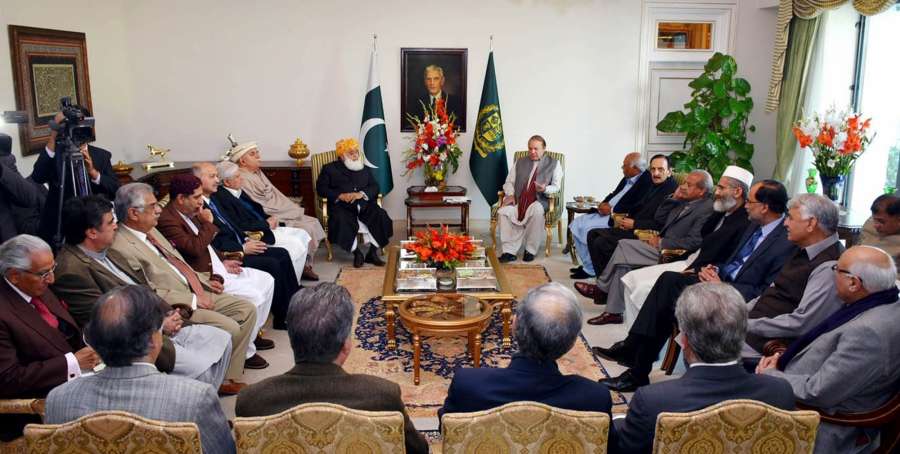 For all the drone attacks and military operations over the years, Pakistan has remained an epicentre of terror. Two reasons can be attributed to this failure of the international community. One is that Pakistan has been successful in hoodwinking or blackmailing most of the countries under some pretext or the other. Second is that not much attention has been paid to the funds raised by terrorist groups operating with the blessings of the state.
Since most of the military means have failed to deter Pakistan from continuing to sponsor terrorist groups, it is time to turn to the funding channels of terrorist groups and lean on Pakistan to shut this pipeline of terror.
It is not difficult to deduce that terrorist groups could be keeping their slush funds in three modes—in hard currency with them, in banks and in hawala channels
One thing is clear: terrorists cannot function on empty stomachs and terrorist groups cannot build their empire on dreams. Money is which fuels jihad. So if terrorist groups continue to grow and flourish in Pakistan, it means they have enough cash to fuel their jihadi empires. It is obvious that they cannot be stashing away their money in some secret tax-free havens but within Pakistan, in forms which can be easily accessed.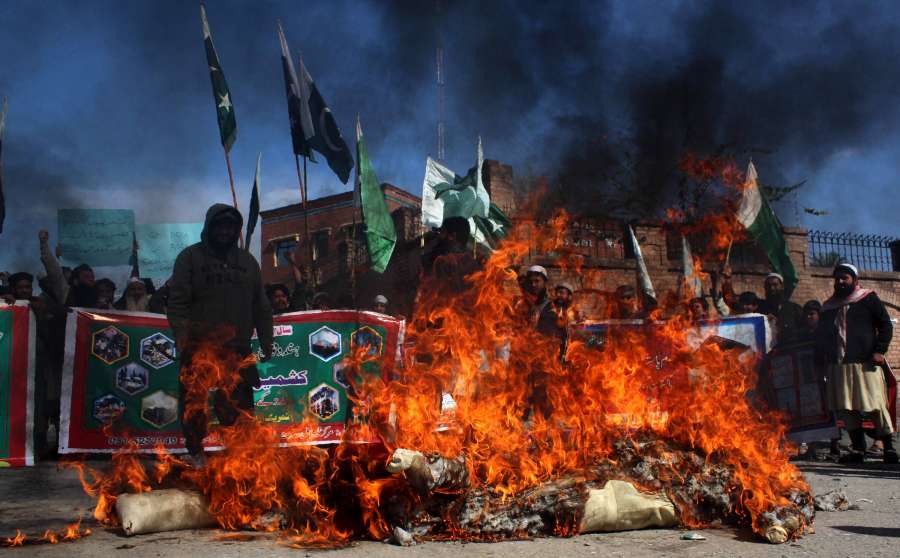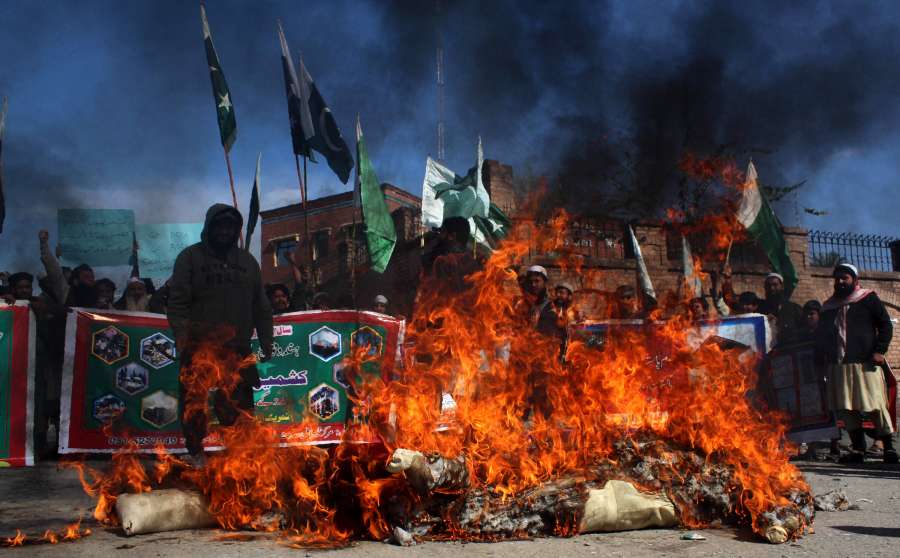 It is not difficult to deduce that terrorist groups could be keeping their slush funds in three modes—in hard currency with them, in banks and in hawala channels. The currency bags stashed away in some secret chamber in their fortified compounds could be difficult to detect and seize but not the banks and the hawala channels. In fact, Pakistan, fearing censure at the international level, has been seizing a few thousand bank accounts operated by terrorist groups. But this is also, like other tricks, a deception.
The seizure simply means Pakistan knows where all the terrorist groups stash their ill-gotten money. If it did not want to block these accounts for intelligence purposes, it could have easily tracked these slush funds to detect any large withdrawals or deposits. This could have alerted them about impending operations or source of deposits. Now it is another question whether the funds were deposited by entities that are cut-outs of the state or large sums withdrawn to put into action a terrorist plan conceived by the state itself. Take for instance, the Mumbai attack of 2008. Large sums were moved through legitimate channels to fund the purchase of dinghies, motorboats and various other paraphernalia which was used in the attack that killed over 160 persons and shook the world.
 In fact, in the past 15 years, the Pakistan government had seized only 69 accounts maintained by LeT and its front, Falah-i-Insaniyat Foundation
Was the Pakistan government aware of the funds transfer? Yes, it did. At least one part of the state, Pakistan Army, was not only aware of the impending attack but was involved in planning and executing the attack as well. Although the army continues to deny its hand in the attack, such denials lost whatever legitimacy they evoked after the Abbottabad fiasco in which Osama bin Laden was suddenly found and killed. Not only the army, but it is fair to assume that at least part of the civilian establishment was not oblivious to the uncharacteristically large movement of cash through legitimate banking as well as hawala channels.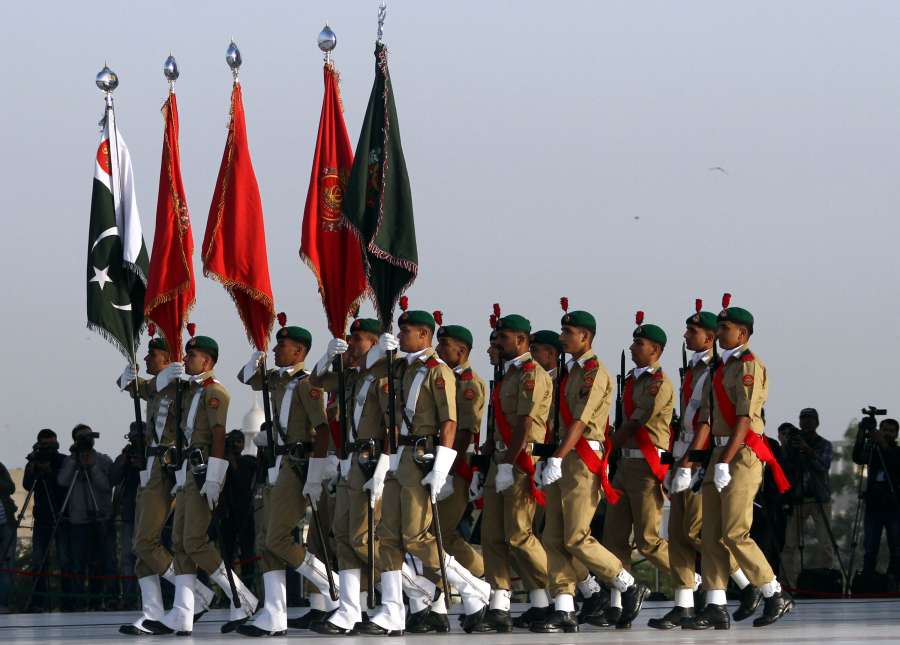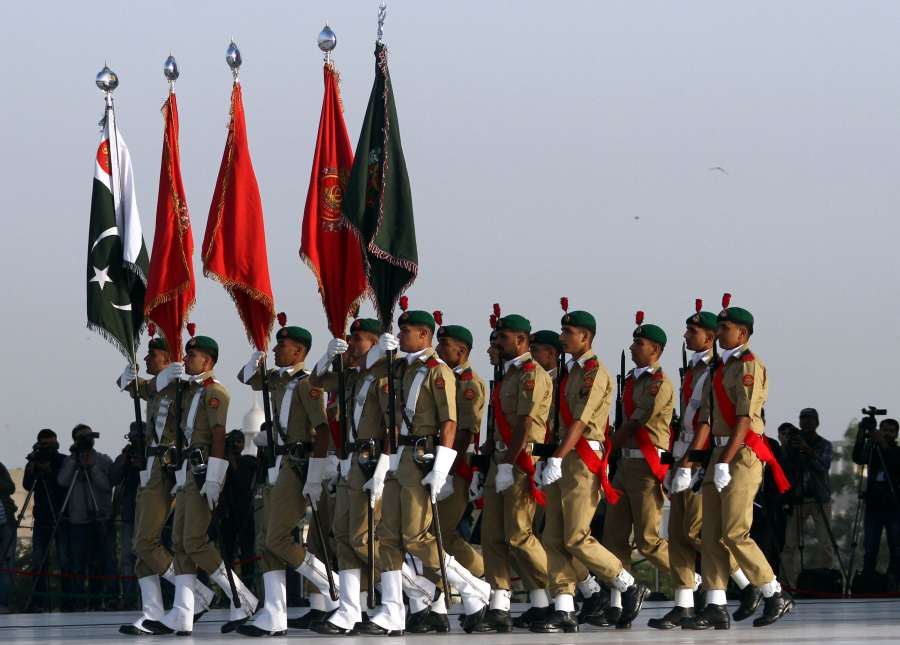 Let us debunk the myth that the hawala channels are a secret source of moving funds; they are not, they are merely illegitimate but are known to intelligence and security agencies. It was therefore not surprising that when the government of Pakistan finally decided to crackdown on Lashkar-e-Tayyeba (LeT), the first thing the terrorist group did was to clean up their bank accounts; obviously they were informed beforehand. The authorities could seize some loose change from these accounts. In fact, in the past 15 years, the Pakistan government had seized only 69 accounts maintained by LeT and its front, Falah-i-Insaniyat Foundation.
According to well-known Pakistani expert, Muhammad Amir Rana, there are no proper estimate of the militant economy in Pakistan. "Yet, there is strong evidence to suggest that the funds collected by radicals, through public donations, significantly contribute to their resources." In an article in Dawn recently, Rana criticises the government of not being serious about blocking terrorists funding. "For now, " he wrote, "it is convinced that rolling out a few advertisements on state television would be enough to sensitise the masses on the issue. It is not."
Rana, in his many analytical reports, had pointed out that terrorist groups have been collecting funds openly and otherwise, both within and outside the country.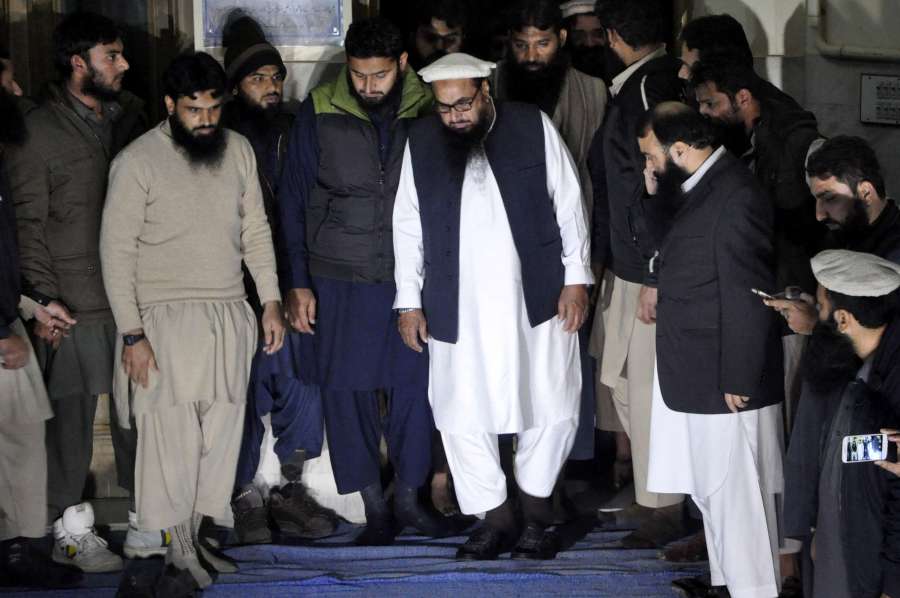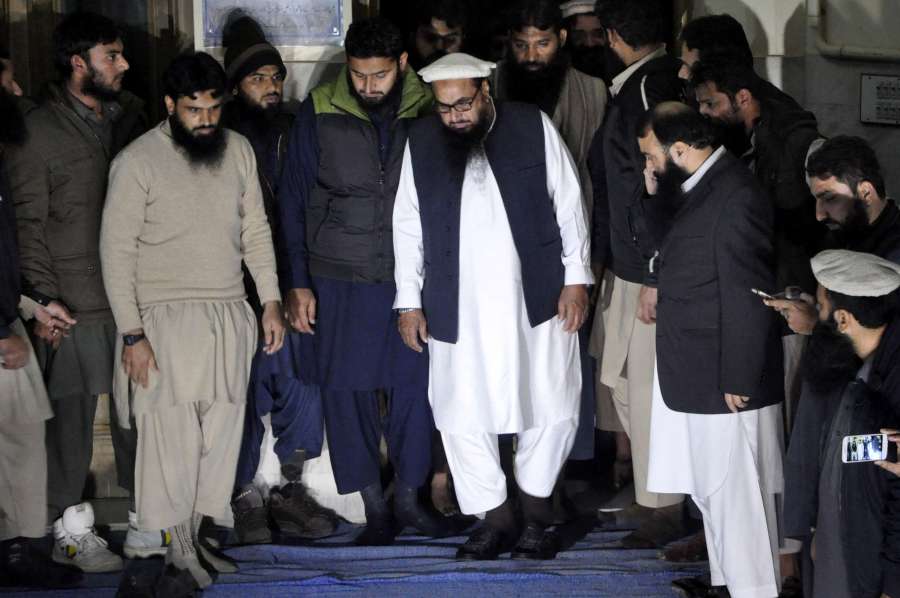 In fact, groups like LeT run fund collection drives in different parts of the world under various guises, obviously abetted by the state. The LeT, in fact, have been using religious occasions like ramzan to beef up their fundings. The collection of animal hides during eid is another major resource of funding for groups like LeT. In 2003, for instance, LeTcollected  1.2 million animal hides, worth an estimated Rs 710 million. Although authentic figures for other years are not available, a summary of media reports in Pakistan indicate the total amount of money generated through the sale of hides to approximately Rs35000 million. If one were to take Amir Rana's calculations that at least 50 to 55 per cent of fundings gathered by the  LeT and other terrorist groups come from the sale of animal hides collected during eid, the figure would run into several thousand million rupees.
But this is not the only source of major funding for groups like LeT. It is known that LeT had set up a Daawa Traders' Wing in Lahore to seek donations from traders. It was set up in 2002 and was running for several years secretly but today it is operating in open and continuing to collect funds for jihad on behalf of LeT.
It is clear that while terrorist groups like LeT have found multiple sources for raising funds to continue with their terrorist activities, with or without the state support, the Pakistan government has either failed to keep their promise of a complete crackdown on these groups or succeeded in keeping up the charade of "war on terrorism".