Advertisement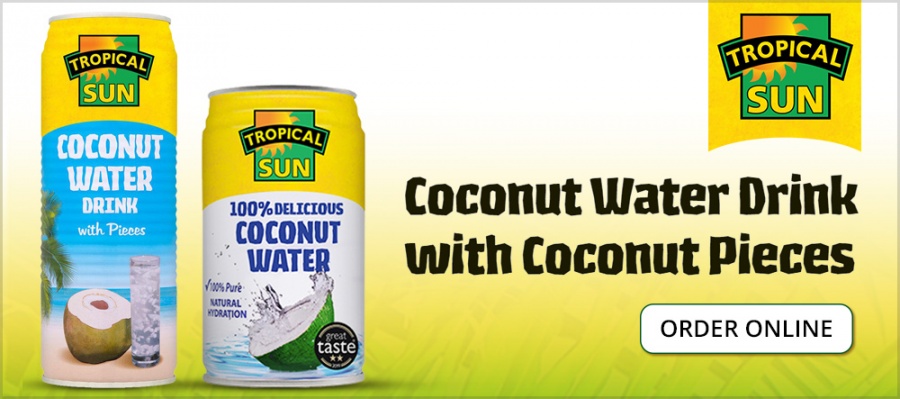 Screen Icon Shabana Azmi returns to London with the psychological thriller, a much anticipated play-  'Broken Images' staged to celebrate International Women's Day and mark the occasion of India at 70….A special preview by Richa Grover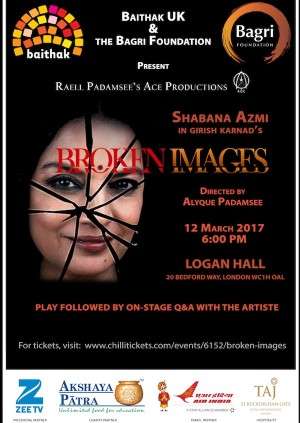 The five time national award winning legendary actor, the dame of the Indian theatre Shabana Azmi is returning to London in a timely and topical new play that speaks of the fears, complexities, contradictions  and anxieties our day and age.
Directed by Alyque Padamsee, 'Broken Images' is a psychological thriller around the concept of identity, the politics with languages the all-pervasive nature of technology and social media in 21st Century life and is adapted from the acclaimed 2004 Kannada play 'Odakalu Bimba' by the renowned playwright Girish Karnad.
Azmi essays the central character of a marginally successful Hindi short-story writer who finds overnight fame and fortune after writing a best-seller in English.
Her new-found success however, leads to a layered conflict within and without as she begins to question her own competence, linguistic proficiency and whether she has betrayed her own language and identity, leading to her creating her own "mirror image" playing confessor, psychoanalyst and inquisitor.
The character is a dual role that demands exceptional technical skills from Azmi and during performances in Mumbai in recent weeks she has showcased those skills to an extraordinary level – capturing the nuances of the protagonist's conflicts with formidable clarity and in a compelling manner.
She has received widespread praise for her performance thus far with critics describing her as "marvellous" "stupendous " and "utterly stimulating".
The award-winning filmmaker Mira Nair said: "Broken Images is cleverly written and wonderfully performed. I don't know how Shabana Azmi does it. The timing is excellent!"
Azmi herself has described the play as one which she immediately embraced, saying that despite realizing the technical challenges inherent in the role, it "propelled her on" to take on the role.
'Broken Images' is presented by BAITHAK UK and the Bagri Foundation, the former an arts organization which has brought Shabana Azmi to UK audiences for the past decade.
Baithak UK is proud to step into its tenth year presenting Shabana Azmi, a legendary icon from the Indian stage and screen. We are delighted to work with our principal partners, the Bagri Foundation, to celebrate International Women's Day and India at 70 with the London premier of Girish Karnad's 'Broken Images'", said Dr Sangeeta Datta, Artistic Director of Baithak UK.
"BAITHAK UK showcases the grand legacy of South Asian arts, encourages cultural dialogue and offers an unique artistic experience for the audience. We are excited to showcase an artist known for her social activism and belief in social change through the performing arts. It is a big step forward for us at BAITHAK and we would like to thank all our creative artists, partners and supporters over the years", she added.Dr Alka Bagri, from the Bagri Foundation, said: "The Bagri Foundation is delighted to collaborate with Baithak UK, who share our passion of promoting the richness of the arts of South Asia, in presenting the UK premiere of Broken Images with Shabana Azmi. Theatre plays a vital role in enabling us to understand the human psyche as it turns a mirror onto ourselves, and to offer social commentary. The stage is a platform for creativity and self-expression as well as a revelator."
'Broken Images' is at London's Logan Hall on 12 March.
The performance will be followed by a Q&A with Ms Azmi.
https://www.youtube.com/watch?v=kO-dF3Yb_eI