Advertisement

Protesters vent their ire over the massive fire that caught up the London tower block and alarming rise of death tolls as they took streets to seek answers from the authorities for this unprecedented fire incident….reports Asian Lite News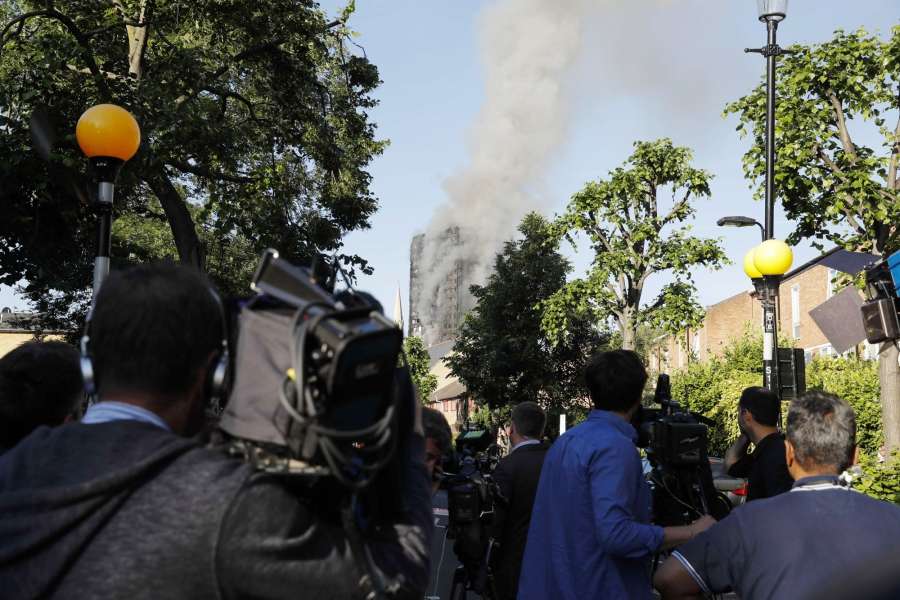 Protesters have entered Kensington Town Hall here, demanding answers from the local council over the Grenfell Tower residential building fire, the media reported.
One of the organisers has read out a statement outside the town hall, while other protesters were chanting slogans, TV images from Sky News showed on Friday. Police were seen on stand-by not far away from the protesters.
The protesters are seeking a list of demands which has been given to the council, Xinhua news agency reported.
The list includes immediate re-housing of all the victims of Grenfell Tower fire within the borough, immediate release of funds to cover costs of welfare and all losses suffered by the victims, and launching an investigation into the recent refurbishment project of the tower.
They also ask to release full list of victims of the tragedy, and commission investigation into all other similar buildings in the borough to identify fire.
Police have confirmed that at least 30 people were killed in the fire, and the death toll might increase.
The identities of some of the victims, including children, have emerged in local media.