Advertisement

Rakesh Chaurasia, the young and dynamic internationally acclaimed flautist performed recently in the City of Manchester at the Jain Samaj in Stockport….reports Rahul Laud  for Asian Lite News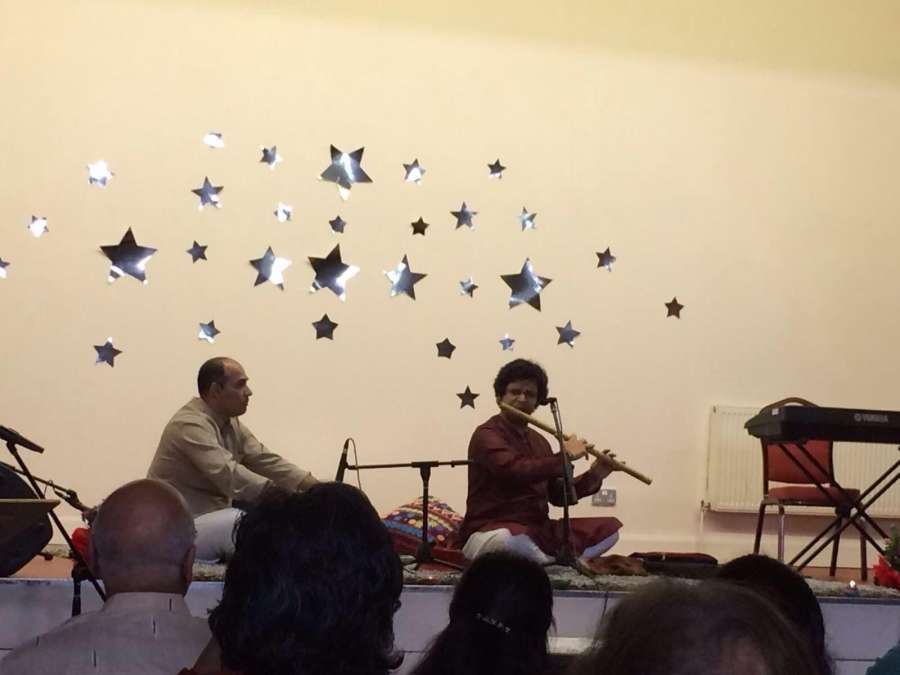 At the concert held last Saturday, Rakeshji was literally breathing fresh air, not only in the Bansuri, but revitalising and reinvigorating higher spirit and energy among the discerning listeners.
Rakeshji's fanciful imagination in his opening of the concert with Raag Madhuwanti was instrumental in extending the boundaries of his musical realm, to reach out to a wider global audience. The connoisseur as well as the newcomer was both enthralled, mesmerised and went into a meditative mode listening to the beauty of his wind instrument.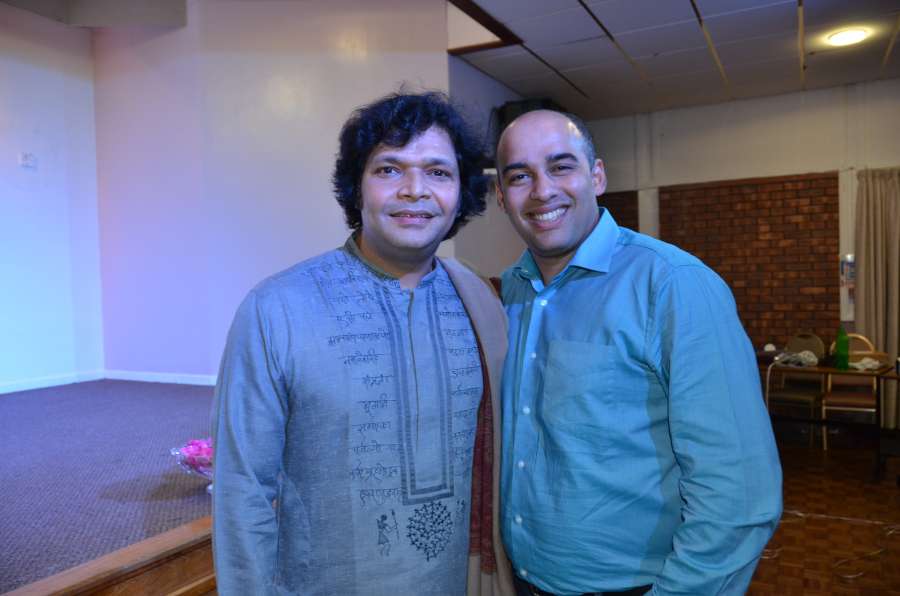 To turn the absence of lyrics in an instrumental recital has been Rakeshji's forte. By weaving melodies that communicate directly with the heart of the audience, he caressed their consciousness and reached their soul! This was evident in the second part of his concert where he performed a raga mala which comprised of  Raga Bhinns Shadja, Raga Malakauns, Raga Jaunpuri, Raga Yaman, Raga Jogiya among others. The audience had a demand for Pahadi Dhun and Bollywood numbers too. Rakeshji didn't disappoint these listeners. From the very old numbers from 60s till the latest popular film Sultan, he played the first few lines (mukhadas) of few songs. His line from Silsila brought back the memory of his living legendary uncle Pt  Hariprasad Chaurasia who had composed music for the film Silsila with none other than the santoor maestro Shiv Kumar Sharma.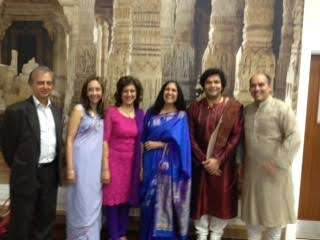 Rakesh Chaurasia is one of the most gifted and talented, amongst the current generation of Indian Classical Instrumental players who is also an enthusiastic collaborator and a widely travelled musician has received training in the Gurukul tradition from his uncle & Guru, the living legend Pt. Hariprasad Chaurasia.
One of the most touching moment at the event was when a young girl student walked to him and got her flute autographed. In all humility Rakeshji posed for selfies and group pictures and with his wit and sense of humour he kept the audience engaged off and on stage. Speaking to the audience, he teased the tabla player Hamit Walia saying ''Hamit hammers his instrument ''whereas he ''keeps the flute- close to his lips.''
Hamit Walia's restrained accompaniment added the appropriate mood and required rhythm to Rakeshji's playing. Hamit remain subdued and did not indulge in any gimmicks and gratefully honoured the space offered by the lead flute player.  Similarly, Dr Mukul Acharya who accompanied Rakeshji in the second half on keyboards didn't overpower and made best use of the electronics and metallic sound a keyboard offers. It was an experiment to fuse this sound with the acoustic flute.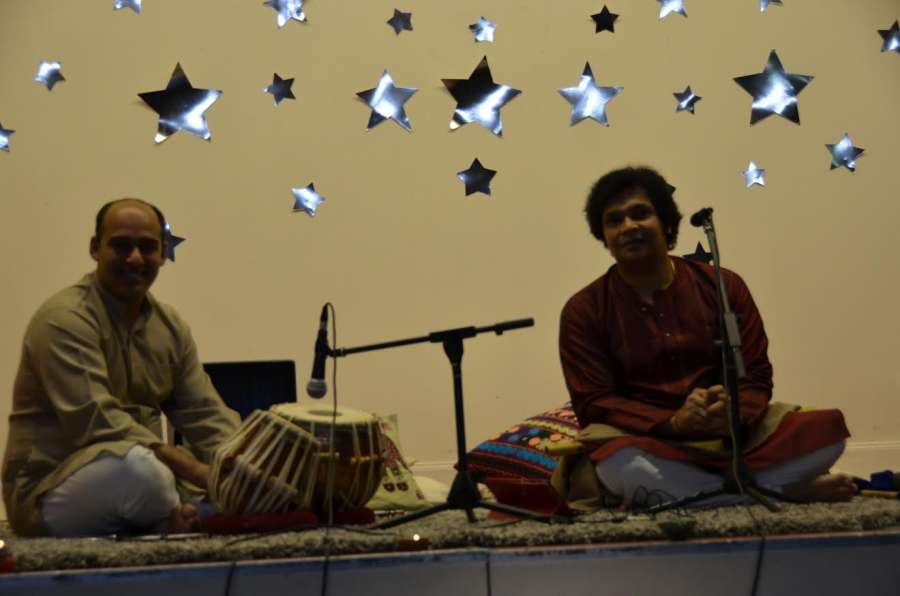 Rakeshji encouraged all to learn Hindustani classical music. He said music and melody flows in all human beings since birth. The beat of the heart is the natural beat given by the Divine and the voice – speech is the melody. He said it's not required for all to be performing artistes .One can be a good listener or a teacher, professor or an academician and pursue his interest for music.
Rakeshji has developed his own inimitable style of Flute recital, excelling, not only in the classical genre, but also in fusion music by pairing up with some of his talented contemporary artists.
RAF – Rakesh and Friends is a conglomeration of a diverse lot of talented musicians, led by Rakeshji! They combine Indian Classical music with contemporary Western music, to create a very unique kind of fusion music,
Rakeshji has received the Indian Music Academy Award in 2007, the Aditya Birla Kalakiran Puraskar in 2008, the Guru Shishya Award in 2011, IWAP-Pandit Jasraj Sangeet Ratna Award in 2013 and the Pannalal Ghosh Puraskar in 2013 among other accolades.
Chetana Shah Chairperson of Bharatiya Vidya Bhavan (BVB) Manchester , Alka Rauniar , Chairperson for Programming at BVB , Avni Vyas , Chairperson for Education Projects , BVB and  Raj Hindocha,, Treasurer, BVB  were all present who played stellar roles in organising the event . Local resident and music enthusiast Dr Manohar Deshpande was also instrumental in supporting the event.