Advertisement

Queen Elizabeth II expressed her grief over the recent tragedies that hit UK and mourned at the victims of a fire at a high-rise residential tower block in west London by a solemn minute of silence in memory of the victims….reports Asian Lite News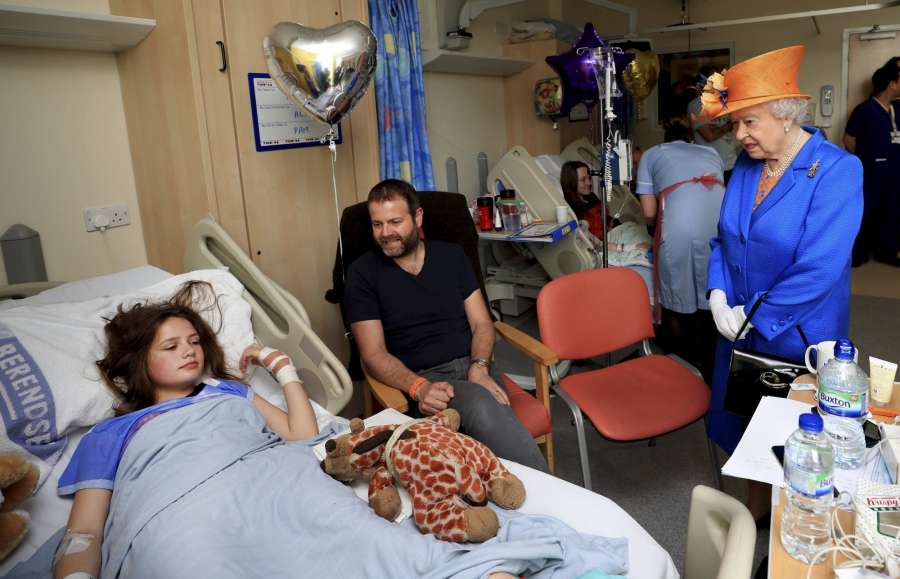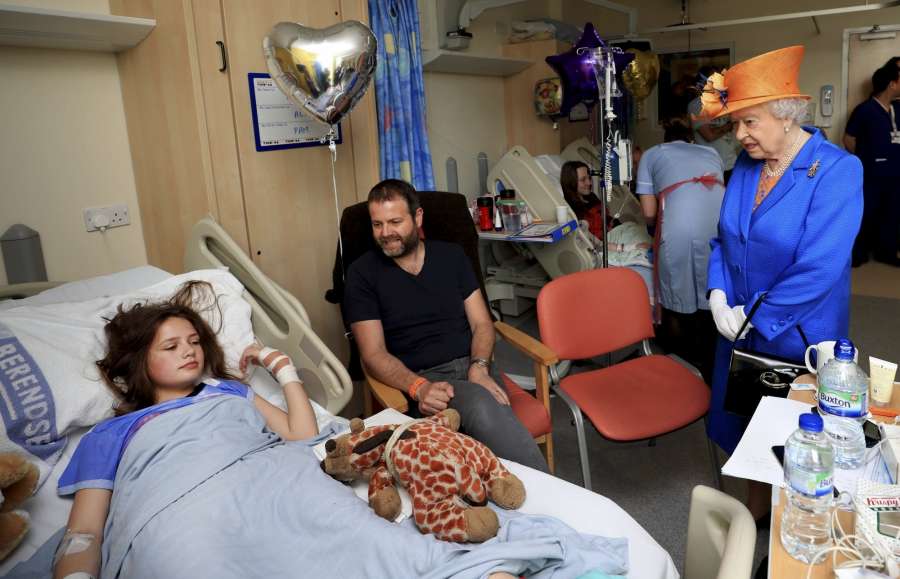 Coinciding with her 91st birthday, the British monarch joined the people gathered in front of Buckingham Palace to pay tribute to the victims of the blaze that erupted on Wednesday at Grenfell Tower in North Kensington, Efe news reported.
She was accompanied by Prince Philip, Duke of Edinburgh. Her visit followed protests over the deadly fire.
Previously, the monarch had released an unprecedented statement in which she said that the UK remained "resolute in the face of adversity", in reference to the terror attacks in Manchester and London, as well as the deadly fire.
"In recent months, the country has witnessed a succession of terrible tragedies. As a nation, we continue to reflect and pray for all those who have been directly affected by these events," read the statement.
"United in our sadness, we are equally determined, without fear or favor, to support all those rebuilding lives so horribly affected by injury and loss," it added.
The Queen, who on Friday visited some of the surviving residents of Grenfell Tower, said she had been "profoundly struck by the immediate inclination of people throughout the country to offer comfort and support to those in desperate need."
Some 70 residents of the fire-ravaged tower were still missing. Protests were held in London on Friday as residents demanded more support for those affected by the fire, BBC reported.
Between 50 and 60 people stormed Kensington and Chelsea Town Hall as members of the public said the homeless needed help "right now".
There were also angry scenes outside the Clement James Centre, in North Kensington. Dozens of demonstrators surged towards the entrance and there were scuffles outside as organisers appealed for calm.
The London Metropolitan Police service said that there were likely no more survivors, which could further increase the death toll and bring it into triple digits.