Advertisement

While Indians all around the world have been marking 70 years of Indian Independence this year with patriotic speeches, cultural programs and the like, here is what a group of like-minded people did, to know and pay respects to those who not only had substantial role in the Freedom Struggle of India, but also had a connection with London….A special report by Ragasudha Vinjamuri for Asian Lite News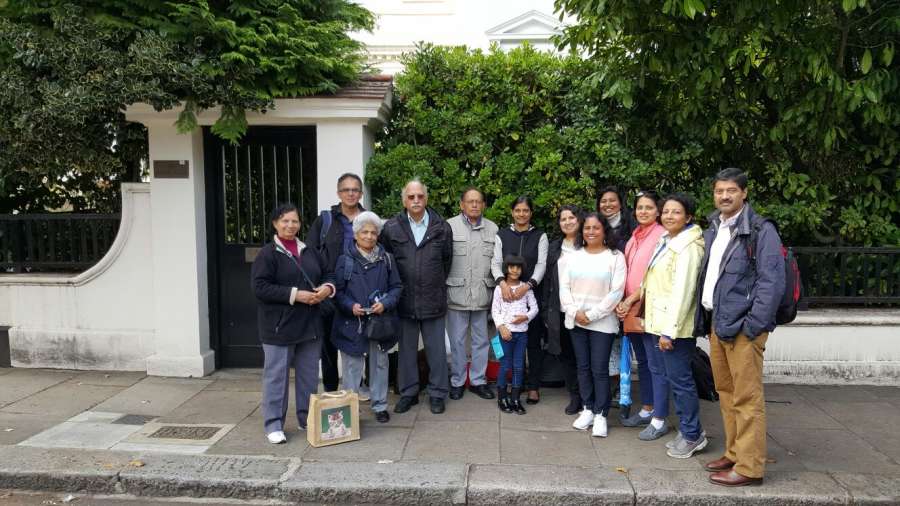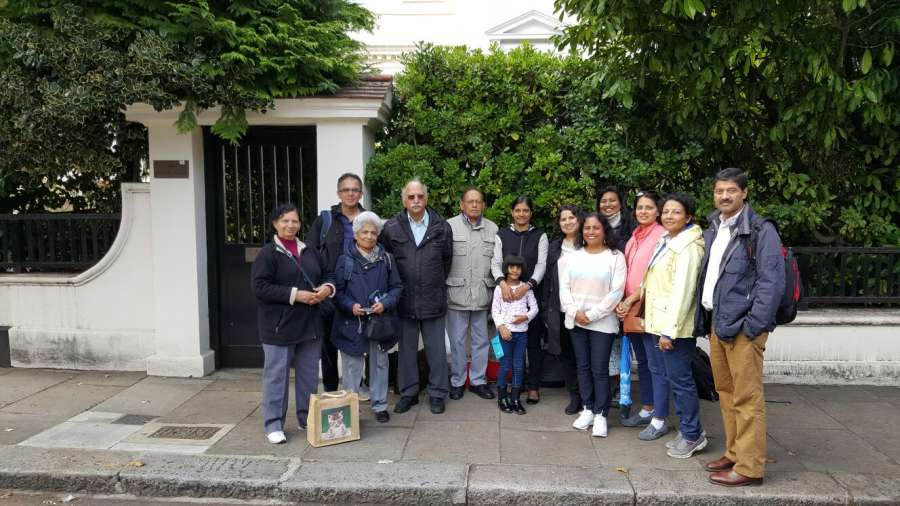 Guided by Dr. Vasudev Godbole, a civil engineer by profession and an ardent fan of Indian history, the tour included houses connected with some of the influential names in the history of Indian Independence Movement. Dr Godbole is a retired Commercial Manager- Signal and Communications in TFL (Transport for London) and has been conducting the tour for the last 30 years.
So, what motivated him to embark on this idea?
"During the birth centenary of V.D.Savarkar, we pursued and succeeded in placing a memorial plaque on the house where he lived. However, merely placing a plaque is not simply enough. These places have to be visited and the stories connected to the sites need be told" says Dr Godbole. "About 75 people per year have visited this place for the last 30 years, including former Chief Minister of Gujarat Anandiben Patel, Baba Amte's son Prakash Amte and family, Madan Lal Dhingra's elder brother Dr Bihari Lal's grand-daughter Leena Dhingra, Veer Savarkar's younger brother Dr Narayanrao's grand-daughter Dr Uttara Sahasrabuddhe, to name a few", he adds.
The tour started with a visit to 185 North Gower Street where Giuseppe Mazzini, the Italian freedom fighter and politician lived during exile between 1837-48. The Italian revolutionary movement has greatly inspired Indian freedom fighters Savarkar, Gandhi and others such as Woodrow Wilson.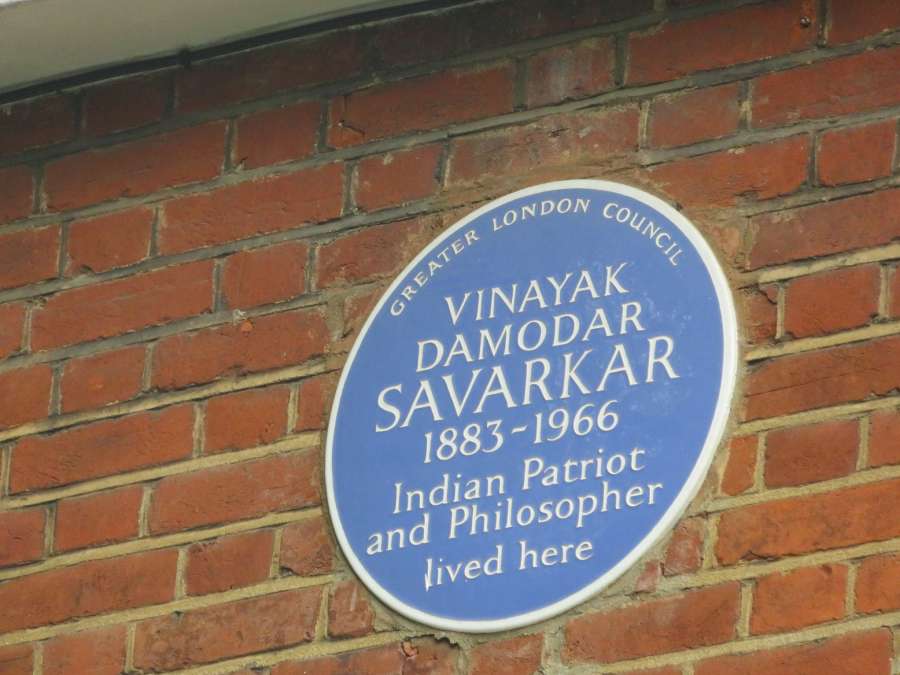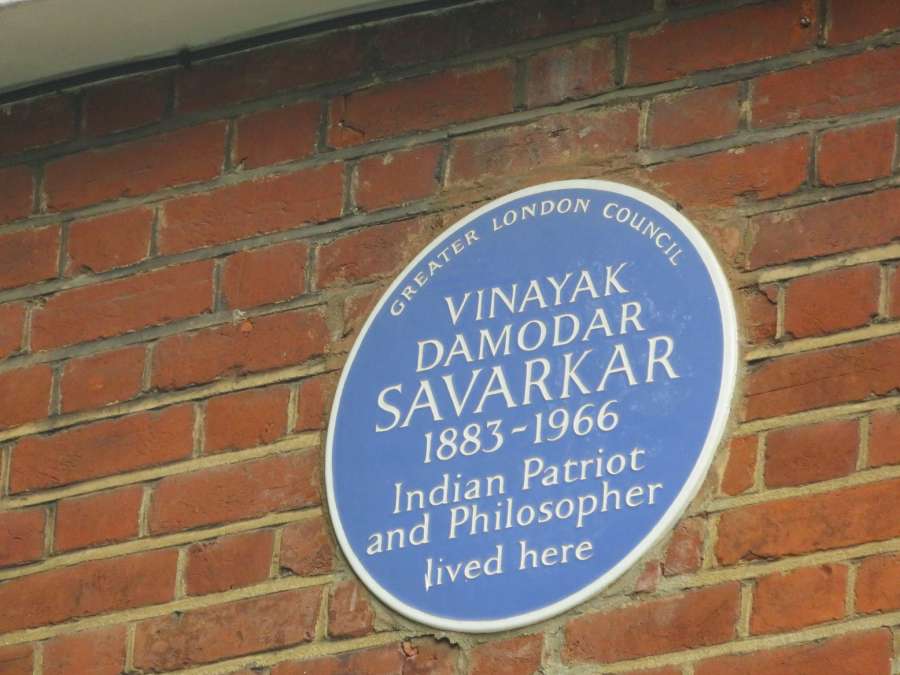 Following this, Chadwick Building of UCL where activist Madanlal Dhingra studied Engineering was visited. It is noteworthy that though Dhingra came from an affluent background, he took to the road of freedom struggle, although through revolutionary politics. His actions were believed to have inspired some Irish activists who had their own struggle at the time. The tour continued to 65 Cromwell Avenue where revolutionary Vinayak Savarkar lived as a young law student. A memorial plaque was placed here in 1983 marking his centenary. Savarkar's book Indian War of Independence,1857 had analytical content that inspired several Indian nationalists, the subsequent editions being brought by Sardar Bhagat Singh, Lala Hardayal and Netaji Subhash Chandra Bose.
The next place to visit was 10 Howley Place where law graduate, editor of newspapers Kesari & The Mahratta and freedom activist Lokmanya Bal Gangadhar Tilak lived during 1918-1919. The commemorative plaque in his honour is fixed on the side of the house whereas the front has a plaque for Italian artist Antonio Canaletto who also lived here from 1746-1755.  A strong proponent of "Self-rule is my birth right", Tilak was one of the stalwarts of the freedom movement and was the brain behind Swadeshi movement. He has also turned Ganesh Chaturthi into public festival.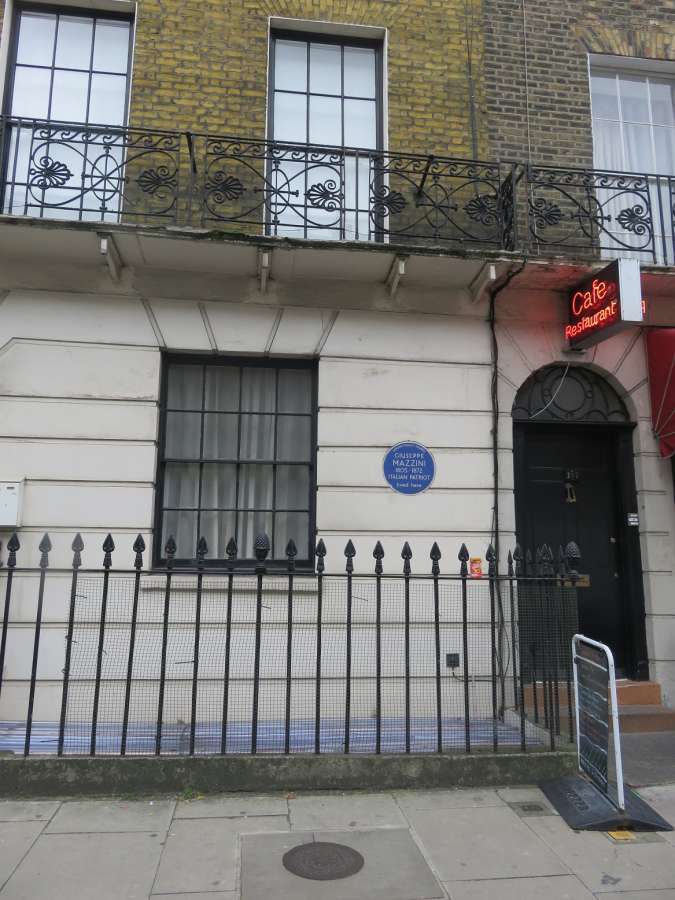 The prison Pentonville was then visited where Madanlal Dhingra and Shaheed Udham Singh went to the gallows in 1909 and 1940 respectively. Udham Singh's actions and agitation were believed to have stemmed from the Jallianwala Bagh massacre. The next few places to visit were Gray's Inn where Savarkar studied Law but was not called to bar and Caxton Hall, London where many meetings were held by Savarkar and where Tilak in 1919 protested against Rowlatt Act and Jalianwalla Bagh incident.
Another house usually on the tour is 60 Muswell Hill Road, where Pandit Shyamaji Krishnavarma lived. Hailing from Mandavi, Gujarat and a resident of Mumbai for long time, Shyamaji was an Indian patriot, revolutionary, lawyer and Sanskrit scholar who initiated the Indian freedom movement in London. He was praised for his mettle by leading scholars of the time Prof. Monier Monier-Williams and Max Mueller. He lived at this house during 1900-1907, during which he founded Indian Home Rule Society and published a monthly issue of The Indian Sociologist. The house was also visited by social thinkers Gandhiji, Tilak, Lala Lajpatrai, Gokhale, Dadabhai Navrozji, Madam Cama, Lenin and other luminaries, and provided hostel facility (India House) to visiting Indian students who were usually racially discriminated by other landlords at the time. A memorial plaque was placed here in 2005.
Shyamaji died in 1930, his last wish was to have his rites performed in India whenever she became free from British rule. After seventy three years of his death and fifty five years after Indian independence, his remains were brought back to India August, 2003.
The tour ended by paying tributes at 63 St George's Drive where Swami Vivekananda lived in 1896. The plaque here was put up in 2004.