Advertisement

International Association for Human Values (IAHV)'s 'Rendezvous with Nature' mesmerises London audience. Saleel Tambe, a passionate nature lover, an ardent photographer, an author, a performing musician and a full time IT professional, mesmerised the audience with his stories on wildlife and nature….writes  Rahul Laud
Read Library- an International Association for Human Values UK project organised a fundraiser and awareness event at the Yacht Club, North Greenwich, with Mr. Saleel Tambe, a renowned wildlife photographer based in London.
The session saw some of the most enthralling and breathtaking pictures and exciting stories based on his personal experiences while capturing the wilderness through his lens. This one-of-a-kind event saw audience from all age groups come which not only engaged both children and elders alike, but also, gave everyone an opportunity to re-connect with the nature all around us. Children were particularly enthralled and buzzing with questions adding to the high energy of the evening.
"It was an equally exciting to see a great positive sentiment of the audience and organisers alike,'' said Saleel Tambe sharing his thoughts and feedback post the event.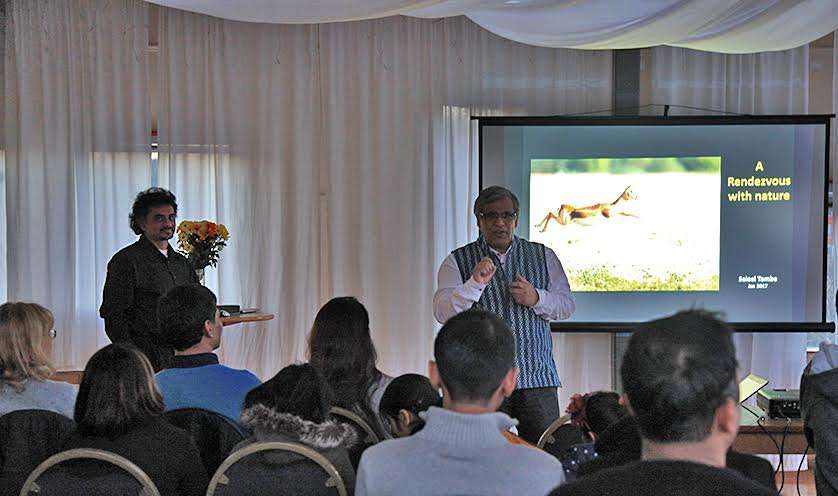 Shubhra Tripathi who attended with her young son said, ''It was an extraordinary event. Looking forward to many more such events. We would like to host another such event in Bromley.''
Amol Sarnaik, an Art of Living teacher present at the talk said, ''The whole talk experience was very meditative. I felt I was on some silence retreat walking in the woods. It was definitely beyond Photography and nature stories. It was spiritual if I can add.''
Rohini Sharma echoed similar sentiment. She said,''there were so many wow moments .I have not seen wildlife at such close quarters. This talk has definitely inspired to know and love nature more. Truly it's so divine to be embraced with nature. That element of wonder was aroused in me.''
Anjali Mittal who was accompanied by her spouse echoed Rohini's sentiment. She said, 'this was perhaps one of the best evenings spent with my husband. I shall love anumals and birds little more. I was fascinated by different stories and kept wondering how nature works. Certainly this needs to be felt and experienced which Saleel's talk did and Goggle cant offer me this.''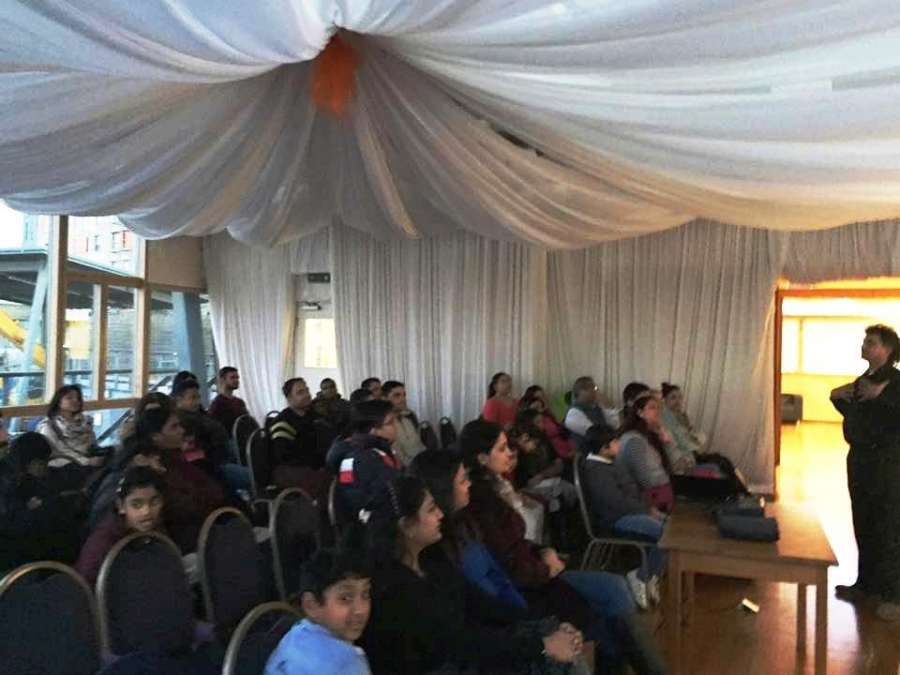 School going North Greenwich resident Divi Mittal who had penned down every single name of the bird and animal shown on the screen during the talk said,''I enjoyed all stories. The photos were fantastic and brilliant.''
Pawan Udernani, a core member of the Read Library Project team said, ''Curiosity enhances learning and rightly so! Curiosity stirs creativity and is the fuel for all innovation. We, at Read Library, believe that it is of utmost important to nourish a child's curiosity during the formative years.   And, this is where access to books right from the beginning goes a long way.''
Elaborating the Read Library activity, Udernani, added  ''This is an IAHV- UK project with the goal of fostering the global human value of education. Read Library does this helping set up new libraries in schools that do not have adequate resources. It has so far, touched the lives of 24000+ children, established 74 Libraries across schools in 15 States across India donated 30,000 books through the initiative.
Shailen Mittal, IAHV-UK Core team member and one of the Read Library Project founders  said: ''Read Library was honored to partner with Saleel Tambe for sharing his work and supporting the greater cause of helping children all around the world to fulfil their curious minds.''
For further information about IAHV and RL projects visit
https://www.facebook.com/Readlibrary/