Advertisement

One of the most popular Indian-origin British politicians was honoured with a special award by Punjabi Society of the British Isles….reports Ragasudha Vinjamuri
Prominent members of the Indian diaspora along with political big wigs like Communities Secretary Sajid Javid attended the annual dinner of prestigious Punjabi Society of the British Isles. The event held at the majestic Ballroom of Grosvenor House Hotel in Park Lane, witnessed the honouring prominent members from the diaspora like Mr Virendra Sharma, Labour MP from Ealing & Southall.
Mr Sajid Javid, Secretary of State for Communities and Local Government will be the Chief Guest. Deputy High Commissioner Dr Dinesh Patnaik, Dr Rami Ranger CBE besides over 450 elite guests and dignitaries attended the event.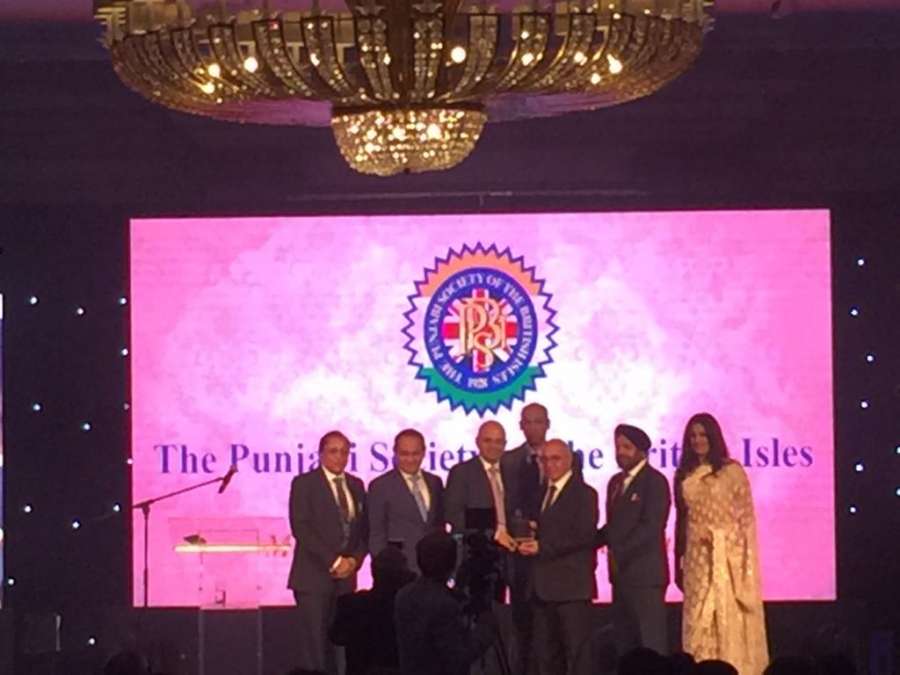 The organsiors said people like 'Sharmaji' were selected for their contributions to create a better  community and Britain through their work.
"They are the ideal role models for the community to be inspired by and to follow," the society added.
Punjabis are a most vibrant community in Britain and have enriched the cultural life with Bhangra Music, cuisine and colourful dresses. Punjabi is the second most popular language in Britain after English.
The Punjabi Society of the British Isles was established in 1928 for the purpose of bringing together the Punjabi diaspora in the United Kingdom as well as others interested in the Punjabi language, art and culture. To serve this purpose, the society organises social and cultural functions each year and also endeavours to raise funds for worthy causes. This year, the event supported the Armed Forces Charity – Combat Stress.