Advertisement

Sheikh Nahyan bin Mubarak Al Nahyan, Minister of Culture and Knowledge Development, releases Dr Shashi Tharoor's new book "An Era of Darkness" at an event in Dubai….reports Asian Lite News
Former Indian minister Shashi Tharoor's new book An Era of Darkness was released at an event in Dubai by Sheikh Nahyan bin Mubarak Al Nahyan, Minister of Culture and Knowledge Development. Several prominent members from the Indian business community and international business personalities were present.
An Era of Darkness tells the story of British exploitation of colonial India. In the book, Tharoor argues that the Raj was an era of darkness for India, where economic exploitation of an unprecedented scale was committed. Peasants were dreadfully damaged by punishing tax laws and were driven off their lands, compelled into deportation as indentured labour to far-off lands and made to suffer and die in famines. Everything Britain did, argues the author, was for its own benefit and not for that of Indians. The rise of Britain was financed by its depredations in India.
The author, a former Under Secretary General for Communications and Public Information at the United Nations, is unforgiving in his approach. His arguments are backed by exhaustive research of historical facts and there is a tinge of irony in them, to the point where it will hurt the most — the Jewel in the Crown.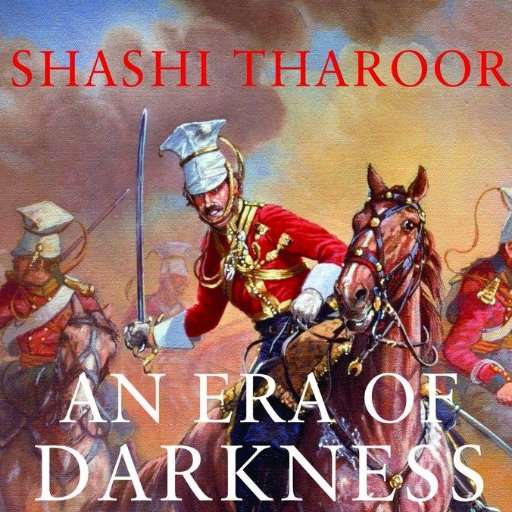 "Still, flaunting the Kohinoor on the Queen Mother's crown in the Tower of London is a powerful reminder of the injustices perpetrated by the former imperial power," he writes. "Until it is returned — at least as a symbolic gesture of expiation — it will remain evidence of the loot, plunder and misappropriation that colonialism was really all about. Perhaps that is the best argument for leaving the Kohinoor where it emphatically does not belong — in British hands."
Tharoor argues that the vast sums of money that were collected from India in the forms of taxes and exploitations cannot "realistically be reclaimed" but individual pieces sitting in British museums could be.
"After all, if looted Nazi-era art can be (and now is being) returned to their rightful owners in various Western countries, why is the principle any different for looted colonial treasures?" he asks.
Many readers will remember the actual source of this book — Tharoor's speech at the Oxford Union debate on the proposition "Britain Owes Reparations to her Former Colonies", which went viral on the internet and prompted publisher David Davidar to insist that the author project his arguments in a book.