Advertisement

Millions of young Pakistanis are falling victims to drug addiction as authorities failed to stem the trade. Almost 50 per cent students in the national capital, Islamabad, and cultural capital, Lahore, are addicted to drugs. Heroin a phone call away in Pakistan now…A special report by Rifan Ahmed Khan
Believe it or not the rate of heroin usage in Pakistan is two or three times higher than in the US. About 44 tonnes of processed heroin is smoked or injected in Pakistan each year. Another 110 tonnes of Afghani heroin and morphine is transported through Pakistan each year on its way to international drug markets.
Drug trade that has been flourishing in Pakistan as the Tier Two of Islamic Militancy and officially patronised jihad targeted at Afghanistan and India. This enterprise has resulted in a manifold increase drug abuse in Pakistan, which was founded in 1947 as the land of the pure and home to Muslims of Indian sub-continent.  Today, this country of some 120 million people accounts for nine million drug addicts. . Nearly two million are in the 15 -25 age group. Well, statistics do not tell all the story. But they do hold a mirror to reality.
Terrorism, drug for arms and money laundering are inter-linked in the Af-Pak region – initially as a US folly, now as state-craft by short-sighted Pakistan
Almost 50 per cent students in the national capital, Islamabad, and cultural capital, Lahore, are addicted to drugs, according to a survey quoted by the Karachi based English daily, The News International, on June 26, 2017 – the day observed as the International Day Against Drug Abuse and Illicit Trafficking. A UN report on "Drug Use in Pakistan"", says a staggering 4.25 million are thought to be drug dependent.
If you think these drug addicts are poor you are patently mistaken.
Only 40% of the addicts use drugs due to poverty or stress, according to the officials of the Narcotics Control Division of Pakistan, which has been catching drugs and suppliers by the dozen almost on a daily basis. It means majority of the users, particularly youth and students belong to the elite class; they can afford to buy for their high.
Since military dominates Pakistani landscape as permanent establishment, military leaders comprise the elite class. Also belonging to the privileged class are the old feudal order which has nudged closer to the military to further its own interest in politics and business.
Easy availability is the root cause of increase in drug abuse, no doubt. But Professor Muhammad Ashraf Chaudhry, who heads Community Medicine Department at the Lahore Medical College attributes another reason for the spurt in drug usage.
"The drug cartels in Pakistan are fully backed and supported by the powerful and the wealthy that have got ample influence", he opines. "Apparently, police and drug mafia are colluding. Moreover, illicit drugs are easily, and cheaply available everywhere in Pakistan", he told The News.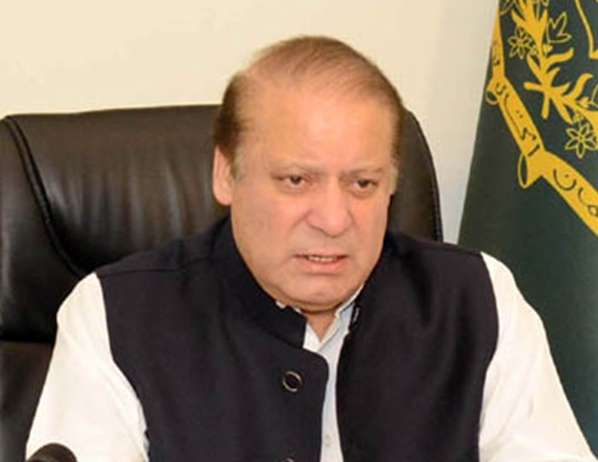 Drugs in Pakistan are always a phone call away. "The purchase of drugs or alcohol by young people is usually through dealers or 'agents', who are just a phone call away. Their numbers are easily exchanged from one person to another. The contact numbers are also widely distributed throughout hostels, hotels and other places that are generally hidden from the eyes of law enforcing agencies", the Professor remarks.
Put simply, student hostels have become hubs of drug abuse across Pakistan.  Now another interesting nugget; going by the data with the United Nations Office on Drugs and Crime (UNODC), as many as 860,000 people take heroin regularly; 320,000 love their opium intake daily; another 1.06 million people in the 15-64 age group are using opiates.
How Pakistan has succumbed to illegal drug trade and drug abuse is an interesting story. It dates back to the period the Communist Soviet Union occupied Afghanistan and Pakistan prepared Islamist warriors, Taliban, to drive the Red Army out of Kabul with CIA weapons and Saudi money.
Today the Soviet Union is no more there on the world map. The Taliban has been edged out of Kabul and it's facing turf battles with the Islamic State (IS), also known as Daesh, from safe havens in Pakistan.  But Pakistan is not giving up its Kabul- fixation to get what is termed as strategic depth – an euphemism for a ruler who will further its interests in Af-Pak and beyond.
For a change, unlike its predecessors, Trump administration has read the ground signals correctly. So it has announced cutting off aid to Pakistan, and has mounted drone attacks to smoke out terrorists hiding in Pakistani holes.
How far this move will make Pakistan roll back its plans is difficult to say.  Because, China has stepped into the vacuum in Af-Pak region, and is trying to work out a deal that would protect its economic interests in the region as well.
Beijing will be keen to check the narcotics production and trade since drugs have become a big menace in the Dragon land too. For it to succeed, China should rope in Taliban. This is easier said than done.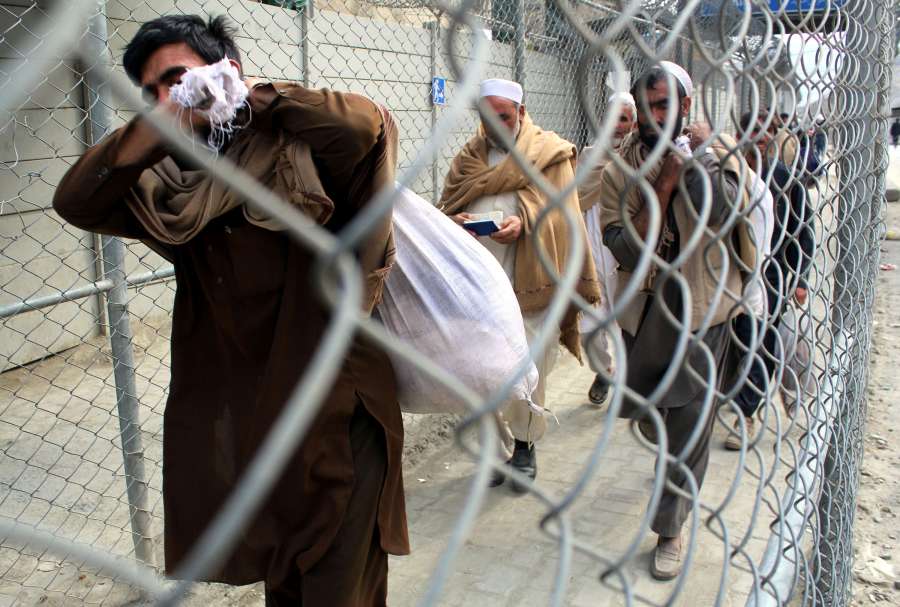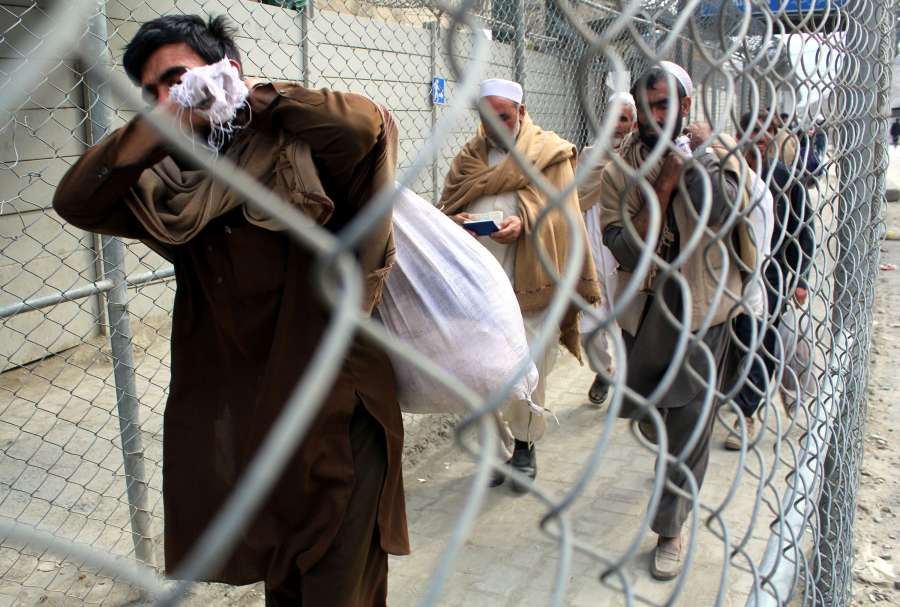 While ruling from Kabul, Taliban checked opium cultivation. But after it was thrown out of power, they have been encouraging Afghan farmers to take to opium cultivation. For two reasons. One for its own funding sources. Two to get the goodwill of local people who have no gainful employment otherwise.
Afghanistan produces 74% of the world's opium. 40% of this enters global market via Pakistan, 34% via Iran and the rest through Russia and other Central Asian countries. Guess estimate is that drug trade generates US $ two billion plus a year for Pakistan alone.
Khyber Pakhtunkhwa, (KPK), the most backward province of Pakistan is the next door to opium-poppy fields in the Afghan provinces of Badakhshan, Kunar and Nangarhar. It is also home and neighbour to several heroin-processing laboratories.  Consumption of heroin is high locally with the number of addicts put at around 1.6 million or elven percent of Peshawar's population.  About 45,000 women in Khyber Pakhtunkhwa are using drugs and painkillers.
"The booming drug trade, which goes hand-in-hand with local Islamist groups, has transformed Peshawar (the provincial capital) from a city popular with tourists for its outdoor bazaars to a violence-ridden wasteland. Public offices are hidden behind extensive barricades and blast walls to protect from suicide bombers. Travelers have been replaced by derelicts, constantly in search of their next hit", says a report in The Diplomat, a Tokyo- based on online publication.
Terrorism, drug for arms and money laundering are inter-linked in the Af-Pak region – initially as a US folly, now as state-craft by short-sighted Pakistan.  Salvation from this vicious cycle is nowhere in sight primarily because the international community has refused to force Pakistan to come to grips with a phenomenon that appears to have assumed Frankenstein proportions.
The situation demands nothing but an open-ended frontal war on Af-Pak based drug business, and Pakistan based trade cartels. In fact, anti-narcotics drive should become a key talking point in the dialogue Taliban are keen on holding with the US.  Also with the Pakistan Army, which has been tapping narcotics trade route to fund its non-state actor- foot soldiers active beyond Durand Line with Afghanistan, and the Line of Control (LoC) with India.
Flow of funds to ISIS, Taliban and their clones, like Islamic Movement of Uzbekistan (IMU), and the Laskhar-e-Toiba (LeT) should be chocked and Pakistan made to shift its focus to building up its domestic economy, which is at present dependent either on IMF doles or Chinese soft loans.
Simultaneously, Pakistan must undertake in a mission mode the rehabilitation of its drug addicts. To avoid the stamp of nation of drug addicts. And to attain nirvana from drugs.
For most Americans, Pakistan stands for terrorism, and for the deaths its terror brigade has been inflicting on American Army in Afghanistan. The body bags coming from Kabul, Jalalabad, Herat and a host of other cities of Afghanistan have revived the bloody memories of a thankless war fought in Vietnam in the sixties and seventies.
It is time, however, for Americans to update their info on Pakistan because the non-NATO ally has become the most Heroin-Addicted Country in the World. It also has strengthened its hold on the heroin and other narcotics substances flowing into the US and most of Europe. Pakistan –based drug trafficking has not spared China either though both countries describe their friendship as being 'higher than the mountains, deeper than the oceans, sweeter than honey'.
PLEASE SEE AN AL JAZEERA DOCU on Drug Menace in Pakistan